Counsel Kate Gee and Associate Alex Cheah discuss the potential impact of the crackdown on corporate greenwashing for ESG-related claims.
Kate and Alex's article was published in Litigation Finance Insider on 10 August, and can be found here. 
Unsustainably Sustainable: Regulators' 'Greenwashing' crackdown may enhance opportunities in environmental disputes
As environmental, social and corporate governance ("ESG") issues continue to rise up the corporate agenda, so too does the use of corporate 'greenwashing', with companies overstating or misrepresenting the environmental impact of their products, services or operations.
A recent progress report on greenwashing in the financial services sector, published by the European Supervisory Authorities ("ESAs"), defined greenwashing as "a practice where sustainability-related statements, declarations, actions, or communications do not clearly and fairly reflect the underlying sustainability profile of an entity, a financial product, or financial services. This practice may be misleading to consumers, investors, or other market participants".
In recent years, corporate greenwashing has been fuelled by increased consumer demand for sustainable products and commercial activities. Simultaneously, regulatory and industry pressure to provide environmentally responsible products and services has increased, as evidenced by the introduction of multiple ESG frameworks and guidelines. The result of greater scrutiny is leading to more high-profile court proceedings relating to greenwashing and other ESG issues being brought by affected customers, regulatory bodies and activist groups.
To date, litigation funders have seized the opportunity to become involved in ESG-related disputes, removing cost barriers so claimants can pursue claims with the necessary financial stability and support. Certainly, litigation funding has enabled categories of claimants to pursue large scale claims against companies that they could not otherwise afford to bring. The recent Supreme Court decision in R (on the application of PACCAR Inc and others) v The Competition Appeal Tribunal and others is likely to have an immediate (perhaps short term) impact on funders' appetite for new funding opportunities, and the level of new investment being made; and litigators are watching with interest how the industry responds to this decision.
Stricter standards and increasing scrutiny
News that the G20 recently backed proposed global rules set out by the International Sustainability Standards Board (ISSB) to tackle corporate greenwashing is a clear indicator of the pressures facing businesses regarding their environmental impact. Further, the UK government announced this month that it will implement rules and disclosure standards, based on those set out by the ISSB, to help crack down on corporate greenwashing and to boost London's position as a global financial centre.
In March, the UK Advertising Standards Authority ("ASA") strengthened its guidelines for companies wishing to promote their sustainability credentials or to make environmental claims. To date, the ASA has brought more than 20 enforcement actions related to greenwashing as airlines, banks, fashion brands and energy companies find themselves in the ASA's crosshairs for giving misleading statements and representations regarding their operational sustainability and environmental credentials.
The Financial Reporting Council ("FRC") recently proposed overhauling the UK Corporate Governance Code to increase boardroom responsibility for the accuracy of accounts and accountability for misconduct. Its draft code advocates increased integration of ESG matters and culture within a company's strategy and reporting, emphasising the board and audit committee's responsibilities for ESG reporting. These proposed revisions aim to link a company's remuneration policies more closely with its results, including ESG objectives. They echo EU developments, which require large companies to publish regular reports on social and environmental risks, and their activities' impact on people and the environment, together with supporting information.
In June, the ASA found that advertisements of Petronas, Repsol and Shell had misled the public on the climate and environmental benefits of their products because they selectively omitted "material information" regarding the companies' less climate-friendly operations. These advertisements included a TV promotion for Petronas, an online advert for Repsol and TV, poster and YouTube adverts for Shell. Meanwhile, the Swiss advertising regulator recently ruled that world football's governing body, FIFA, had misled consumers over the extent to which the 2022 Qatar World Cup was "fully carbon neutral".
Greater scrutiny concerning ESG has been matched by a rise in claims before the English courts directly arising out of ESG issues, and often brought within the group litigation framework. Claims currently before the courts include allegations of greenwashing and misstatements or omissions regarding sustainability statements and perceived supply chain abuses. In addition, we are seeing ESG-related claims ranging from environmental pollution, climate change, and product liability to human rights abuses, and corporate misconduct. Alongside the rise in disputes in this sector, so too has there been an increase in investment in this space by litigation funders.
The world's largest airline carrier by revenue, Delta Air Lines, faces a class-action in California relating to its stated carbon offsets with the claimants asserting that Delta "overstated or miscalculated the benefits of the projects it supports". Meanwhile, a Dutch court recently ruled that proceedings brought by environmental groups against KLM regarding alleged greenwashing in the airline's 'Fly Responsibly' commercials can proceed on the basis that t they constitute a "general interest case."
Two cases relating to overseas duties of care – Okpabi v Shell and Lungowe v Vedanta Resources – have seen the UK Supreme Court confirm that UK parent companies can be liable for the negligence of a foreign-incorporated subsidiary if they exercise sufficient control over its operations and management. Further, last year, the Court of Appeal allowed more than 200,000 claimants to pursue group litigation against BHP Group UK Ltd in relation to the environmental and social damage caused by the collapse of Brazil's Fundão Dam. On 7 August 2023, mining giant Vale lost its jurisdiction challenge against BHP's application for Vale to be joined as a co-defendant and share in any potential liability on the basis that each business owned 50% of the dam's operating company, Samarco.
Future claims relating to greenwashing and ESG could be brought pursuant to Group Litigation Orders, especially where there is a potentially large cohort of consumer claimants. Anticipated causes of action include misrepresentation, negligent misstatement and shareholder derivative actions. Although the recent case of ClientEarth v Shell was not allowed to proceed (because the court found that Shell's directors had prima facie not acted unreasonably), it is likely to be the start of a litigation wave in this space, pushing and potentially redefining the relationship between a company's board and its public shareholders.
As scrutiny of corporate environmental conduct continues apace, supplemented by pressure from opportunistic claimants seeking to use legal proceedings and orchestrate media campaigns, ESG litigation looks set to become a mainstay in English Courts and an attractive investment opportunity for litigation funders.
More often than not, defendant companies also have deep pockets and reputational goodwill to maintain, making them an easy target. To limit the risk of regulatory enforcement or potential claims, companies are advised keep their ESG obligations at the forefront of board-level decision-making and implementation throughout the organisation.
By supporting legal action, investors can influence corporate conduct by incentivising compliance with ESG regulations and the adoption of sustainable practices. Investors may also be motivated by the opportunity to challenge inadequate climate policies and environmental regulations, to drive regulatory development and/or to target governments or government agencies that either fail to implement or properly enforce environmental policies or address human rights imperatives. Of course, there remains a financial incentive to third parties who fund disputes; this is equally as applicable in the ESG litigation space. Following the PACCAR decision, funders of future ESG litigation will need to ensure that their funding agreements are enforceable under English law.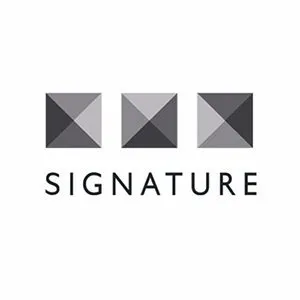 SignatureLitigation
@SignatureLitLLP
All news