Counsel Kate Gee and Associate Alex Cheah discuss the growing need for boards to improve scrutiny in regard to their eco credentials, in light of recent greenwashing litigation claims
Kate and Alex's article was published in Thomson Reuters' Sustainable Business on 21 August 2023, and can be found here.
Claims about eco credentials are now front and centre of marketing campaigns across many sectors such as fashion, travel and finance, to name a few.
Rather than making legitimate changes to their products and processes, some businesses have relied on exaggerated, misleading or false claims about their ESG credentials.
But how many of these can withstand scrutiny from regulators, activist groups or opportunistic customers?
As part of a concerted effort by international regulators, the UK Advertising Standards Authority (ASA) has recently taken enforcement action against corporate greenwashing. Airlines, banks, fashion retailers and energy giants are among more than 20 companies targeted by the ASA for making misleading statements and representations about their sustainability and environmental credentials.
One industry to attract regulators' attention is fashion, where the negative global impact of fast fashion has been widely reported and criticised. While some companies have responded to consumer pressure by adopting more responsible business models, others have faced criticism for making statements or designing branding that make them appear more sustainable than they are – for example, by providing misleading or incomplete information about the extent to which their clothes are recycled, or recyclable.
Last year, the UK's Competition and Markets Authority (CMA) announced an investigation into statements made by big fashion retailers ASOS, Boohoo, and Asda's fashion brand, George. At issue is whether these fashion companies misled consumers by overstating their environmental credentials in respect of certain products or fashion lines.
Swedish fast fashion retailer H&M recently persuaded a federal court in Missouri that it had not made misleading green claims, but H&M still faces a separate claim for allegedly "taking advantage of consumers' interest" in sustainability.
Meanwhile, sportswear giant Nike faces a similar U.S. lawsuit over allegedly deceiving consumers by falsely marketing its offerings as "sustainable".
Beyond the fashion sector, the ASA recently found that a trio of major oil and gas companies, Shell, Repsol and Petronas, misled consumers on the environmental benefits of their products by omitting "material information" regarding their less climate-friendly operations.
Before the tournament took place, the 2022 Qatar World Cup was widely promoted as the "first carbon-neutral World Cup". But in June, the Commission for Loyalty, which regulates advertising in Switzerland, found that Fifa, the world football governing body based in Geneva, had misled fans over the extent to which it was "fully carbon-neutral".
As institutions place greater importance on the ESG status of assets they purchase, market and sell across multiple jurisdictions, the commercial incentive to amplify or omit environmental aspects of company activity may also get stronger.
To increase boardroom responsibility for the accuracy of accounts and accountability for misconduct, the Financial Reporting Council is consulting on changes to its UK Corporate Governance Code. Proposed changes include increased integration of ESG matters and culture within a company's strategy and reporting, emphasising the responsibilities of the board and audit committee for ESG reporting.
The proposed revisions aim to link companies' remuneration policies more closely with their results and, specifically, ESG objectives. This mirrors EU developments requiring large companies to publish regular reports on social and environmental risks, as well as how their activities impact the environment – together with information to support those findings. If implemented, the FRC's proposed changes would take effect from January 2025.
As more companies publish ESG-related data and set themselves sustainability goals, investors and regulators are scrutinising their efforts, which may well result in more group litigation of ESG-related issues. This corresponds with a rise in claims directly arising out of ESG issues – often being brought within the group litigation framework.
For example, in California, Delta Air Lines faces a class-action lawsuit relating to its stated carbon offsets, in which claimants assert that Delta "overstated or miscalculated the benefits of the projects it supports". Meanwhile, a Dutch court recently ruled that proceedings against KLM brought by environmental groups concerning alleged greenwashing in the airline's "Fly responsibly" commercials can proceed on the basis that it constitutes a "general interest case". We can expect to see more if this claim, and others like it, hitting the headlines.
In two cases relating to overseas duties of care – Okpabi v Shell and Lungowe v Vedanta – the UK Supreme Court confirmed that parent companies can be liable for the negligence of their foreign-incorporated subsidiaries if they exercise sufficient control over their operations and management. Last year, in Municipio de Mariana v BHP, the Court of Appeal decided to allow more than 200,000 claimants to pursue group litigation against BHP Group UK Ltd in relation to environmental and social damages caused by the collapse of Brazil's Fundao dam in 2015.
On August 7, 2023, mining giant Vale lost its jurisdiction challenge against BHP's application for Vale to be joined as a co-defendant and share in any potential liability on the basis that each business owned 50% of the dam's operating company, Samarco.
Future claims about greenwashing in England and Wales are likely to be brought under group litigation orders, especially where there are multiple affected claimants. As the scrutiny of companies' environmental behaviour continues to increase and opportunistic claimants, who may be funded by a third party and therefore have little to lose, seek to use legal proceedings and media campaigns to put pressure on corporates, ESG litigation will feature more in the English courts.
To withstand regulatory scrutiny and minimise the risk of potential claims, companies should keep their ESG obligations front and centre in board-level decisions, policymaking and implementation at every level of the organisation.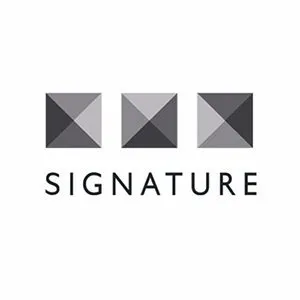 SignatureLitigation
@SignatureLitLLP
All news