Associate Kimberley Bazelais analyses the LCIA's recent 2022 annual report and its key takeaways in Law.com International.
Kimberley's article was published in Law.com International, 11 July 2023, and can be found here. 
As much as commercial arbitration practice is one of the preferred means to settle private disputes between private parties, the statistical trends observed in recent years have consistently mirrored and echoed broader geopolitical developments.
This phenomenon is once again reflected in the latest statistics published by the LCIA in its 2022 annual report.
As discussed in our commentary on the LCIA's annual reports for 2020 and for 2021, the ongoing conflict in Ukraine was expected to have an unpredictable but long-lasting impact on the landscape of arbitration disputes.
The spillover effects of the conflict have been various, not the least of which is the imposition of numerous sanctions from countries including the UK, the US and European Union states, on Russian individuals and entities. The LCIA itself has had to quickly adapt as an institution to ensure the administration of disputes despite the difficulties encountered with cross-border payments involving sanctioned parties.
Although identifying clear trends in an ever-evolving dispute resolution framework is a hazardous undertaking, there is once again plenty of insight to be gained this year from looking at the year-in-review of one of the world's leading arbitral institutions.
Industry sectors
While on the surface it is business as usual for the type of disputes referred to the LCIA, a profound shift seems to be ongoing, arising from the global geopolitical and economic situation.
Whereas the previous year the transport and commodities sector had decreased from 22% to 14%, leaving banking and finance as the top industry sector, in 2022, disputes in the transport and commodities sector dominated the LCIA's caseload, jumping back up to 37%, with energy and resources disputes also rounding out the top three. This dramatic increase is mostly due to the ripples caused in the supply chain and the fluctuation of prices on energy markets, both of which have been deeply impacted by the war in Ukraine.
As most economies are forced to reckon with the current and continuing inflation crisis, it will come as no surprise that this trend is expected to persist in coming years.
Party breakdown
Another key finding is the upsurge in cases involving Asian parties. While cases with Western parties mostly stagnated or declined (5% from 10% in 2021 for North American parties, 12% from 15% for UK parties, with West European parties slightly increasing from 19% to 22%), Asian parties represented a quarter of the LCIA caseload, jumping from 8% to 24%.
As the LCIA faces steep competition from Asia-based centres such as the SIAC and the HKIAC,[1] and a caseload still slightly in decline (327 LCIA Arbitrations in 2022, in contrast to 377 in 2021 and 395 in 2019), the arbitration centre will be glad to note its consolidated position as one of the preferred institutions in the East and South-East Asian arbitration landscape.
This exceptional rise appears related to the increase of cases in the commodities sector, the same trend which has also generated an elevated participation of state and state-owned parties.
Likely for this same reason, fears that Russian parties would turn away from LCIA-administered arbitration do not seem to have materialised, as the CIS region shows a 50% increase from 2021 to 2022.
Gender diversity
With respect to gender diversity in LCIA Arbitrations, indicators present a rather grim picture. While the LCIA is holding steady in its resolution to appoint women, with 45% of appointments (slightly down from 47% in 2021), the overall proportion of women appointed fell from 33% in 2020 to 32% in 2021 and now 28% in 2022 (120 out of 423 appointments). This is mainly due to the low proportion of women appointed by parties and even lower by co-arbitrators (a steep decline from 33% to 23%).
However, cautious optimism may be drawn from a handful of positive signs. First, the number of female repeat appointments by the LCIA continues to decrease, from 35% in 2021 to 31% in 2022 (in 2020, they represented the majority of appointments at 60%), reflecting a continuing growth in the pool of arbitrators.
Second, it appears parties might be diversifying their list of appointees, as 19% of party appointments were women in 2022, up from 16% the previous year.
Thus, with the hope that these signs will solidify into a concrete, durable trend, and the LCIA's continued efforts to establish gender parity in arbitrator appointments, all eyes are on co-arbitrators to finally push these numbers upwards.
Concluding comments
Having successfully faced plenty of complex challenges in 2022 and boasting a "zero arbitration challenges" year, the LCIA will be pleased to continue pursuing its dynamic and forward-looking approach, further anchoring its position as a benchmark arbitration centre.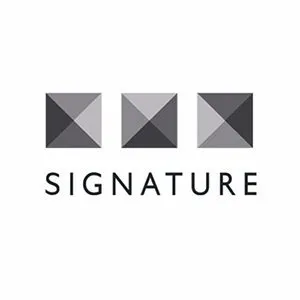 SignatureLitigation
@SignatureLitLLP
All news