Partner Graham Huntley examines the High Court's decision in Richard Slade & Company v Boodia and Boodia [2017] EWHC 2699 (QB), published in New Law Journal.
Graham's article was first published in New Law Journal, 19 January 2018, and can be found here. 
Introduction
The confusion generated by the High Court decision in Richard Slade & Company v Boodia and Boodia [2017] EWHC 2699 (QB) needs to be put right. The rights of a solicitor to sue on, and a client to challenge, bills arises under the Solicitors Act 1974. However, the Act does not define what is a bill. More critically for the case, it does not define what is an interim statute bill.
The judge in Richard Slade has interpreted old common law authority on those concepts arguably without recognising its flexibility to reflect the modern practice of interim bills which parties often for good reason treat as being final. The old authorities looked to whether the bills were final in respect of an entire case, or at least in respect of an interim period. But does that mean singular and final in both form and content?
Common law agreements
Commercial parties and solicitors have long adopted a practice of billing to reflect the client's and other commercial requirements, for example to split profit costs from disbursements, or to bill discounted amounts on an interim basis pending success. The language of the decision may suggest that those agreements strip an interim bill of the common law requirement for finality thus taking them entirely outside the scope of the Solicitors Act.
This interpretation fails to recognise that the root of the common law analysis has always been the agreement between the parties. It is the common law agreement that gives the solicitor the entitlement to sue on a bill. And the common law cannot be taken to have set its face against recognising when parties agree that interim bills can be treated as final thus constituting an 'interim statute bill'.
In this way Richard Slade can be seen as a case decided on its own facts. There appears to have been no clear agreement in that case, or at least no clear notice to the client, that the interim bills were to be treated as final, giving the solicitor the right to sue and of course the client the time limited opportunity to challenge by way of assessment. As the judge said, 'Neither the agreements between the parties nor the disbursements bills informed the claimants that those bills were to incorporate all or any previous profit costs bills and together with them were to be treated as interim statute bills'.
Blind spots
It is true that the Solicitors Act did not on its face envisage any of the whole host of reasons why a single bill might be incomplete in respect of its period: profit costs may be billed while third party billing is delayed, or counsel's fees may be a composite covering more than one interim billing period.
Nor did the Act expressly contemplate the agreements commonly reached by clients and solicitors to bill discounted elements on a final basis, pending success (which of course may never happen). There is no reason why that bill should not be recognised for what it is—final in nature—whilst a further bill for the same period can then be delivered in respect of any separate freestanding contractual entitlement to the success element should it arise. That further bill is also final in respect of its calculation and amount.
It would be wrong if the common law of old (as perceived by this judge) was applied to ignore the flexible nature of modern agreements between clients and solicitors, when the agreement is at the root of what the common law relies on.
Confusion
The judge thought that an assessment of costs under the Act of one element of costs in the period, for example profit costs, may be unworkable in circumstances where there was no bill for other costs in the same period, eg counsel's fees. But anyone who has had to wait the required time to assess any bill knows that by that time all relevant evidence is available to the Senior Court Costs Office, including corresponding bills for the same period which may be of evidential value.
Another concern was that if a client and solicitor are unclear as to whether their agreement on interim bills included an agreement to treat those bills as 'final', then it would be unreasonable for the client to have time running in circumstances where it may not have all relevant bills for the same period to take into account before deciding whether to assess. In practice that is not a problem for the common law. In the usual way it will ask the question what objectively the parties agreed. And in most cases it will not be difficult to accept that they agreed that when all relevant bills for the same period were available then there was the required 'finality' for that period.
Thus, a client may ask a solicitor to split bills between profit costs and disbursements. When both those bills are delivered there is finality and the parties should have available to them the rights under the Solicitors Act to sue and/or to assess. It becomes highly artificial to suggest that that is not objectively what they agreed simply because of a—potentially never to arise—further success element still to be billed. The success is typically based on a wholly different consideration than the self- contained reasonableness of the underlying costs, and its absence at a particular point in time should not be treated as making the agreed and payable costs incomplete and not final for what could be a period of years.
On its facts Richard Slade may be understandable. But the confusion it has generated is regrettable, and may have the effect of stymying the scope for parties to reach necessary clarity and certainty in relation to interim bills, without which clients and solicitors may suffer in more ways than appear to have been articulated in the case.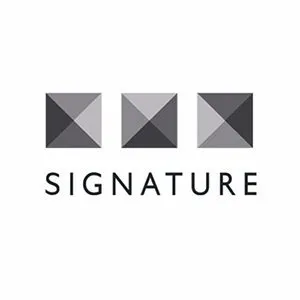 SignatureLitigation
@SignatureLitLLP
All news