Legal Business | Alex Novarese
The rise of boutiques has been yet another development shaping the legal industry that no-one predicted. Conventional wisdom for years held that law firms should go global or specialise but that was largely in the context of mid-tier players becoming more tightly defined around a handful of profitable practice areas (which pretty much hasn't happened either).
What we have seen instead – as we address this month – is a flourishing of highly specialised and lean law firms launched or expanded since the financial crisis reshaped the market. Obviously, much of this is due to the post-
Lehman emergence of litigation shops, among them Enyo Law, Signature Litigation and Volterra Fietta, off the back of a disputes boom and the stifling conflicts stored up by global law firms. And these firms have been very successful in a short space of time, in some cases generating levels of profitability comparable to elite City practices and eye-watering top-line growth.
But perhaps it was the 2014 launch of arbitration super-boutique Three Crowns that demonstrated the ambition of this new breed.
Since boutiques have proven that they can operate in a number of areas profitably with considerably lower costs than corporate law firms, the pitch is starting to look very attractive for clients, who benefit from more partner time and relative value.
The appeal for departing partners is obvious: they escape the conflicts and compromises of Big Law and regain the autonomy City leaders in reality only grant to the 20% of their partnerships viewed as strategically key. This attraction is further magnified if you are practising in one of the expanding range of product lines deemed secondary or surplus to the business.
But the appeal goes way beyond pounds and pence. Malcolm Gladwell's celebrated book on over-achievers, Outliers, puts forward a great criteria for what makes work meaningful for individuals in the context of high performance. The book suggests meaningful work has complexity, to provide mental stimulation and sense of achievement; autonomy, which grants the individual a feeling of dignity and control of their own life; and has a strong link between effort and reward, which speaks for itself.
Well, you only have to look at those three factors to see how major law firms can fail to provide meaningful careers for many partners on at least two criteria and the seductive appeal of the boutique in comparison. Throw in the fact that partners have substantial resources to invest and the low start-up costs and you almost wonder why we haven't seen more legal launches.
A question remains as to whether the boutique model can be applied to deal work as has happened in investment banking. There are obvious factors playing against that but I'm not sure they're insurmountable. Perhaps the biggest barrier is that the kind of M&A veterans who might be inclined to strike out on their own are joining the City arms of US practices instead. But even if the specialist M&A shop never really emerges in law, boutiques are surely more than just here to stay, they look set to thrive.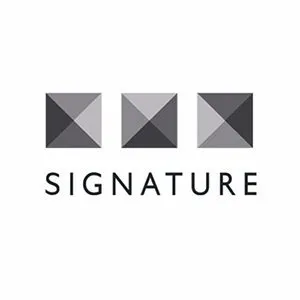 SignatureLitigation
@SignatureLitLLP
All news