Not Guilty: Serious Fraud Office dealt a blow as five accused of rigging Libor walk 
FIVE brokers accused of conspiring with Tom Hayes to fix Libor were acquitted yesterday, dealing a blow to the Serious Fraud Office's clampdown on financial misconduct.
A jury at Southwark Crown Court acquitted Colin Goodman and Danny Wilkinson, who both used to work at ICAP, Noel Cryan, formerly of Tullett Prebon, and Terry Farr  and James Gilmour, previously employed by RP Martin. A sixth broker, Darrell Read, who used to work for ICAP, was also acquitted on one count of conspiracy to defraud, but the jury is still considering another count. The brokers were brought to trial as a result of an SFO investigation, which alleged that they had conspired with Hayes to skew Libor.
"The key issue in this trial was whether these defendants were party to a dishonest agreement with Tom Hayes," said David Green, director of the SFO. "By their verdicts, the jury have said that they could not be sure that this was the case. Nobody could sensibly suggest that these charges should not have been brought and considered by a jury."
However, the verdict has been described as a setback for the organisation, which has ramped up its war on misconduct in recent years, culminating in the conviction of Hayes.
Hayes, a former UBS and Citigroup trader, was convicted last August, though his prison sentence was later reduced from 14 years to 11 on appeal.
Ruth Harris, crime partner at Hodge Jones & Allen, said that the SFO would be asking itself some "serious questions", especially given the extensive resources it had at its disposal for these cases. "The SFO may conclude from the verdicts that even with their huge effort and will, there will always be challenges when seeking to prosecute individuals that were acting with a system that can be seen to have failed," Harris remarked.
Daniel Spendlove, partner at law firm Signature Litigation, added: "The news of these acquittals is undoubtedly a setback for the organisation, and questions will inevitably be raised about why the prosecutions failed."
However, Sarah Wallace, head of regulatory and criminal investigations at Irwin Mitchell, suggested the SFO may want to push the government to amend laws to make it easier for it to bring cases against corporates. She added that technicalities in current legislation meant the SFO "may be left with prosecuting more junior or peripheral individuals with the result, as in this case, that most have been acquitted fairly quickly by a jury."
This article was originally published in City AM, and can be found here; a slightly amended version of the article can also be found here.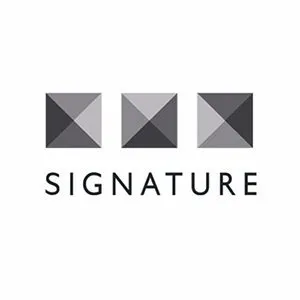 SignatureLitigation
@SignatureLitLLP
All news