Counsel Mathilde Gérot discusses a company's compliance and the support to offer in the event of litigation in Le Journal du Management Juridique.
Mathilde's article was originally published in Le Journal du Management Juridique et Réglementaire d'entreprises, 31 October 2022, and can be found here. 
POURQUOI ET COMMENT SE PRÉPARER À UN CONTRÔLE CNIL ?
Considéré pendant longtemps comme une contrainte nécessitant des ressources tant financières qu'humaines importantes, la conformité en matière de données personnelles est désormais vue comme un avantage concurrentiel par nombre d'entreprises. En effet, lorsqu'une entreprise gère mal les données personnelles de ses salariés ou clients, une sanction de la CNIL ou des plaintes répétées peuvent avoir des répercussions sur sa réputation et sur son chiffre d'affaires.
Notre rôle est d'accompagner nos clients dans leur mise en conformité mais aussi, en tant que cabinet dédié au contentieux, de les préparer à faire face à un contrôle de la CNIL. Dans ce cadre, nous réalisons des simulations de contrôle et, pour cela, nous convenons avec le service juridique d'une date et d'une heure afin de tester le niveau de conformité de l'entreprise et sa capacité à gérer un contrôle inopiné : la personne de l'accueil prévientelle les bonnes personnes ? Les personnes responsables en interne savent-elles où se trouve, par exemple, le registre des traitements, et le communiquent-elles de manière efficace ? Nous préparons également nos clients afin qu'ils adoptent un comportement adéquat en cas de contrôle CNIL, comme s'abstenir de toute réponse précipitée, éviter les réactions de panique, etc.
QUEL ACCOMPAGNEMENT PROPOSEZ-VOUS EN CAS DE CONTRÔLE ET DE CONTENTIEUX ?
Certains de nos clients nous demandent d'être présent au cas où un vrai contrôle CNIL aurait lieu dans leurs locaux. Pour cela, nous avons organisé une sorte de hotline pour qu'ils puissent trouver l'un de nous disponible dès 6 heures du matin, heure à laquelle peuvent débuter les contrôles CNIL. Notre intervention se limite le plus souvent à de l'observation, d'autant que nos clients sont en général bien préparés. La présence de l'avocat a pour effet de rassurer le client mais nous pouvons aussi donner des conseils sur la meilleure façon de réagir et de procéder.
Il nous arrive également d'être saisis postérieurement à un contrôle sur place de la CNIL, notamment pour répondre aux questions complémentaires de l'autorité ou pour formuler des observations écrites en réponse à une mise en demeure ou une procédure devant la formation contentieuse de la CNIL.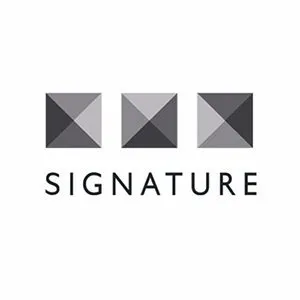 SignatureLitigation
@SignatureLitLLP
All news