World view: Looking at the growth of arbitration in Africa and Asia
The afternoon session of our arbitration debate covered the development of arbitration in Africa and Asia's greater role as the forum for resolving Russian disputes.
…
Turning to Russia, or more specifically the attractiveness of arbitration in Asia as a way for Russian investors to resolve their disputes, chair David Goldberg of White & Case began the discussion by reflecting on Russian investors' growing dissatisfaction with London as a venue, and the efforts made by Hong Kong and Singapore to attract Russian disputes.
Matthew Saunders of DLA Piper argued that London still holds sway with Russian clients, with about 25-30% of the work that the LCIA does having a Russian element. The debate over the decline in Russia-related arbitrations in the UK, he said, is driven by the Russian economic crisis and sanctions.
'There is a real desire to have first recourse to Russian resources. There is also the impact of reforms to the Russian civil code and how far it is any longer possible to have anything other than Russian law and Russian dispute resolution concerning what are solely Russian commercial relations. What these have all given rise to, without question, is a change of mindset. No longer is London the automatic choice. Anyone sitting in this room who is in a firm with an office in Singapore knows how significant Singapore is becoming as an international arbitration centre.'
He concluded that there is a sensible reason why institutions in Asia will start doing more work in Russian-centred disputes: because there is going to be more Russian investment and more client activity in the region.
It was also pointed out that London as an arbitration venue has problems to deal with, not least having too small a pool of arbitrators to choose from.
Inevitably, said Signature Litigation's Natalia Chumak, the sanctions prompted a political reaction in Russia and there is some anecdotal information that state representatives and large Russian corporates are moving arbitrations away from London.
'If these statements reflect the true position of the Russian big state-owned entities, it is not unreasonable to suppose that some other corporates, such as some of my clients, who are not state-owned, will follow suit and may move to Asia. But I have not seen any evidence of that so far.'
As for disputes coming out of the post-Soviet bloc, Chumak said she has seen no evidence of less interest in London as the venue for the disputes.
'I can see some grounds for concern, but it is over-rated and there is no need for practitioners to panic. I do not think we are going to lose our jobs,' she concluded.
Michael Swainston QC from Brick Court Chambers was far less optimistic. He argued that the Asian arbitral centres have been particularly aggressive in their marketing to Russian investors, while attacking the UK on sanctions. Hong Kong has been gaining much traction from the line that it is less politicised in dispute resolution than the UK. He added that anecdotal evidence suggests the political backdrop to all this means, while Russian clients like English law, they now want a non-English venue, such as Singapore.
'So far, the big-ticket cases have not gone there,' he said. 'Singapore's average arbitration size is less than $10m, so quite small compared with the big-ticket disputes that have supported London for the last 15 years. But there is a lead time with a dispute resolution clause and a change in fashion.'
He ended with a downbeat appraisal: 'There is not much that we can do to encourage LCIA arbitration, or more arbitration of major commercial players in London, until in this country we adopt and espouse a more independent foreign policy, which is more focused on the interests of the UK and of London.'
Jason Fry of Clifford Chance said that he had taken some soundings with former colleagues at the ICC, Hong Kong International Arbitration Centre and, indirectly, the Singapore International Arbitration Centre to get some statistics, of which there was nothing concrete. However, he believes that none of the institutions have seen a discernible trend, or change, to date in their statistics for Russian and CIS disputes.
'To the extent that there is going to be any shift towards Asia, that might suggest that it would be for entirely understandable economic reasons,' he concluded.
However, he noted Swainston QC's comment that there is a lag time and we cannot expect to see a dramatic shift towards Asia manifest itself for another two to three years. He noted that his corporate colleagues had not seen a material shift towards Asia by Russian clients either – although cases such as Yukos have created unease.
Goldberg wrapped up the discussion by observing that the LCIA has been working hard to deliver its message to the Russian legal community – that sanctions are a threat to London arbitration, but so far not a realistic one. That, and the fact it is a very long flight to Singapore.
The Panel – Russia
David Goldberg Partner, White & Case (chair)
Natalia Chumak Partner, Signature Litigation
Jason Fry Partner, Clifford Chance
Matthew Saunders Partner, DLA Piper
Michael Swainston QC Brick Court Chambers
This article was originally published in Legal Business Issue 259 November 2015 and can be found here.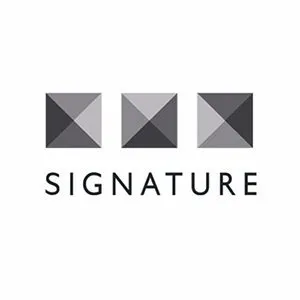 SignatureLitigation
@SignatureLitLLP
All news