Clients Accuse IG Group of "Systemic Failings"
Profit & Loss Magazine | 16 June 2015
A group of IG Group clients who incurred millions in losses after betting against the Swiss franc are escalating their dispute with the company, alleging that the events of 15 January has revealed serious "systemic failings" on the part of IG.
The members of the group lost substantial cash deposits and are facing claims from IG for the payment of significant negative balances, according to a lawyer representing the clients. The group is arguing that IG's claims are unfounded and unfair and that the spread betting firm is guilty of systemic failures in its treatment of customers.
In particular, it contends that IG is in breach of its contractual obligations including the obligation to provide best execution and in its regulatory requirements under various Principles for Business and the specific rules of the UK Financial Conduct Authority (FCA) Conducts of Business Sourcebook.
Hundreds of IG customers racked up losses of £18.4 million after the Swiss National Bank unexpectedly removed its three-year EURCHF floor on 15 January, which caused severe distress in the market and resulted in some retail brokers going under. The Swiss franc surged by as much as 40% versus the euro within minutes of the central bank announcement.
IG, which also suffered losses, has recouped some of the minimal sums outstanding from customers, but is in dispute with a group who account for a considerable share of the outstanding debts.
Natalia Chumak, a partner at specialist litigation City firm Signature Litigation, who is representing the group in their complaint against IG to the Financial Ombudsman Service (FOS), says that in justifying the claims against the group, IG heavily relies on its terms and conditions (T&Cs).
"However, analysis of IG's T&Cs, as well as the company's website and their behaviour on 15 January 2015, shows these claims to be groundless and unfair," she claims.
Speaking to Profit & Loss, Chumak argues IG must have been aware that the events that followed the SNB's decision to remove the floor was an "eventual possibility".
She points to IG's decision in 2011, immediately after the floor was introduced by the central bank, to remove its offering of guaranteed stop orders in relation to EURCHF trades, indicating that IG knew that the events that occurred on 15 January could be a possibility.
"However, IG, appears to have done nothing in advance to prevent or mitigate the risks for their clients, and worse still, continued to offer aggressively leveraged trades inducing more clients to open accounts, and further, increasing the clients' exposure which IG could not manage," she says.
Chumak adds that the T&Cs effectively allow IG to work customers' positions however the company chooses, and claims that IG appears to have offloaded its own risks during the Swiss franc surge before starting to fill its customers' orders.
She says IG does not inform customers how it handles their trades, and still has not disclosed its full execution policy – something that the group contends is in violation of FCA rules.
"It turns out that there is no limit to how much a customer can lose by trading with IG, but IG does not tell this to its customers clearly. IG can choose whether or not to take any risks, but will always take advantage of any upside," Chumak says.
She adds, "My clients' complaint is that IG has induced customers to open accounts with the company with misleading statements on their website and offers of low margins. IG withdrew or minimised its own risks long in advance of 15 January, without being transparent with its customers about the risks.
"IG appears to have prioritised its own risks on 15 January over its customers' interests, and is now attempting to rely on its self-serving and incomprehensible T&Cs to justify its actions."
The group is presently pursuing a complaint with the FOS. Some customers have petitioned the FCA to investigate current practices in the sector. Chumak says the group of customers she is representing wants money that has been wiped off their accounts to be reinstated. They also want IG to drop its claim for the payment of significant negative balances.
IG, however, maintains it acted in the best interests of its clients. In an emailed statement to Profit & Loss, an IG spokesperson says, "IG always seeks to put the interests of its clients first and maintains that it did so on this occasion. The customers referred to in the press release have ongoing cases with the Financial Ombudsman Service (FOS) in relation to this event. IG believes in due process and will not engage in media speculation regarding the cases."
It adds, "The FOS is the appropriate channel to deal with these cases and IG has absolute confidence in the process and the FOS. IG is providing all necessary documentation to allow the FOS to reach its conclusion."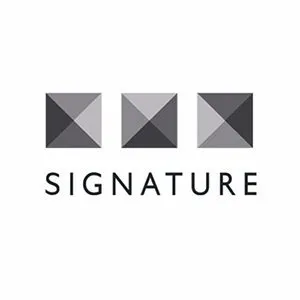 SignatureLitigation
@SignatureLitLLP
All news