Partner Neil Newing comments on the Law Commission reviewing the UK Arbitration Act 1996 in CDR Magazine.
Neil's comments were published in CDR Magazine, 12 April 2023, and the full article can be found here. 
The UK Law Commission, which periodically reviews laws to ensure they are fit for purpose, is undertaking precisely such a review of the Arbitration Act 1996, which has been credited as a key factor in London's dominance of international arbitration for the past 25 years. The review was announced on 22 September last year, and is currently in a consultation period.
The Commission has declared that it is not considering any amendments to the Act's existing stance on confidentiality, about which there are no express provisions, but which are implied and can be applied where necessary on a case-by-case basis.
"Under English law, confidentiality is basically a convention," says Signature Litigation international arbitration partner Neil Newing, who looks back to the early days of arbitration as an intra-industry dispute resolution forum where a third-party neutral – often within the same industry – would decide a dispute quickly and discreetly. "This process has now morphed to take on more similarities to large-scale litigation, albeit in a bigger forum with different people deciding it, but it remains a party-driven process, rather than a state-driven process via court."
Why then, have there been increasing calls to undermine this confidentiality? An answer lies in the category of investor-state arbitration, since it taps into broader concerns about states, public policy and how public money is being used, as well as supra-national public-interest considerations such as environmental protection where governments potentially could be inhibited from taking the 'right' decision for environmental reasons due to fear of being on the receiving end of an adverse award.
Such concerns have fed into new United Nations Commission on International Trade Law (UNCITRAL) rules on investor-state arbitration, and new International Centre for Settlement of Investment Disputes (ICSID) provisions requiring publication of all ICSID case filings. "So investor-state arbitration is moving very much towards being public, but you have a clash between investor-state arbitration openness and commercial arbitration being confidential, in England and Wales at least," says Newing.
Revealing the existence of disputes is potentially another way of at least showing that not everything is taking place via a mysterious and unfair process behind closed doors, but this would require careful consideration as "there are often good reasons parties don't want the world to know about a dispute; it might affect a pre-existing relationship", Newing warns.
Newing agrees: "There are arguments to be made each way, but ultimately it's the right conclusion to leave to the parties in each case to decide whether they want [confidentiality] or not: it is not broken and does not need to be fixed, and parties should be able to decide for themselves."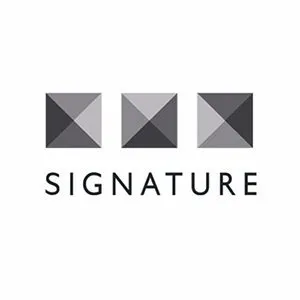 SignatureLitigation
@SignatureLitLLP
All news