News of our 2021 financial results and profit share, which is unique in Paris, has been published by French language publication, Juristes associés.
This news was published by Juristes associés, 15 December 2021. This news was also published in Le Monde du Droit, 21 December 2021, and Affiches Parisiennes, 22 December 2021.
Read the full press release regarding this, in French, below:
Signature Litigation annonce une croissance de 22 % et une participation annuelle aux bénéfices de 17,6 %, fait unique à Paris
Le cabinet d'avocats spécialisé en résolution des litiges, Signature Litigation, a annoncé des résultats exceptionnels pour son exercice fiscal 2021. Le Cabinet affiche une croissance de 22 % avec un chiffre d'affaires global de 32,2 millions d'euros et une participation annuelle aux bénéfices de 17,6 %, une spécificité sur le marché parisien.
Ce montant est versé à tous les membres du Cabinet au sein de ses bureaux de Paris, Londres et Gibraltar, dans le cadre de son modèle de participation aux bénéfices.
Ce modèle de participation généralisée aux bénéfices est l'un des nombreux éléments de la culture et de la structure de Signature qui permet à tous les membres du Cabinet non-associés, du personnel salarié aux avocats, d'être parties prenantes dans les succès du Cabinet. Il diffère dès lors significativement du modèle traditionnel que l'on trouve dans les autres cabinets d'avocats.
Il est basé sur une culture méritocratique d'égalité, de cohésion et un environnement de travail où tous les membres du Cabinet se sentent valorisés et ont une voix. Le modèle de participation aux bénéfices de Signature garantit que la valeur de son succès est restituée à chaque membre du Cabinet chaque année en évitant tout élément discrétionnaire.
Thomas Rouhette, associé du Cabinet à Paris a commenté : "Le succès du Cabinet reflète exactement l'esprit d'équipe incroyable qui anime le Cabinet et l'évolution de tous ses membres. Cette année, notre modèle unique de participation aux bénéfices a permis à nos membres de percevoir 17,6 % de leur rémunération annuelle (en sus des bonus basés sur les objectifs). Ce modèle contribue au développement d'un sentiment collectif d'appropriation du Cabinet et de son activité, ce qui est un aspect clef de la culture de Signature".
Ce chiffre d'affaires a été réalisé à partir d'un large éventail de litiges, notamment dans les secteurs bancaire, de l'assurance, de la technologie et de l'industrie.
Le CEO de Signature Litigation, Kevin Munslow, a déclaré : "Face au bouleversement causé par la pandémie de Covid-19, nos résultats pour l'exercice fiscal 2021 confirment la ténacité de notre modèle et de notre Cabinet alors que nous allons franchir la barre des 10 ans d'existence. Nos bureaux à Londres, Paris et Gibraltar ont tous enregistré des résultats solides, dans la droite lignée de notre objectif à long-terme de croissance soutenue année après année".
Kevin a également déclaré : "Nous restons résolus à construire un environnement qui réponde aux aspirations de chaque membre du Cabinet et une culture où les fruits du succès sont partagés avec tous nos membres sans discrétion ni variation".
Signature Litigation Paris s'est fortement développé depuis sa création en janvier 2019 avec trois associés, Thomas Rouhette, ancien responsable de la pratique contentieux chez Hogan Lovells, Sylvie Gallage-Alwis, ancienne Counsel chez Hogan Lovells, et Emmanuèle Lutfalla, associée dans un cabinet de niche spécialisé en contentieux d'assurance. Comptant désormais quatre associés et 14 collaborateurs, le bureau de Paris a étendu son expertise au-delà du contentieux à l'arbitrage international avec l'arrivée de Flore Poloni en tant qu'associée, anciennement chez August Debouzy, fin 2020.
Signature Litigation compte désormais 18 associés et plus de 100 membres à travers l'ensemble de ses bureaux.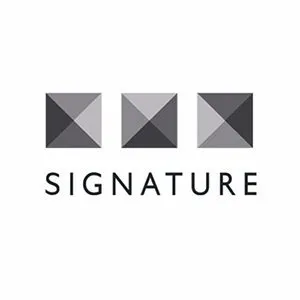 SignatureLitigation
@SignatureLitLLP
All news