Kate Gee, Counsel, and Alasdair Marshall, Associate, examine the recent decision in Lavinia Deborah Osbourne v (1) Persons Unknown (2) Ozone Networks Inc. trading as Opensea in which NFTs were recognised as property.
In a landmark ruling, the High Court recognised Non-Fungible Tokens (NFTs) as legal property over which a proprietary freezing injunction can be ordered. While courts have previously acknowledged cryptocurrencies as proprietary assets, this is the first time that NFTs have been treated in the same way. While not a surprising outcome, it will give comfort to NFT owners who will benefit from the additional legal protections (in an otherwise unregulated sector) this ruling gives them over their assets.
The NFTs in question were two unique digital artworks from the Boss Beauties series (a woman-led initiative using profits from NFTs to create opportunities for women), and were stolen from the Claimant's digital wallet in January 2022. The Claimant was able to trace the NFTs to two separate wallets and appealed to the High Court to obtain an urgent injunction to freeze the assets. In orders made on 10 and 31 March 2022, the injunction was granted until the end of the proceedings.
The case is notable for several reasons:
It provides additional legal protection for NFT owners in an otherwise unregulated sector, where the already high number of hacks and scams are growing. This judgment sets an important precedent in recognising the legal status of NFTs as property and will enable NFT owners to take steps to regain some control of their NFTs, and ensure they are not further dissipated, whilst they bring recovery proceedings.
The English courts have again shown their willingness to adapt to new technologies and lead the way in protecting crypto asset holders. Whilst there is a growing body of case law recognising cryptocurrencies as property, the legal recourse and regulation covering other cryptoassets, including NFTs, is largely uncertain (or non-existent). The ruling shows that the English courts are cognisant of the subtleties of cryptoassets, and are flexible and willing to apply the existing rules and legal tools to the challenges of the present and future.
On a practical level, the key takeaway is that owners who have their NFT misappropriated or otherwise compromised should immediately seek legal advice about how to regain a degree of control by seeking a freezing order over the NFT, to restrict dealings with the asset and to ensure that it's still 'available' for enforcement at the end of legal proceedings. As these types of investment become more mainstream, and as fraud in this space continues to grow and to increase in sophistication, we anticipate that more claims involving cryptocurrencies and assets held on the blockchain will come through the English courts.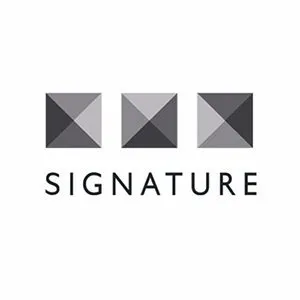 SignatureLitigation
@SignatureLitLLP
All news