Partner Flore Poloni has been interviewed by Law360 in relation to her career in arbitration.
Flore's interview was published in Law360, 15 September 2022, and can be found here.
What attributes have best served you during your career?
I think it's my listening skills. I think arbitration is truly a cross-cultural industry. I'm good at listening to people and trying to find what they really want to get out of their dispute resolution process.
And so I'm very mindful of guiding clients correctly, trying to really understand what it is that they want. And I think that's the most important skill.
What types of cases do you most enjoy working on?
I like cases that require a lot of legal research. Those that are really complex and tough, and where you have to find consistent arguments throughout, even if the case is very large and has been lasting for a long time. And there are potentially expert witnesses and lots of different bricks that you have to put in correctly to have a sophisticated claim or defense.
I really enjoy post-M&A disputes because there are usually a lot of legal questions and very good contractual law questions.
And I also like cases in the IT sector. I've been hired three times in a row in the context of the termination of IT contracts, and I think there's something to develop there for arbitration, because arbitration is very flexible. They don't meet that often in France, because IT companies and consultants prefer to refer cases to the courts rather than arbitration. And so we're looking today to try and grow the arbitration sector in that field.
What is the most difficult thing about heading a practice group?
Well, I think the most difficult thing is the variety of the tasks. You have, to some degree, to be the best lawyer possible. You have to be the best manager possible. You have to make sure that the house is in order and everything is in its place. You have to give energy to your team.
You have to look for new initiatives and you have to be on top of industry trends, so there's a very wide scale of things that you have to do. And so you have to stay focused.
Are there areas you think are ripe for growth for the arbitration practice?
IT is potentially a vast new market that I think arbitration should grow in. We're very much watching what's going on with cryptocurrencies: whether those kinds of disputes could be arbitrated and the appropriate forum.
Arbitration as a dispute resolution tool is, in any case, very useful for any kind of industry developments or even geopolitical developments. With the current situation between Russia and Ukraine, I would think that companies that had arbitration agreements are much better off than the companies that had choice of jurisdiction clauses designating tribunals in Ukraine.
The current situation really shows how resilient arbitration is. We've seen during the pandemic that it's a dispute resolution tool that allows you to solve disputes. Whatever happens, as long as you have access to the internet, you can solve disputes. And so, for businesses, it's a very precious tool.
I think it's going to grow in all fields that are new and that we're currently looking at, like climate change.
What are your goals as the head of the international commercial arbitration practice?
The immediate goal is growth because there's a critical mass that we have to reach with arbitration. We are looking to grow through lateral hires, as well as internal promotions, and hopefully this year we'll be able to do both.
Arbitration cases can be large, and so it's important for us to have the resources to basically do all the work that we're being entrusted with.
What are you looking for when hiring people for the team?
It's really about passion and ambition because this job is hard. And so you really need to love it, so that you can do it intensely every day and with your best efforts. You don't let anything slide, and you're always focused.
That's the most important thing. It's really the desire to do the job and then everything else follows.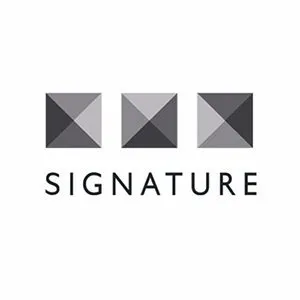 SignatureLitigation
@SignatureLitLLP
All news