Partner Paul Brehony examines the record £21m fine levied against KPMG by the Financial Reporting Council in relation to the collapse of Carillion.
Paul's article was published in Law360, 2 November 2023, and can be found here.
Almost six years after the seismic collapse of Carillion, we continue to witness dramatic aftershocks. The latest comes in the form of a record £21 million fine against KPMG, Carillion's former auditors.
Announcing the fine in October, Financial Reporting Council (FRC) chief executive Richard Moriarty said, "Our investigation concludes this was a textbook case study in failure. Important safeguards that should have been present were seriously lacking."[1] In response to the fine, KPMG's UK chief executive Jon Holt said that he "simply cannot defend" the firm's audit work on Carillion.[2]
Mr Holt openly admitted that the regulator's findings were "damning", stating, "It is clear to me that our audit work on Carillion was very bad, over an extended period. In many areas, some of our former partners and employees simply didn't do their job properly."[3]
It is clear that similar candour must have been forthcoming during the regulatory investigation itself, since KPMG's total fine was reduced from £30 million to £21 million, in recognition of the firm's co-operation with the regulator.
This record fine is reflective of the remarkable paucity of the audit work undertaken by KPMG in the lead-up to Carillion's collapse. Yet it is also representative of the FRC's increasing proactivity in policing audit quality and imposing fines on both firms and individuals, despite the government announcing plans in 2022 to replace the FRC with a new, more powerful regulator, the Audit, Reporting and Governance Authority (ARGA). It is reassuring to see the FRC flexing its regulatory muscles in this way.
Audit reform has been on the government's radar for some time. Consultation on the issue  was initiated in March 2021 via its white paper on "Restoring Trust in Audit and Corporate Governance" following a number of high profile corporate failures pre-dating Carillion. In May 2022, the government announced reforms, including bringing the largest private UK companies under the scope of ARGA, alongside listed companies.[4] Private companies with over 750 employees and over £750 million in annual turnover are also to come within the ambit of the regulator. The government further announced plans to address the dominance of the "Big Four" audit firms, through measures such as requiring FTSE 350 companies to conduct some aspects of their audit work with a smaller 'challenger' audit firm.[5] However, we are yet to see the legislation which will turn all such government promises into reality.
In the meantime, the FRC soldiers on. Its recent issuing of damning regulatory findings, and a record £21 million fine, are but one aspect of the ongoing fallout of the Carillion collapse for KPMG. Earlier this year, KPMG settled a £1.3bn lawsuit brought by Carillion's liquidators, who argued that KPMG had been negligent and missed red flags in Carillion's accounts.[6]
Such allegations appear to be borne out by the FRC's report, and by the stinging comments of Elizabeth Barrett, Executive Counsel for the FRC, who commented that the "number, range, and seriousness of the deficiencies in the audits of Carillion during the period leading up to its failure was exceptional", and that "many of the breaches involve failing to adhere to the most basic and fundamental audit concepts".[7] Ms Barrett further highlighted that the "non-financial imposed on KMPG LLP are focused on ensuring that failures on this scale will never be repeated."[8]
The words and actions of the FRC therefore demonstrate the precarious regulatory position auditors are in, even before the advent of new regulator, with even sharper teeth.
This alone should help to cement greater confidence from both the public and investors in the UK's corporate sector. Of course, if investors and the public at large cannot trust the role of the auditor, they cannot be confident as to the true financial position of any large company. Effective auditing can therefore be considered essential to the functioning of the wider economy.
Audit failings were clearly evident in the Carillion collapse, and other major UK corporate collapses of recent times. Such collapses have knock-on effects, with thousands of jobs lost, investor confidence badly damaged and the values of shares and pension funds also negatively impacted. The overall reputational damage for the UK public limited company structure is another intangible loss precipitated by such failings.
The government's May 2022 audit reform announcement specifically noted that"previous corporate collapses have had a significant impact on individuals and the economy," highlighting that:
"9,000 redundancies were made, 555 retail stores closed and 1,286 companies and government entities owed money following the collapse of Thomas Cook";
"11,000 jobs put at risk by the collapse of BHS";
"7,000 suppliers and contractors impacted by the collapse of Carillion."[9]
Recognising the systemic economic importance of an effective and trustworthy audit regime, the government, to its credit, has driven steadily ahead with major regulatory reforms of the UK audit sector in recent years. The journey towards reform may have seemed ploddingly slow at times, but it has been thought through very carefully along the way. Indeed, the scale of the reforms can be said to amount to a complete overhaul of corporate governance in the UK.
The road to audit reform
The clear need for an overhaul prompted three major reports on the UK audit sector, namely Sir John Kingman's independent review of the Financial Reporting Council[10], the Competition and Market Authority's statutory audit market study[11] and Sir Donald Brydon's independent review of the quality and effectiveness of audit.[12]
These reports, in turn, informed the 2021 white paper mentioned abouve, which brought in over 150 of their recommendations.[13] The proposals in this consultation paper were organised under six headings: directors' accountability, the audit process, annual accounts, the audit market, executive pay and dividends. The white paper said that the objectives of the proposed reforms were to:
"restore public trust in the way that the UK's largest companies are run and scrutinised";
"ensure that the UK's most significant corporate entities are governed responsibly";
"empower investors, creditors, workers, and other stakeholders by giving them access to reliable and meaningful information on a company's performance";
"keep the UK's legal frameworks for major businesses at the forefront of international best practice."[14]
The government's 2022 audit reform announcements put more meat on the bones of these lofty, yet somewhat vague, objectives.[15] Yet, more than one year later, we are still awaiting the actual legislation necessary to launch ARGA and give real legal form to key audit reform policies which remain under discussion and consultation. It remains a long journey from initially identifying the issues, proposing solutions, consulting on them and finally passing the needed legislation. Yet we can draw some cold comfort from the fact that the FRC is now clearly acting as an effective regulator in the interim period.
The fallout from Carillion's collapse has not been confined to KPMG. Carillion's former directors have also recently been subjected to significant sanctions in respect of the collapse. Carillion's former chief executive Richard Howson was disqualified as a director of UK companies for eight years.[16] Carillion's former finance director Zafar Khan was disqualified from being a director of UK companies for 11 years.[17] However, we have also seen the government drop its case against a number of former Carillion directors, just days before a 13 week trial was scheduled to begin.[18]
In 2022, the Financial Conduct Authority (FCA) also substantially fined three former Carillion directors for "recklessly" and "wilfully" publishing false information about the company.[19] The FCA also announced in 2022 that, had Carillon remained solvent, the watchdog would have fined it £37,910,000.[20]
Many observers have expressed frustration[21] that, after years of talk, reports and promises, in August 2023, the government reportedly dropped plans to prioritise legislation for audit reform – despite previous promises that legislation would be produced by May 2022.[22]
The government did at least manage to lay the Draft Companies (Strategic Report and Directors' Report) (Amendment) Regulations before Parliament on 19 July 2023.[23] Yet these draft regulations were then summarily dropped in October 2023.
Iain Wright, ICAEW Managing Director of Reputation and Influence, lamented the decision to drop the draft regulations as "a major blow to those seeking to drive improved transparency and trust in UK corporate reporting".[24] He said that, "The measures set out in the draft regulations, while not perfect, were the product of extensive due process and consultation. Their withdrawal appears to signal an end to the UK process of audit and corporate governance reform initiated after the demise of Carillion, and it is to be regretted."[25]
The government justified its decision by calling the very regulations it had proposed just a few months prior "burdensome".[26] Business Minister Kevin Hollinrake MP said, that "Since the Government first published these draft regulations in July, discussions with businesses and stakeholders have highlighted a strong appetite for existing reporting requirements to be simplified.
"The Government has decided not to implement the draft regulations at this time, while we continue at pace with our plans to reform the wider non-financial reporting framework" and promising "a more targeted, simpler and effective framework for both business and investors."[27]
It is hardly confidence-inspiring when the government introduces draft legislation after years of reports and consultation, only to then rapidly withdraw it just a few months later. The net effect is that all those concerned with the reform of the UK's audit sector are left with little idea as to what shape audit reform will ultimately take, despite years of reports and government pronouncements.
Given the evident lack of legislative momentum on this crucial issue, one wonders when the promised reforms will eventually find their way to the statute books, if at all.
Footnotes:
[1]https://www.frc.org.uk/news-and-events/news/2023/10/sanctions-against-kpmg-llp-kpmg-audit-plc-and-two-former-partners
[2] https://www.ft.com/content/7760aa6a-3c0b-4fde-b44f-98815773980e.
[3] https://www.theguardian.com/business/2023/oct/12/kpmg-fined-record-21m-over-carillion-audit-failures.
[4] Restoring trust in audit and corporate governance: Government response to the consultation on strengthening the UK's audit, corporate reporting and corporate governance systems, Department for Business, Energy & Industrial Strategy, May 2022.
[5] Ibid
[6] https://www.theguardian.com/business/2022/feb/03/kpmg-being-sued-for-13bn-over-carillion-audit-uk-official-receiver#:~:text=KPMG%20is%20being%20sued%20for,of%20the%20big%20four%20auditors.
[7] ibid (n 1)
[8] ibid
[9] https://www.gov.uk/government/news/audit-regime-overhaul-to-help-restore-trust-in-big-business.
[10] https://www.gov.uk/government/publications/financial-reporting-council-review-2018.
[11]https://www.gov.uk/government/consultations/statutory-audit-services-initial-consultation-on-the-competition-and-markets-authority-recommendations
[12] https://www.gov.uk/government/publications/the-quality-and-effectiveness-of-audit-independent-review.
[13] https://www.gov.uk/government/consultations/statutory-audit-services-initial-consultation-on-the-competition-and-markets-authority-recommendations.
[14]https://www.gov.uk/government/publications/restoring-trust-in-audit-and-corporate-governance#:~:text=ensure%20that%20the%20UK's%20most,information%20on%20a%20company's%20performance.
[15] ibid (n 9)
[16] https://www.gov.uk/government/news/former-ceo-of-carillion-disqualified
[17] https://www.gov.uk/government/news/former-director-of-carillion-banned-for-11-years.
[18] https://www.cityam.com/those-who-lost-jobs-in-carillion-deserve-answers-gmb-says-as-bosses-avoid-trial/.
[19] https://www.accountingweb.co.uk/business/financial-reporting/carillion-directors-slammed-for-knowingly-and-recklessly-misleading
[20] https://www.fca.org.uk/news/press-releases/fca-publishes-decision-notices-carillion-plc-liquidation-and-three-its-former-executive-directors
[21] https://www.ft.com/content/e93fa5ea-6dc9-4536-adda-79fbf4f67a0e
[22] https://news.bloombergtax.com/financial-accounting/uk-government-set-again-to-drop-audit-reform-from-action-plan.
[23] https://www.gov.uk/government/publications/new-transparency-over-resilience-and-assurance-for-big-business/corporate-reporting-the-draft-companies-strategic-report-and-directors-report-amendment-regulations-2023.
[24] https://www.icaew.com/insights/viewpoints-on-the-news/2023/oct-2023/government-withdraws-draft-corporate-reporting-regulations.
[25] ibid
[26] https://www.gov.uk/government/news/burdensome-legislation-withdrawn-in-latest-move-to-cut-red-tape-for-businesses?trk=public_post_comment-text
[27] https://www.gov.uk/government/news/burdensome-legislation-withdrawn-in-latest-move-to-cut-red-tape-for-businesses?trk=public_post_comment-text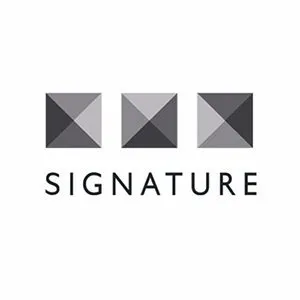 SignatureLitigation
@SignatureLitLLP
All news