Partner Paul Brehony examines the FRC's concept of professional scepticism and what it means for the future of auditing.
Paul's article was originally published in Thomson Reuters Regulatory Intelligence, 4 May 2022, and can be found here.
Deloitte's £2m penalty arising from its 2016 audit of the Mitie Group is the latest in the apparently endless procession of regulatory fines against Big Four auditors issued by the FRC. It follows hot on the heels of KPMG's substantial fines arising from its Revolution and Conviviality audits and is on top of earlier significant fines against GT arising from its Interserve and Patisserie Holdings' audits, to say nothing of EY's fine relating to its audit of Stagecoach, Deloitte's audit of Autonomy and BDO's Amtrust audit.
Supplement this with the bulging portfolio of on-going FRC investigations (again largely involving the Big Four) concerning some very high-profile audits such as BT, Eddie Stobart, Babcock International, LCF, Lookers, Autonomy and of course Carillion – and inevitably one must ask what has prompted this regulatory tsunami and if any common threads run through these cases.
The breach of Relevant Requirements threshold
It is worth bearing in mind that many of the audits subject to regulatory criticism are (relatively) historic.  It may also be material that "misconduct" is no longer the benchmark for sanction. Misconduct was defined as "an act or omission or serious of acts or omissions by a member…which fall significantly short of the standards reasonably to be expected of a member or has brought or is likely to bring, discredit to the member or to the accountancy profession". Since the introduction of the Audit Enforcement Procedure ("AEP"), a lower test of a breach of "Relevant Requirements" has been applied in audit investigations. In lay terms this equates simply to breaches of relevant audit standards.  The fact that Regulators now face an embedded lower threshold when investigating and prosecuting audit failings may well be a contributory factor in the incremental increase in investigations and fines by the regulator.
Recurring themes – lessons to be learned?
It is quite informative to use the FRC's annual enforcement review of 2021 as a prism through which to look at its 2022 decisions thus far.
It identifies several common themes that arose during their 2021 investigations (ongoing and concluded). Judging by the multitude of fines levied in 2022 thus far, it does seem that a number of these lessons are still being absorbed by the audit industry, although it should be borne in mind that of the 103 cases closed by the FRC's Case Examination and Enquiries team (CEE) in this period, 48 were resolved though constructive dialogue and the number of non-financial sanctions (severe reprimands, exclusions etc) actually fell from 38 in 2018/19 to 28 in 2020/21 (albeit the pandemic may have been a factor in this).
One of the common themes the FRC itself identified concerned goodwill, which was of course the issue at the heart of Deloitte's recent fine in relation to the Mitie Group audit. The FRC identified a "lack of professional scepticism" in relation to management's allocation of value to goodwill.  When one pauses to look at the bald facts in relation to the Mitie audit, one can understand why the FRC's interest was piqued.
In 2016 Mitie's financial statements attributed £465.5million to goodwill which was the single largest asset figure on the balance sheet and was nearly a third of the total reported assets.  Of that goodwill component, 23% of the company's total carried goodwill was attributed to its hitherto stuttering healthcare division.  Deloitte had identified the recoverability of goodwill in the Healthcare division as a "significant risk" to the integrity of the audit overall, but the firm then failed "to obtain sufficient audit evidence or to get appropriate comfort" to address its already expressed concerns.  Whether this can be put down to the imposition of management pressure, failure to exercise professional scepticism (as the FRC concluded) or, perhaps, insufficient resources or seniority amongst auditing staff, is moot.
Doubting Thomas redeemed?
The fact remains that the FRC in its "Year at a glance" synopsis identified a lack of professional scepticism as the single and most important recurring theme in the cases it investigated and prosecuted.
When commenting on a recent decision, the FRC's then Deputy Executive Counsel, Claudia Mortimer, said: "Professional scepticism remains at the core of an auditor's duty and the FRC will take appropriate action where it has been lacking".
It is interesting to compare this statement with the ICAEW's paper "Scepticism: the practitioner's take" which states (in its first line) "Professional scepticism is at the heart of what auditors do.  Without it, the audit has no value.  Simply calling for more scepticism, or for more documentation of it, is neither practical nor desirable.  Scepticism is a means to an end, not an end in itself".
Anyone with any involvement in audits will know that there is both an art and an imperative to avoid conflict between the auditors and the company's management during the process.  This applies exponentially in situations where last minute changes arise during the pendency of the audit – as is all too often the case.
The ICAEW is of course right in saying that professional scepticism is a very hard concept to pin down and one that, in fairness, the FRC have yet definitively to do so. It is a tool that should be used sparingly as, deployed inappropriately, it can be positively counter-productive and damaging – when to exercise it can be learned via training to some degree, but it derives mostly from experience. Its deployment is arguably an art rather than a science and the Regulators might be criticised for failing to articulate their vision of professional scepticism in auditing.
What the future holds
Turning to the FRC's analysis of future trends and risks, unsurprisingly these focus on post-pandemic problems, Brexit, and climate change issues.  Given these increased uncertainties, the FRC issued a revised auditing standard ongoing concern which required more rigorous audit procedures and additional information in audit reports.  It also anticipates that auditors will increase the need to exercise value judgments in accounting estimates given pandemic related defects in information and underlying data. Inevitably, it anticipates a related increased risk of fraud arising from the economic pressure on management and employees.  The FRC does, quite rightly, point out that the primary responsibility for the prevention and detection of fraud rests with the directors as those responsible for governance and management of the entity.  Whilst changes are in the pipeline to further shift the burden in relation to fraud back onto the directors, it remains to be seen whether audit reform remains a priority given an acute lack of parliamentary time for legislators. The Queen's speech may give us a better indication.
The unique combination of economic and social challenges the UK is facing has made this probably the most challenging period in living memory to be undertaking audit work. It is an environment where professional scepticism is even more essential.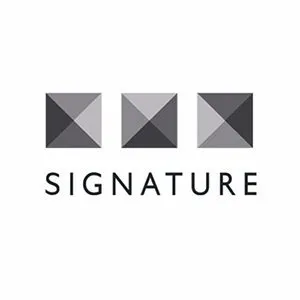 SignatureLitigation
@SignatureLitLLP
All news