Partner Paul Brehony and Counsel Kate Gee discuss the House of Lords fraud report and the prevention of fraud-related crimes in Fraud Intelligence.
Paul and Kate's article was published in Fraud Intelligence, 17 January 2023, and can be found here.
Three headlines, published by the BBC, the Economist and the Telegraph on the same day in mid-December, acutely demonstrate the global scale of the fraud problem that faces assorted jurisdictions in different parts of the world:
'Trump Organisation companies are found guilty of tax fraud.'
'Germany's biggest fraud case gets underway in a new, bomb-proof court.'
'Argentina's vice-president Cristina Fernandez de Kirchner jailed over $1 billion fraud.'
Unfortunately, the UK fares no better in the fight against fraud: it is just as much at risk as other major countries to the criminal intent of fraudsters, big and small. However, more can and should be done by the UK authorities, according to a recent report from the House of Lords, which concludes that the UK's battle against fraud is "under-resourced, under-prioritised, and its impact is widely under-estimated." The report, entitled "Fighting Fraud: Breaking the Chain", was published last month by The Fraud Act 2006 and Digital Fraud Committee.
Putting UK fraud into context, the Chair of the Committee, Baroness Morgan of Cotes, states in the report: "Successive governments have failed to tackle fraud with the priority it deserves. If citizens were being routinely mugged and having millions of pounds stolen from their wallets in broad daylight, every organisation involved in allowing this to happen would have no choice but to deal with it swiftly, and the perpetrators would be brought to justice in court. Because most fraud is now happening online and often involves social engineering of the victim, the exponential growth in fraud and scams has been invisible and fraudsters face little risk of being caught. This has to stop."
In terms of numbers, the scale is remarkable. Of all crimes committed in the UK, fraud is by far the most commonly experienced: regardless of their age or background, any individual aged 16 or over is more likely to be a victim than any other crime – and the problem is only getting worse. According to the Office of National Statistics, fraud increased by 25% in the year to March 2022 compared to the same period in 2020, and now accounts for 41% of all registered crimes against individuals in England and Wales.
Tasked with pursuing serious and organised fraudsters, and making individuals and businesses more resilient to fraud, the National Crime Agency (NCA) summarises the effects: "The impact of fraud and related offences such as market abuse and counterfeiting, can be devastating, ranging from unaffordable personal losses suffered by vulnerable victims to impacting the ability of organisations to stay in business."
Fraud against individuals is "typically targeted at elderly and other vulnerable people, for whom the consequences can often be devastating – psychologically as well as financially." In the NCA's most recent report, the 2017 Annual Fraud Indicator, the total annual cost of fraud in the UK was estimated to be c. £190 billion.
In uncompromising language, the House of Lords report also delivers a robust conclusion in its key findings and recommendations:
"If this were any other type of crime, we would deal with it swiftly and the perpetrators would be brought to justice. Because most fraud happens online, it remains invisible and fraudsters walk away without fear of repercussions. The Government must act. Creating a Cabinet sub-committee would send a message to criminals that it takes fraud seriously. Law enforcement must prioritise fraud and we must slow down payments to give banks more time to analyse suspicious transactions. But payments are the last link in the fraud chain. Until all fraud-enabling industries including tech and telecoms companies fear significant financial, legal and reputational risk through new corporate criminal offences, we will never break the chain."
The report makes a variety of recommendations to alleviate the problem of fraud and to mitigate the risks that it poses to millions of vulnerable people.
Its first recommendation is that a new cabinet-level subcommittee be established in order to tackle fraud, which should be chaired by the Security Minister. It goes on to suggest that recent events and circumstances have created new and potentially lucrative opportunities for fraudsters: most notably, digital technology and the COVID-19 pandemic – both of which have enabled people to move much of their day-to day financial lives online.
However, not enough is being done by those who are responsible for new technologies to prevent exploitation by bad actors. Common examples include:
Phishing and smishing – telecoms companies need to take swifter and firmer action in order to reduce the quantity of fraudulent communications that is slipping through the net. Ofcom's powers and accountability should increase accordingly.
Online dating/romance fraud – Identity verification is a crucial first step in stamping out the pernicious problem of romance fraudsters.
Online advertising – Regulations need to go further than the current scope of the Online Safety Bill and Online Advertising Programme and ensure that the full suite of tools is used to tackle fraudulent ads on online platforms.
The report concludes that the sustained under-resourcing of UK law enforcement over the past decade now means that many fraudsters will never face justice. It further notes that the criminal justice system has also failed to keep pace with the impact of the threat of fraud, which makes the UK a "lucrative market" for organised international criminals to exploit their victims.
Other notable recommendations include:
Fraud should be written into the Strategic Policing Requirement, which determines the national threats that the police must address.
There should be a new corporate criminal offence of 'failure to prevent fraud', which would apply across all sectors. This should be accompanied by significant financial penalties in order to try and change company behaviour.
The Government should launch a centrally funded consumer awareness campaign in partnership with industry, which would raise national awareness about digital fraud.
To try and prevent fraudsters from cashing out stolen funds, a delay should be introduced for certain high-risk banking payments that would last no more than several hours.
Six distinct steps need to be taken in order to break the fraud chain.
 The advanced development of its payments infrastructure explains why the UK has become a global centre for fraud. In certain circumstances, the speed with which payments can be made must be delayed, which will give banks more time to review risk signals and contact the customer about proposed payments. To achieve this, the Payment Systems Regulator should consult on implementing appropriate measures.
 Fraud should be moved to its rightful place as a top law enforcement priority by including it within the Strategic Policing Requirement.
 There are multiple acronyms and an alphabet soup of departments, taskforces and Ministers who have responsibility for fraud. This needs to be simplified by establishing a cabinet sub-committee which has a clear mandate to tackle fraud and should be chaired by, and be accountable to, the Security Minister.
 For far too long, several sectors in the UK fraud chain have failed to prevent rampant levels of fraud. To address this, the Government must introduce a new corporate criminal offence of 'failure to prevent fraud' across all sectors.
 The Online Safety Bill, published in March 2022, contains a range of important measures: to prevent fraudulent content and scam advertising from appearing online, and to hold tech companies accountable when they fail to do so. The Bill must now be brought forward as a matter of urgency.
 Clear advice needs to be created for consumers that helps them to prevent fraud and to report it should they become a victim. A single, centrally funded consumer awareness campaign should be introduced and overseen by the Government in partnership with industry.
Given that they are perceived as doing far too little to combat fraud, there can be little doubt that the Report puts the telecoms, financial services and 'big tech' sectors directly in its crosshairs.  In response, two pieces of draft legislation, the Online Safety bill and the Economic Crime bill which are currently going through the parliamentary process, serve as testament to the Government's commitment to address this multi-faceted problem with pragmatic solutions.
Notably, the recent amendments that were tabled to the Economic Crime Bill further proposed the incorporation of a 'failure to prevent economic crime' corporate offence. When combined with the Report's recommendation to introduce a failure to prevent fraud offence, this suggests that the introduction of these offences is inevitable as a practical, relatively easy means of applying pressure to change corporate behaviour.
To put this in context, it is worth considering the breakdown of the £190 billion annual cost of fraud to the UK economy estimated by the NCA's 2017 report: the public sector loses £40+ billion, individuals £7 billion, and the private sector £140+ billion. For each of the categories affected by fraud, the impact of these developments to the UK economy can only be positive, and timely.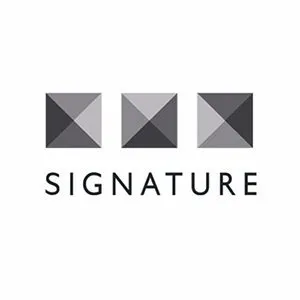 SignatureLitigation
@SignatureLitLLP
All news