Partner Paul Brehony and Counsel Kate Gee discuss the impact of the proposed ESG revisions to the UK Corporate Governance Code
Paul and Kate's article was published in the FT's Sustainable Views on 10 July 2023, and can be found here.
Environmental, social and governance factors are essential strategic considerations for companies everywhere, with investors and regulators wanting ever more information about corporate sustainability actions. Many sustainability-related plans, policies and strategies are, however, based on company assumptions and outdated business models. The EU is already moving ahead with plans to tighten up ESG reporting and the UK is now working to catch up.
The consultation on the UK Financial Reporting Council's corporate governance code is the latest step in the government's plan, initiated in 2021, to "restore faith in audit and corporate governance". Increasing the integration of ESG matters and culture in company strategies and emphasising the responsibilities of the board and audit committee for reporting on sustainability and ESG are some of the principal changes proposed to the code.
ESG obligations are, indeed, woven throughout the code, emphasising the government's expectation that businesses make ESG a central pillar in their policies, and do not see it as an afterthought or a second tier consideration. We welcome this shift in thinking, which reflects global trends.
Investors and customers increasingly want businesses to take ESG responsibilities seriously and may take their custom elsewhere if they feel their concerns are being ignored. And, as the climate crisis worsens, governments around the world are moving from voluntary to mandatory ESG regimes.
Section 1 of the code concerns board leaderships and company purpose, and intends to ensure companies report more accurately and meet stakeholder expectations — the focus is on outcomes not intentions. The proposed new format of Principle D states: "When reporting on its governance activity, the board should focus on outcomes in order to demonstrate the impact of governance practices and how the code has been applied. Where the board reports on departures from the code's provisions, it should provide a clear explanation."
Meanwhile, provisions 1 and 2 of Section 1 have been updated to emphasise environmental and social matters, including "climate ambitions and transition planning", and to encourage reporting on how effectively "the desired culture has been embedded" — targeting greenwashing and inflated or inaccurately reported ESG credentials.
Properly implemented, with sophisticated and co-ordinated reporting processes, these changes should give investors greater assurances about companies' sustainability claims, and drive demand for investments in companies and products with strong ESG credentials.
Section 4 deals with audit, risk and internal control. Dedicated sustainability committees were considered but rejected. Instead, proposed revisions to provisions 26 and 27 give the audit committee responsibility for "monitoring the integrity of narrative reporting, including sustainability matters, and reviewing any significant reporting judgments" — applicable when describing work in this area in annual reports.
Further, the revisions propose that annual reports include, "where commissioned by the board, the assurance of environmental, social and governance metrics and other sustainability matters". This call again reflects the need for boards and audit committees to have greater responsibility for sustainability and ESG reporting.
Given the widespread use of global ESG reporting standards like the Global Reporting Initiative and the Sustainability Accounting Standards Board, it seems likely that the adoption of globally accepted metrics will be central to the FRC's thinking.
To meet the demands of such metrics, companies will need to adopt more sophisticated reporting processes, with a view to identifying and demonstrating meaningful connections between, for example, financial performance and sustainability — and providing evidence-based analysis of the outcomes.
Proposed revisions to the remuneration section of the code suggest companies consider how their strategy, and its delivery and effectiveness, can impact reward packages: "Remuneration outcomes should be clearly aligned to company performance, purpose and values, and the successful delivery of the company's long-term strategy including environmental, social and governance objectives."
The revisions will require companies to make disclosures in their annual reports concerning their approach to investment in their workforce and reward packages.
In true post-Brexit framing, the initial intention was "to refine the UK's audit and corporate governance framework, seizing the opportunities of the UK's departure from the EU to shape rules and processes that work for our specific circumstances". Nonetheless, in a positive, if not overdue, development, the proposed amendments reflect the EU's direction of travel.
EU rules — like the Corporate Sustainability Reporting Directive, which came into force in January and brought with it broader and more rigorous ESG reporting and publication requirements — already require large and listed companies to publish regular reports on social and environmental risks, and on how their activities impact people and the environment.
Meanwhile, the "Progress report on greenwashing," published by the European Supervisory Authorities on May 31, included a common definition of greenwashing: "A practice where sustainability-related statements, declarations, actions or communications do not clearly and fairly reflect the underlying sustainability profile of an entity, a financial product, or financial services. This practice may be misleading to consumers, investors or other market participants."
This definition doubtless leaves the door open for a broad spectrum of potential ESG-related claims in the EU, but likewise reminds companies that ESG statements made anywhere in their marketing materials, reporting and disclosures can carry the risk of greenwashing.
The UK consultation rightly recognises the rapidly growing importance and significance of ESG and sustainability for businesses. Coupled with a greater focus on ESG across the continent, scrutiny of ESG and sustainability statements will increase and companies may find themselves — whether for political, environmental, economic or other reasons — targeted by claimants wishing to seek damages, exert pressure or force change. We can expect ESG-related disputes to flow in this changing regulatory environment.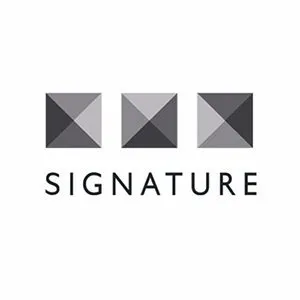 SignatureLitigation
@SignatureLitLLP
All news