Partner Paul Brehony comments on the government publishing its response to the consultation on 'The Future of Insolvency Regulation' in CDR News.
Paul's comments were published in CDR News, 12 September 2023, and can be found here. 
Dispute-resolution lawyers who have been keenly awaiting the UK government's plans to revamp the insolvency sector's regulatory framework will have to wait no longer after today's (12 September) announcement of a major shake-up which, the government claims, will "modernise the framework, increase transparency, and bolster confidence in regulation". A key aspect of this reform is the introduction of new regulations that mandate firms offering insolvency services to be regulated, similar to other regulated sectors such as audit and legal services. At present, only individual insolvency practitioners (IPs) are regulated, which means their firms cannot be held accountable for failures.
Commenting on the government's response to the consultation, Paul Brehony, a partner at Signature Litigation said:
"Generally fairly well received, but it is interesting to note that one of HMG's central objectives– namely streamlining the existing, rather sprawling regulatory regime across a number of Regulated Professional bodies into a single statutory regulator has been shelved – at least for now. Apparently around concerns that existing structural conflicts of interest would simply be re-housed in a different equally challenging context. (e.g., a government regulator supervising Carillion). The more micro issue of firm regulation itself proved less controversial – providing there was sufficient flexibility baked in. It envisages that firms would need to meet certain minimum requirements in order to be authorised. For example, requirements as to financial resilience and solvency, holding sufficient insurance, employing and training sufficient qualified and non-qualified staff to effectively administer the number of appointments being taken by practitioners at the firm, and others. Hard to take issue with these criteria.
A point to bear in mind in relation to the consultancy period which the government's response addresses is that its opening in December 2021 coincided (almost exactly) with the end of the final lockdown – and then closed within three months. In the context of insolvency in particular, it is arguable we are looking at the world through a slightly different prism now. Might this have affected responses?  
These changes will take place where Parliamentary time allows – as we have seen from the glacial progress of Audit reform – to the extent primary legislation will be required to roll this out – no one should hold their breath."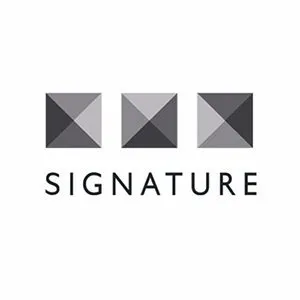 SignatureLitigation
@SignatureLitLLP
All news