Partner Paul Brehony examines the Financial Reporting Council's recent publication of its 'Professional Judgement Framework' following a series of high-profile audit failings, in Accountancy Today.
Paul's article was published on 9 September 2022 in Accountancy Today, and can be found here.
Significant fines on big audit firms have become all too familiar. The latest audit practices to be the subject of such unwanted headlines are Grant Thornton for its audit of Sports Direct and KMPG who recently received a £14.4m fine from the Financial Reporting Council (FRC) for forging documents and misleading the regulator over its audit of Carillion.
According to the FRC, such audit failings often involve the auditor failing to ask the right questions or implement appropriate checks. At the heart of these omissions, they conclude, are poor professional judgement and a sustained lack of professional scepticism ISA (UK) 200 defines professional scepticism as an attitude that includes "a questioning mind, being alert to conditions which may indicate possible misstatement due to error or fraud, and a critical assessment of audit evidence."
Multiple factors may explain why auditors are insufficiently alert or questioning, but the problem is not new. A major FRC audit inspection report published in 2010 criticised the Big Four for lack of professional scepticism and led to new guidelines being introduced.
The FRC is determined to ensure that professional scepticism is 'baked into' firm's auditing modus operandi going forward. As part of this process, the Regulator recently published its 'Professional Judgement Framework'; comprising new comprehensive guidance that helps auditors of every size to improve the exercise of their professional judgement.
The Framework identifies poor professional judgement as a "significant contributor" to most of the big recent audit failings. The FRC's accompanying statement concludes: "Unfortunately the FRC's supervision and enforcement work regularly finds professional judgement has not been exercised effectively and consistently, undermining audit quality and trust in audited accounts."
The Framework guidance later reiterates and reinforces that same point; stating that "Professional scepticism is once again a critical aspect of the appropriate mindset for an auditor to have while marshalling information." The FRC goes further in its year at a glance synopsis, citing a lack of professional scepticism "as the single most important recurring theme in the cases it investigated and prosecuted".
Comprised of four elements, the Framework is sub-divided as follows: 1) an appropriate mindset for auditors exercising professional judgment; 2) a professional judgment process; 3) triggers consultation; and 4) environmental factors impacting professional judgement. For each element, the guidance includes a series of illustrative examples. It is to be hoped that the Framework, structured as it is, will prove to be the practical guidance the profession self-evidently needs when deploying profession scepticism. It may also insulate the Regulator from allegations of applying hindsight when assessing auditors' conduct in when errors are made.
It is hoped also that robust implementation of the guidelines by the auditing profession will serve to strengthen the auditor/client relationship and reassure other key stakeholders with an interest in audit quality, such as audit committee members and institutional investors.
To make the guidance work in practice, auditors would be expected to analyse their own frameworks and systems and enhance or rectify them accordingly. They would then be expected to "comply or explain", as the ICAEW put it.
Although the Framework has been well-received so far by the profession thus far, it is impossible to predict whether it will ultimately help to improve audit standards. Given the growing number of big fines being levied, professional judgement and professional scepticism certainly have a long way to go. To best serve their own interests as well as those of their clients, and to restore their damaged reputations, auditors really should take heed of the new Framework to minimise the likelihood of further failures.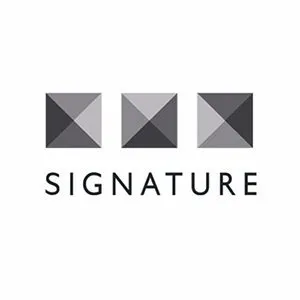 SignatureLitigation
@SignatureLitLLP
All news