Partner Paul Brehony examines the potential effects of the government's delay in implementing reforms to the UK's audit and corporate governance regimes.
Paul's article was published in Accountancy Daily on 10 October 2023, and can be found here.
In his first King's Speech next month, King Charles will outline the government's legislative programme. Widely seen as a final opportunity to set the legislative agenda before the next general election, special attention will be given to what it contains, but the greater concern for some is what it leaves out.
Of particular note is further delay in the much vaunted overhaul of the UK's audit and corporate governance regimes. Despite promises of primary legislation, this has repeatedly failed to materialise and it is again unlikely to appear in next year's legislative agenda.
The Department for Business conceived the overhaul to restore public trust in how big companies are managed and scrutinised. Following high profile corporate collapses and concerns over their audit quality – BHS in 2016 and Carillion in 2017 – the government wants to legislate to ensure that the UK's largest corporate entities are governed responsibly.
Time waits for no man
The proposed reforms have a long history. Originally put forward following the Kingman and Bydon reviews commissioned in 2018, the proposals eventually crystallised meaningfully in a March 2021 policy paper entitled Restoring trust in audit and corporate governance, which proposed strengthening the UK's framework for major companies and how they are audited.
In May 2022, the government issued a response to its consultation paper, Audit regime overhaul to help restore trust in big business, which proposed a new regulator, greater accountability for big business and put forward solutions to address the dominance of the Big 4 audit firms. Specifically, the government announced that The Financial Reporting Council (FRC) would be replaced in April 2024 by a more powerful regulator, the Audit, Reporting and Governance Authority (ARGA). The ARGA was initially conceived by Sir John Kingman, who described the FRC as a "hangover from a different era". Armed with tougher enforcement powers, the ARGA was to be funded by an industry levy.
Building on recommendations of three independent reviews – by Sir John Kingman in 2018, by the Competition and Markets Authority (CMA) in April 2019, and by Sir Donald Brydon in December 2019 – the government's white paper was put to public consultation.
CMA Chairman Andrew Tyrie noted in 2019: "The Government now has three reports to hand. In large part, they come to similar conclusions. Conflicts of interest cannot be allowed to persist; nor can the UK afford to rely on only 4 firms to audit Britain's biggest companies any longer. Early action will require legislation – hence the CMA's proposals."
Market re-alignment
The ARGA will deliver greater accountability for big business and address the Big Four problem. To limit their 'unhealthy dominance', companies will be required to conduct part of their audit with a challenger accounting firm: FTSE 100 and FTSE 250 companies audited by one of the Big Four will have to appoint a smaller firm to work alongside them. Big audit firms will have to keep their audit and non-audit functions operationally separate: the ARGA will enforce a market cap if the situation does not improve.
Another new proposal is a widening of entities captured by the tighter rules applying to public interest entities (PIEs); the largest private companies, AIM-listed companies, and third sector companies with more than 750 employees and annual turnover above £750 million – will fall under the scope of the new regulator; around 600 new companies will be affected.
The ARGA will have greater enforcement powers over PIE company directors to help prevent further sudden corporate collapses, which have had such a damaging impact: 7,000 suppliers and contractors were affected by Carillion's collapse, while more than 11,000 jobs were jeopardised by the demise of BHS.
In its March 2023 report, the FRC noted: "We were disappointed by further delay (in legislation to create the ARGA in 2023) and the need to push back our planning by one year, to 2024." That disappointment was echoed by an FT article on 31 August 2023.
The FT reported that corporate governance and audit reform are facing further delay: "The expected absence of legislation to underpin the overhaul in November's King's Speech, which will set out the government's reform priorities for 2023-24, would mean that the changes are unlikely to be implemented before the next general election." Department for Business officials have privately said that they are not a political priority, according to the FT.
In response, Anne Kiem, Chief Executive of the Chartered Institute of Internal Auditors, wrote: "It would be deeply concerning if the much-needed overhaul of audit and corporate governance regulation were further delayed, following the report that it is to be omitted from the King's Speech. It has now been over five years since the collapse of the construction company Carillion, over four years since Sir John Kingman delivered the final report of the Independent Review into the Financial Reporting Council, over three years since Sir Donald Brydon delivered the final report of the Independent Review into the Quality and Effectiveness of Audit and over two years since the government published the Restoring Trust in Audit and Corporate Governance white paper. So, if not now, when exactly?"
Her question provokes a broader question: is the government serious about restoring public trust in the UK audit sector? Government spokespeople have emphasised that legislation will be introduced when parliamentary time allows.
Michael Izza, CEO of the Institute of Chartered Accountants in England and Wales (ICAEW), noted that we are waiting "for politicians to effectively push whatever button it is they push, and slot it into the timetable. It's just a question of priorities."
The government's key priority is unquestionably the imminent general election. Whatever the outcome, it will probably result in further delay. Far behind in the polls, the Conservatives will try and capitalise on vote-winning policies, rather than corporate governance and audit reform. Widely predicted to be the next administration, the Labour Party has not announced any audit reform plans. Commentators now widely predict that the ARGA will not become operative before 2027.
Flagship reforms – the ARGA, the widening of the PIE regime, and greater audit competition – are time-intensive. Repeated delays will inevitably see momentum lapse. Should legislation fail to materialise, there can only be one conclusion: in the face of electoral priorities, political expediency invariably trumps less eye-catching if overdue regulatory reform.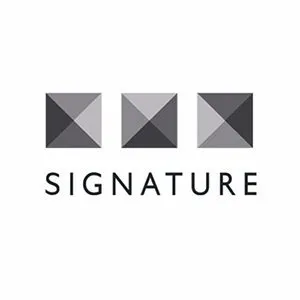 SignatureLitigation
@SignatureLitLLP
All news