Partner Paul Brehony highlights the importance of the Financial Reporting Council's new guidance in light of recent high-profile audit failings, in Accountancy Daily.
Paul's article was published on 20 October 2022 in Accountancy Daily, and can be found here.
Another week, another multi-million-pound penalty imposed on an audit firm. The latest audit firms to be penalised by the Financial Reporting Council (FRC) are Grant Thornton, in relation to its audit of Sports Direct and KPMG's £14.4 million penalty for forging documents and misleading the regulator over its audit of the collapsed outsourcer Carillion.  Other prominent recent examples include PwC's audit of BHS, EY's work for Stagecoach and that of Deloitte in relation to its audit of Autonomy. Earlier this month KPMG was accused of ''terrible'' audit work having allowed US registered Chinese bi-tech company to carry out a £400 million ''brazen'' accounting fraud.
According to the FRC, a constantly recurring finding emerging from their investigative work is poor professional judgement and, in particular, a lack of professional scepticism. In its year at a glance synopsis, the FRC actually cite a lack of professional scepticism "as the single most important recurring theme in the cases it investigated and prosecuted".
In an attempt to address this, earlier this summer the FRC published its "Professional Judgement Framework" comprising (as the name suggests) comprehensive guidance for auditors to help improve how they exercise professional judgement. It is telling that the FRC statement accompanying the Framework concludes "unfortunately the FRCs supervision and enforcement work regularly finds professional judgement as not been exercised effectively and consistently, undermining audit quality and trust in audited accounts."
The guidance goes on to state "professional scepticism is once again a critical aspect of the appropriate mindset for an auditor to have while marshalling information". The guidance comprises four key elements: (i) an appropriate mindset for auditors exercising professional judgement; (ii) a suggested professional judgement process identifying "triggers" in relation to situations which may require professional judgement; (iii) consultation (effective communications while exercising professional judgement); and (iv) environmental factors. The guidance includes a series of illustrative examples to explain the Framework which are helpful in illustrating what framework friendly audit behaviour should look like.
Whilst the Framework is described as "non-prescriptive", the FRC would expect auditors to analyse their own frameworks and systems and enhance or mediate them as appropriate to ensure alignment with the Framework. As they put it, "we do not require firms who already have a professional judgement framework to adopt the FRC's instead. However, we expect those firms to analyse and understand the FRCs Framework and identify and remedy any areas where their own frameworks could be enhanced." The Framework goes on to state that the practitioners who chose not to use or consider this guidance will need to be prepared to explain how they have complied with the relevant engagement standards. According to the ICAEW, this is code for "comply or explain".
Many commentators have correlated regulatory criticism and adverse findings against audit firms and, indeed, individual audit partners as being potential springboards for future claims against auditors, particularly in instances of fraud. There can be little doubt that flaws in the exercise of professional judgement, particularly the exercise of professional scepticism, have been front and centre of significant audit failings and that the FRC considered this recurring theme too much of an issue to ignore.
It is reasonable to infer that claimant lawyers and litigation funders looking to target deep pocketed audit firms in instances of audit failure and fraud are likely to hone in on this issue which has been identified as something of an Achilles heel for the profession at present. Time will tell if the new Framework and this regulatory focus will lead to the more robust application of professional scepticism.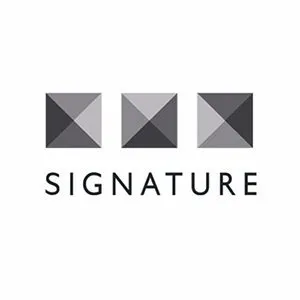 SignatureLitigation
@SignatureLitLLP
All news