Partner Paul Brehony, Senior Associate Olivier Swain and Paralegal Lucas Lima discuss the new Economic Crime Bill and what this means for businesses and for lawyers in Law360.
Paul, Olivier and Lucas' article was originally published in Law360, 3 November 2022, and can be found here. 
The Economic Crime and Corporate Transparency Bill (the Bill), which had its first reading in the House of Commons in September, is a potentially transformative piece of legislation.
When outlining more detailed plans in May, the Department for Business, Energy and Industrial Strategy said that the Bill would allow the government to "crack down on kleptocrats, criminals and terrorists who abuse our open economy". The Bill forms part of the Government's efforts to combat economic crime in parallel with the Economic Crime (Transparency and Enforcement) Act 2022 (ECA), which was enacted in March.  The ECA created a Register of Overseas Entities, which imposes a requirement for overseas entities to identify and register their beneficial owners, expanded the scope of Unexplained Wealth Orders by creating an alternative test for their granting, and created government powers to impose sanctions more quickly.
The Bill goes further, with a broad remit: it reforms aspects of Companies House and the operation of limited partnerships (LPs), creates powers to seize and recover suspected criminal cryptoassets, and strengthens existing anti-money laundering powers.
Companies House
The Bill will require individuals acting as directors, people with significant control, and persons delivering documents to Companies House to verify their identities.  Registers of information about directors, secretaries and people with significant control will be centrally maintained, rather than by companies themselves.  Companies will also be required to have their registered office at a place where they can acknowledge and receive documents, and all companies will be required to file profit and loss accounts.
The Registrar will be entitled to disclose information to public authorities for any purposes connected with the exercise of an authority's functions, which will include law-enforcement agencies.  Companies House will also gain powers to share information and reject documents containing inaccuracies.
These measures are intended to improve the reliability and accuracy of information held at Companies House, and the transparency around companies' ownership and operation.  They are backed by reforms to how Companies House systems operate: they will be modernised and digitised.
Limited partnerships  
The Bill introduces transparency requirements and a verification process for LPs with the aim of identifying their ultimate owners.  Among other measures, the proposed legislation would seek more information about partners at the point of registration; require LPs to maintain a registered office in the UK; require annual confirmations of information about LPs; and impose sanctions for breaches of these requirements.  The reporting arrangements bring LPs into closer alignment with the requirements imposed on limited companies, and the proposed sanctions include de-registration of the LP.  These measures respond to concerns about the lack of transparency around LPs and their operations.
Crypto-assets
The Bill also introduces additional powers to seize and recover cryptoassets, amending the Proceeds of Crime Act 2002 (POCA). These measures are designed to bolster law enforcement agencies' ability to target cryptoassets that are subject to criminal or illicit activity such as fraud, money laundering or ransomware attacks.
The Bill will amend the criminal confiscation powers in Parts 2, 3, 4 of POCA, and the civil recovery powers in Part 5. The amendments will enable law enforcement agencies, such as the National Crime Agency, to seize, freeze and recover cryptoassets that are being used for criminal purposes – and to compel businesses, such as digital currency exchanges, to hand over information related to suspected money laundering and other illicit activity.  The Bill contains specific provisions for recoveries in a civil context which include the freezing of crypto-wallets, powers to recover cryptoassets from third party holders, and the conversion of cryptoassets into cash (or even destruction of cryptoassets) in certain circumstances.
Although this is an indication that the regulation of cryptoassets still sits on the UK government's agenda, this Bill represents only a relatively small step in that direction: notably, it does not bring the crypto sector any further within the FCA's remit. While the proposals are welcome, the UK remains far from achieving a comprehensive regulatory regime in the crypto space, particularly when compared to the EU's new regulatory framework for cryptoassets and cryptoassets service providers.
Anti-money laundering powers
In an attempt to support the UK's beleaguered Serious Fraud Office (SFO), the Bill extends the agency's pre-investigation powers under Section 2A of the Criminal Justice Act 1987.  Those powers allow it to compel individuals or companies to provide information in pre-investigation stages.  The pre-investigation powers will now apply all cases falling under the SFO's remit. (Currently, under Section 2A, the SFO can only use its investigative powers before a formal investigation is opened in cases of international bribery and corruption.)
The Bill will allow businesses to share information directly with other businesses in order to tackle economic crime in certain circumstances. The provisions include a disapplication of civil liability for breaches of confidentiality by firms that share information for the purpose of combatting economic crime.  The Bill removes the need for a Suspicious Activity Report to be submitted before the NCA's Financial Intelligence Unit can obtain information from businesses.
On the other hand, the Bill also introduces certain exemptions from principal money laundering offences, reducing reporting requirements for businesses conducting transactions on behalf of customers.
Measures affecting the legal profession
The legal profession may also be impacted by the Bill, which proposes removing the £25,000 statutory cap on Solicitors Regulation Authority (SRA) fines for regulatory breaches relating to economic crime. This would enable the SRA to impose fines greater than £25,000 without having to refer to the Solicitors Disciplinary Tribunal (SDT), as is currently required. The Bill further proposes amending Section 1 of the Legal Services Act 2007 to add "promoting the prevention and detection of economic crime" as a further objective for regulating the legal profession.
Our comments
So, what do the Bill's provisions mean for business and for lawyers? There is little doubt that the new Companies House policies will improve transparency and limit businesses' privacy and confidentiality rights.
Steps that businesses may need to take in response include: reviewing their records at Companies House and remedying any inaccuracies; updating their processes to ensure compliance when making Companies House filings; considering their current and/or implementing new economic crime information-sharing processes; and reviewing their use of LPs, in particular whether they comply with the new UK-connection requirement.
Questions arise about the impact of proposed powers to share information about business widely among government authorities. How, for example, will Companies House's new expanded verification, investigation and information-sharing powers interplay with legitimate privacy and confidentiality concerns?
On the issue of fines, the Law Society has already criticised the proposed removal of the statutory cap on fines, while the Bar Council has questioned the addition of a new anti-economic crime objective for regulators of the legal profession.
It remains to be seen how effective the removal of the statutory cap might be in preventing economic crime-related breaches and whether it would result in the SRA resolving cases that would be more appropriately dealt with by the SDT. Similarly, the Bar Council has suggested that the new regulatory objective may well increase costs for legal professionals and questioned whether this is compatible with lawyers' other duties to their clients.
Equally, there is a fundamental question about how far lawyers should bear responsibility for preventing economic crime to the extent proposed by the Bill, and whether this falls outside of the scope of a legal professional's responsibilities.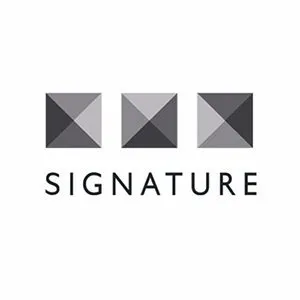 SignatureLitigation
@SignatureLitLLP
All news