Associate Paul Grant analyses the Wahaca v QIC Europe Ltd case over COVID-19 business interruption losses in Intelligent Insurer.
Paul's article was published in Intelligent Insurer, 23 June 2023, and can be found here. 
Mexican-style restaurant chain Wahaca has commenced proceedings against its insurer for allegedly failing to pay out for losses incurred when it was forced to temporarily close tis restaurants during the COVID-19 pandemic.
Wahaca joins a list of other businesses seeking pay-outs from insurers, including Pizza Express, which recently had its hopes of securing a £260 million pay-out dashed by the High Court in a judgment which could have significant consequences for UK insurers and claimants alike.
Policyholders backed by Supreme Court in 2021 business interruption test case
The claims by Wahaca and Pizza Express follow the landmark 2021 UK Supreme Court decision which held that insurers must pay out to hundreds of thousands of companies forced to close during the first pandemic lockdown (see Financial Conduct Authority v Arch Insurance (UK) Ltd [2021] UKSC 1).
The Financial Conduct Authority's (FCA) High Court test case, and subsequent appeals, sought legal clarity on the meaning and effect of certain business interruption insurance policy wordings. The aim of the test case was to resolve contractual uncertainty around the validity of many BI insurance claims related to the COVID-19 pandemic.
The Supreme Court confirmed the correct interpretation of a variety of different standard business interruption insurance policy wordings in order to clarify whether they provided cover in principle for COVID-19 related losses. The practical effect of that analysis was that all of the insuring clauses put before the Supreme Court for consideration (including in relation to disease and prevention of access clauses) would provide such cover.
Pizza Express v Liberty
This latest coronavirus Business Interruption Insurance judgment to be handed down in the English courts dealt with aggregation of losses. The claim was pursued by Pizza Express, whose restaurants were all subject to lockdown restrictions in 2020 intended to hamper the spread of the COVID-19 virus (see Pizza Express Group Limited and others v (1) Liberty Mutual Insurance Europe SE (2) XL Insurance Company SE [2023] EWHC 1269 (Comm)).
Pizza Express was insured under a policy issued by Liberty Mutual Insurance and XL Insurance, the speciality risk division on AXA, using the Aon Trio wording; a standard policy wording developed by global broker Aon and used by insurers across the market.
In early 2020 Pizza Express operated some 475 restaurants in England, Scotland, Wales, Northern Ireland, the Republic of Ireland and Jersey. Pizza Express claimed for business interruption losses suffered between March and November 2020 as a result of closures or restrictions on the use of its restaurants, caused by measures introduced in response to the COVID-19 pandemic by the governments in each of the territories in which the restaurants were situated. Pizza Express's principal claims were made under two extensions in the Business Interruption section of the standard Aon Trio policy wording. Broadly speaking, these extensions extend cover beyond what might be regarded as the ordinary type of business interruption loss which arises when there is covered physical damage to a policyholder's premises.
The question before the Court was not one of coverage per se but whether, if coverage could be established, the relevant £250,000 sub-limit in the Policy applied in the aggregate to all Pizza Express's losses arising from one source or original cause. Pizza Express maintained that the relevant sub-limits in its policy did not restrict insurance claims to "any one occurrence". The insurers, as detailed by Mr Justice Jacobs in his judgment, contended that Pizza Express's business interruption losses flowing from the Covid-19 pandemic "if covered at all, would constitute one or at most three occurrences, giving rise to a maximum indemnity (prior to application of the policy excess) of either GBP 250,000 (for one occurrence) or GBP 750,000 (for three occurrences)".
The High Court ruled that the restaurant chain had wrongly interpreted liability limits in its policy and sided with its insurers' interpretation of how much Pizza Express could claim under its policy wording Liberty had denied insurance coverage under both the 'at the premises' disease and 'prevention of access' BI extensions, arguing (among other things) that the cover provided by the extensions is "localised cover" which does not respond to business interruption losses caused by central government action taken in response to a nationwide public health emergency.
The policy schedule further stated that 'all Limits of Liability apply any one Occurrence', while Occurrence was defined in the Policy as 'any one loss or series of losses arising out of and directly resulting from one source or original cause'. The Insurer, Liberty, successfully argued that in the absence of any words to the contrary, the sub-limit of liability was a 'Limit of Liability' that applied 'per Occurrence', meaning that Pizza Express's losses were to be aggregated and that any indemnity due to Pizza Express would accordingly be limited to £250,000.
The judge did not consider that Pizza Express's appeal had any real prospects of success, and therefore refused it permission to appeal. It is possible that the restaurant chain may yet to seek permission to appeal from the Court of Appeal. 
What does the Pizza Express judgment mean for future claimants?
The Court confirmed that established principles of construction were applicable, i.e., that: (i) the policy must be construed objectively by asking what a reasonable policyholder would have understood the language of the Policy to mean; and (ii) the words must be assessed in the context of the clause in which they appear as well as in the landscape of the document as a whole. Applying those principles, the court found that 'as a matter of ordinary language, a sub-limit is just as much a limit of liability as an aggregate or overall limit'.
The case indicates that coronavirus Business Interruption Insurance claims pursued under similarly-worded policies are likely to be subject to relatively broad aggregation by reference to one 'source or original cause', which will limit the amount recoverable, particularly in the case of policyholders with multiple insured premises.
However, the Pizza Express ruling turned on a narrow point of construction that was entirely specific to the policy wording in question, and the judge's decision was influenced not just by the content of the standard policy wording, but by the structure and formatting of the policy schedule, which may vary considerably between policyholders and insurers.
However, for policyholders insured under other policy wordings, the judgment may have limited relevance. Going forward, the court is likely to consider matters on a case-specific basis. 
The claim by Wahaca
Oaxaca Ltd, which trades as Wahaca, said in a High Court claim on 24 May 2023 (which has since been made public) that its insurer, QIC Europe Ltd, has refused to provide cover for the losses that came after the UK Government ordered businesses to shut in 2020. QIC Europe had agreed to insure Wahaca between October 2019 and October 2020, the claim says. This protection included cover for interference caused by a police authority or government, among other items.
In similar fashion to Pizza Express, Wahaca claims that the government orders – including enforced closures and stay-at-home orders – warranted indemnity from QIC. It is pleaded that Wahaca is entitled to an indemnity with a limit of £1,000,000 with an indemnity period of 18 months "in respect of each prevention and/or the hindrance of the use of each of the said premises", but that the insurer has refused to provide the indemnity to which the claimant is entitled or engage in any discussions as to its quantum and has wrongfully rejected Wahaca's claims.
Wahaca added that the failure by QIC Europe to pay out such sums also entitles it to damages.
What comes next?
Two additional preliminary issue hearings have been ordered to take place to determine coverage and causation in relation to the 'at the premises' disease clause and the prevention of access clause in the Aon Trio policy alongside other COVID-19 BII cases raising similar issues.
The first clause formed part of a series of test case trials led by London International Exhibition Centre v RSA in April–May 2023, in respect of which the judgment is awaited.
The second clause will be tested in a second set of test case trials in October 2023.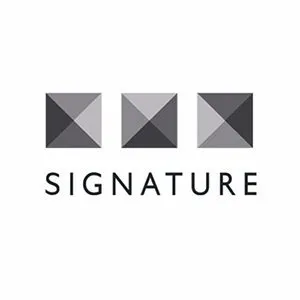 SignatureLitigation
@SignatureLitLLP
All news