"Elliott Phillips is an accomplished litigator, highly experienced, obviously knows his stuff and great to have on your side.'"
The Legal 500 UK 2023
"Elliott Phillips has acted in some of the highest profile cases in Gibraltar over the years and is a heavyweight in dispute resolution there. I have worked with him in a number of commercial cases over the years and he has always steered clients to the best outcome for them […]
The Legal 500 UK 2023
"Elliott Phillips, with his vast knowledge and experience across an array of different areas, is the stand-out practitioner in a hugely talented team."
The Legal 500 UK 2023
"Elliott Phillips is always very responsive, helpful, efficient and personable."
The Legal 500 UK 2023
"He is extremely well connected and charismatic." 
Chambers Global 2022
"There is no background noise; he quickly gets to the core issues of what the dispute is about."
Chambers Global 2022
"An accomplished litigator, highly experienced, knowledgeable and great to have on your side."
The Legal 500 EMEA 2021
"Elliott Phillips leads the team [in Gibraltar] and handles a range of disputes including those relating to asset tracing and civil fraud."
The Legal 500 EMEA 2021
"Interviewees report that his "strengths lie in being proactive and always on the ball.""
Chambers Europe 2021
Elliott Phillips is "an impressive individual who is extremely capable."
Chambers Europe 2020
"Elliott Phillips, who is a specialist in international trusts and estates disputes, is the main contact."
The Legal 500 EMEA 2020
Biography
Elliott qualified as a barrister in England and Gibraltar in 2002.  Elliott is an internationally recognised barrister and specialises in offshore contentious trusts, estates and private wealth disputes.
His practice also includes commercial litigation, civil fraud, asset tracing, insolvency and shareholder disputes. Uniquely, Elliott is also able to accept instructions to appear before all Courts in England and Wales. Elliott is the founding partner of Signature Litigation LLP's practice on the Rock.
Primarily based in Gibraltar, Elliott is regularly instructed by leading international firms in which Gibraltar proceedings are issued or where there is a strong Gibraltar connection to the litigation. Elliott has considerable experience in the area of contentious trusts and appears regularly before the Chancery Jurisdiction of the Supreme Court of Gibraltar, the Court of Appeal and the Privy Council on matters relating to the administration of trusts. Elliott's cases involve removal of trustees, protectors and executors, challenging trustees' decisions, breach of trust, advising trustees and beneficiaries on freezing orders, in both domestic and in support of foreign proceedings, as well as advising on trusts in the divorce context.
One of Elliott's most recent cases includes securing a victory in the Court of Appeal for Gibraltar in GibFibre v Gibraltar Regulatory Authority [2019] GibLR  (currently on appeal to the Judicial Committee of Privy Council).
Elliott is recognised as a Band 2 individual in both Chambers Global and Chambers Europe for General Business Law: Dispute Resolution — Gibraltar. Chambers Global describes Elliott as "an impressive individual who is extremely capable and sources note he is a very strong litigator". A client also notes Elliott "gets straight to the point" with another noting "there is no background noise; he quickly gets to the core issues of what the dispute is about."  The Legal 500 EMEA Guide recognises Elliott as a 'Recommended Lawyer' for dispute resolution in Gibraltar, and notes he "is a specialist in international trusts and estates disputes." A referee in the 2021 Guide praises Elliott as "an accomplished litigator, highly experienced, knowledgeable and great to have on your side." A commentator in the 2022 Guide notes Elliott "has acted in some of the highest profile cases in Gibraltar over the years and is a heavyweight in dispute resolution", and that he is "the stand-out practitioner in a hugely talented team."
Elliott is also recognised in Legal Week's Private Client Global Elite, a directory of the world's elite lawyers advising UHNW clients. He is also a regular speaker at high profile private client conferences, contributing to discussions centring on UHNW private wealth disputes.
In 2015, Elliott was duly elected as a Member of Parliament in Gibraltar  and served as the Shadow Minister for Justice between November 2015 and November 2017 and as HM Leader of the Opposition from 4 December 2017 to 19 October 2019.  Elliott was re-elected in 2019 for a further four years and currently serves as Shadow Minister for Health and the Environment.
Experience
Instructed by a litigation funder in relation to a claim by a multinational energy corporation arising out of a multi-billion dollar Latin American oil litigation matter.
Advised and led a Gibraltar based team regarding an insurance company's multi-million pound collapse.
Advised and led a Gibraltar based team in relation to the collapse of an insurance company and subsequent losses of tens of millions.
Acted as lead counsel for the Financial Services Commission in a case regarding one of the first instances whereby a regulated Fund was placed under Administration under the Financial Services (Collective Investment Schemes) Act 2005.
Advised and instructed a Swiss Bank in constructive trust claims by a US trustee in relation to a long-running litigation matter.
Acted as lead Gibraltar Counsel in a high-profile litigation matter requiring enforcement of a foreign judgement.
Acted for a Georgian family in a multi-billion dollar trust dispute.
Represented the family of a late international businessman in relation to a multi-million pound fraud litigation.
Acted for professional trustees in an application by a party to English matrimonial proceedings and beneficiary seeking the variation of a Gibraltar Asset Protection Trust multi-million pound dispute.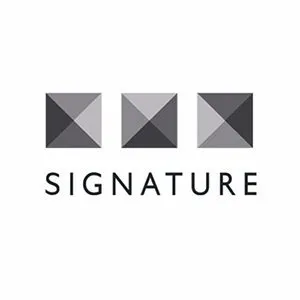 SignatureLitigation
@SignatureLitLLP
All news