"Kate is a great litigator. She is hard-working, dedicated to her clients and able to bring good commercial judgement to bear on her cases."
Chambers UK 2023
"Kate is great at driving a matter forward and building a team. She is really smart with a huge amount of energy and expertise."
Chambers UK 2023
"Kate has notable experience in civil fraud work. She regularly advises clients on litigation and asset tracing relating to alleged fraud."
Chambers UK 2023
"Kate Gee: a partner in counsel's clothing, with real depth of experience in civil fraud matters, including cryptocurrencies."
The Legal 500 UK 2023
Biography
Kate has more than twelve years' experience acting in complex, high value, cross border disputes, including civil fraud and asset tracing claims, general commercial litigation and banking litigation.
Kate has advised on all stages of litigation, from pre-action through to fully contested trials and enforcement matters. She also has experience of a wide range of interim applications, including applications for summary judgment, stays and adjournments, specific and third-party disclosure, security for costs, freezing injunctions, committal for contempt of court and applications for cross-examination on evidence. Kate has a special interest in digital assets and tech disputes, and regularly publishes articles on and speaks about these topics.
Kate is ranked in the Chambers UK 2023 guide for Civil Fraud and is commended by sources as being "great at driving a matter forward and building a team. She is really smart with a huge amount of energy and expertise". Another commentator notes that "Kate is a great litigator. She is hard-working, dedicated to her clients and able to bring good commercial judgement to bear on her cases." Previous guides have described her as having "notable experience in civil fraud work" and commended her for having "a real commercial handle on things and is completely unflappable". Kate is also recognised as a 'Recommended Lawyer' in The Legal 500 UK 2023 Guide, with sources describing her as having "real depth of experience in civil fraud matters, including cryptocurrencies."
In 2018, Kate co-founded ACROSS Fraud, a network for fraud lawyers in London and worldwide and in 2014 she was identified as a 'Rising Star' for Commercial Litigation by Thomson Reuters' Super Lawyers. Kate is a member of the Fraud Lawyers' Association, the International Association of Young Lawyers and the ThoughtLeaders4FIRE community.
Kate trained and qualified at Allen & Overy and completed a client secondment to the litigation team at Barclays Bank. Kate obtained her Higher Rights of Audience (Civil Advocacy) in 2010.
Experience
Acted for four defendant banks in an €800m claim in the English Commercial Court which alleged EURIBOR manipulation in relation to swaps between the claimant and the banks. The swaps were entered into in connection with a loan to the claimant to finance the purchase of an entity's global headquarters [Marme Inversiones v Natwest Markets plc & Others ([2019] EWHC 366 (Comm))].
Represented a major international hedge fund in civil and criminal proceedings, a judicial review, and two Court of Appeal hearings, all in relation to the theft of highly valuable confidential information and trading algorithms by a former employee. Proceedings were brought (i) in the High Courts in England and Hong Kong for damages and injunctive relief, (ii) by way of a private prosecution in England against the Defendant, and (ii) for contempt of court In England, which resulted in a further term of imprisonment for the Defendant [Corbiere Limited and others -v- Ke Xu Claim No. HC-2014-001924].
Acted for Cellcom Telecommunications Limited in Lonestar Communications v Kaye and Ors, one of The Lawyer's Top Cases of 2022. In this dispute, Liberian telecoms company Lonestar claims it fell victim to a number of cyber attacks and as a result, suffered damages, causing a drop in the business value and a loss of profits. The case includes claims of conspiracy and unlawful interference.
Successfully enforced an arbitral award against the assets of an Israeli businessman. The process included obtaining orders for asset disclosure and obtaining and continuing a Worldwide Freezing Order.
Advised an international billionaire in relation to a multinational dispute arising out of an alleged joint venture and including allegations of conspiracy and fraud.
Acted for the Claimant in a USD$300m fraud claim against an international manufacturer's former shareholder and CEO and former CFO.
Acted for the Agent Bank to successfully oppose a Part 8 claim and subsequent appeal brought by a "Class X" noteholder for a declaration that default interest should be included in the calculation of interest on the Class X Notes [Credit Suisse Asset Management LLC v Cornerstone Titan 2006-1 PLC and Ors [2016] EWCA Civ 1293].
Acted for an international bank, defending a claim seeking payment under the terms of an on-demand guarantee where making payment would be contrary to the terms of a PRC court order [Spliethoff's Bevrachtingskantoor BV v Bank of China Ltd [2015] EWHC 999 (Comm)].
Acted for the estate of an Iraqi businessman being sued in the High Court in fraud proceedings in respect of a multibillion-pound telecoms venture in Iraq, involving allegations of a breach of fiduciary duty and misrepresentation [Merchantbridge & Co Ltd and others -v- The Estate of Basil Al- Rahim and others (Cayman Islands)].
Advised a number of tech start-ups in relation to various legal issues arising out of investor disputes, legal technology, market innovation and litigation and other legal risk.
Represented several banks in shipping disputes relating to a counterparty's fraudulent misdirection of payments. These are arbitrations brought within the LMAA rules.
Advised two former directors of a UK company in respect of an alleged multimillion-pound fraud relating to a multinational oil and gas company.
Advised on a number of post-takeover litigation and contentious regulatory matters for a global inter-dealer broker.
Publications
Crypto regulation: what next? – FTAdviser – 20 September 2023
New Act sets groundwork for crypto regulation – CDR News – 4 September 2023
Boards Need to Increase ESG Activity, Scrutiny – Nasdaq – 22 August 2023
With greenwashing lawsuits proliferating, boards need to step up scrutiny of ESG claims – Thomson Reuters' Sustainable Business – 21 August 2023
Crypto assets: English high court sets precedent for cross-border recovery – Solicitors Journal – 10 August 2023
Unsustainably Sustainable: Regulators' 'Greenwashing' crackdown may enhance opportunities in environmental disputes – Litigation Finance Insider – 10 August 2023
UK Supreme Court decision on Quincecare: Banks can breathe a sigh of relief – Thomson Reuters Regulatory Intelligence – 24 July 2023
More ESG integration is needed in UK corporate governance – The FT's Sustainable Views – 10 July 2023
SEC action against Binance and Coinbase: Will the SEC's crackdown lead to an exodus of crypto exchanges to jurisdictions with more permissive regulatory environments? – IFA Magazine – 5 July 2023
Unsustainably Sustainable: Regulators' 'Greenwashing' crack-down may bring environmental disputes further to the forefront – IFA Magazine – 4 July 2023
Unsustainably Sustainable: Regulators' 'Greenwashing' crack-down may bring environmental disputes further to the forefront – Wealth DFM – 4 July 2023
Can Digital Asset Law Reforms Offer a Competitive Edge to Establish the UK as a Leading Crypto Hub? – The Fintech Times – 1 July 2023
MPs Say Crypto Trading Should Be Treated As Gambling – Law360 – 17 May 2023
Industry Slams Treasury Committee Call to Regulate Unbacked Crypto as Gambling – The Fintech Times – 17 May 2023
Treasury Committee calls for regulation of crypto as gambling – Investment Week – 17 May 2023
The FCA's reforms to the ESG labelling regime: Litigation funders could see a spike in enquiries – Litigation Finance Insider – 25 March 2023
Reforms to the ESG labelling regime may catalyse new claims in the investment fund sector – IFA Magazine – 20 March 2023
Banking mini-crisis sparks first signs of litigation – Commercial Dispute Resolution – 15 March 2023
What advisers should know about FCA rules and ESG disputes – Professional Adviser – 14 March 2023
The FCA's new regime to 'clean up' ESG funds provides the catalyst for new claims from green investors – International Investment – 14 March 2023
Tougher regulation of digital assets – Compliance Monitor – 27 January 2023
Lords report calls for 'failure to prevent fraud' offence – Fraud Intelligence – 17 January 2023
The House of Lords fraud report and the UK's battle against fraud – New Law Journal – 13 January 2023
The biggest UK corporate crime cases of 2022 – Law360 – 14 December 2022
FTX and BlockFi: Will improved regulation and a suite of disputes follow? – Investment Monitor – 2 December 2022
The legal and regulatory implications of FTX's collapse – Thomson Reuters Regulatory Intelligence – 2 December 2022
What does the new Economic Crime Bill hold in store for accountants and company directors? – Accountancy Daily – 28 November 2022
Economic Crime Bill may have some unpredictable implications for insurers – Insurance Day – 9 November 2022
UK Financial Conduct Authority issues warning against crypto exchange FTX – Thomson Reuters Regulatory Intelligence – 5 October 2022
UK watchdog warns consumers of dealings with FTX – Finextra – 21 September 2022
FCA warns crypto unicorn FTX is not authorised to operate in UK – UK Technology News – 20 September 2022
CMA Fashion Industry Probe Is A Greenwashing Warning – Law360 – 7 September 2022
Greenwashing Draws Scrutiny From Gov't And Litigators Alike – Law360 – 26 August 2022
Landmark Crypto Judgment: Service by NFTs, Disclosure Orders Against Crypto Exchanges, and Potential Constructive Trustee Liability – Crypto News – 21 August 2022
Watchdog to test green fashion claims – The Times – 30 July 2022
Asos, Boohoo and Asda accused of misleading customers over green credentials – The Metro – 29 July 2022
CMA to examine fashion brands' green claims – The Times – 29 July
Asos, Boohoo and George at Asda subject to greenwashing probe by regulators – Yahoo News – 29 July 2022
Asos, Boohoo and George at Asda subject to greenwashing probe by regulators – Evening Standard – 29 July 2022
Asos, Boohoo and George at Asda subject to greenwashing probe by regulators – Daily Mail – 29 July 2022
UK Court Tears Down Legal Hurdle By OKing NFT Service – Law360 – 19 July 2022
Developments in Litigation Funding: What happens next? – Litigation Finance Insider – 13 July 2022
Court grants service by blockchain – New Law Journal – 13 July 2022
UK High Court allows service of legal documents by NFT in ground breaking new order – Legal IT Insider – 12 July 2022
United Kingdom Court Considers NFT a Property – Coincu – 8 May 2022
The ESG Phenomenon: UK Watchdog Reportedly Frowns On HSBC – WealthBriefing – 6 May 2022
FSB: is crypto a threat to global financial stability? – Global Risk Regulator – 5 May 2022
Boss Beauties NFTs Characterised as Property in "Landmark" Lawsuit – Crypto Compass – 2 May 2022
NFTs Characterised as Property in "Landmark" Boss Beauties Lawsuit – The Fashion Law – 1 May 2022
NFTs Recognised as Property in the UK Following OpenSea Case – ArtNews – 29 April 2022
What lurks beneath the surface of barclays' dark pool? – Financier Worldwide – 28 April 2022
Leaked ASA report: Regulator to order HSBC to end greenwashing and stop misleading UK customers – City A.M. – 29 April 2022
Company directorship: corporate criminal risks – Accountancy Daily – 26 April 2022
Quincecare unchained: a wider duty for banks? – Compliance Monitor – 25 April 2022
Looking ahead to crypto litigation – Compliance Monitor – 6 April 2022
Quincecare quarrel: How interpretations of a historic duty may transform the landscape of banking fraud claims – Thomson Reuters Regulatory Intelligence – 1 April 2022
Company directorships: ESG and the risks of private actions – Accountancy Daily – 28 March 2022
Funding litigation with crypto: Look before you leap – 21 March 2022
A new frontier: ESG-related litigation risk – Insurance Post – 10 March 2022
Company directorships: increased scrutiny and enforcement – Accountancy Daily – 3 March 2022
Crackdown on crypto promotions at home and abroad – Blockchain Tribune – 1 March 2022
Enforcement Proceedings: Keep them Simple – Litigation Finance Insider – 1 March 2022
Keeping up With Crypto – The UK Legal System – The Fintech Times – 4 February 2022
UK legal system risks lagging in technological advances – Global Risk Regulator – 2 February 2022
Crypto regulation: too little, too late? – The FT's Banker – 24 January 2022
Cryptoassets: will the watchdogs bark or bite? – The Law Society Gazette – 21 January 2022
Bumps in road expected as U.K. strives to be climate risk leader – Compliance Week – 20 January 2022
Revealed: The Top 20 Cases of 2022 – The Lawyer – 10 January 2022
Can challenger firms compete for audit share? – Accountancy Daily – 9 December 2021
Signature Litigation LLP: Is 2022 The Year of Crypto-Asset Regulation? – The Fintech Times – 8 December 2021
Will the crypto asset industry be driven underground? Regulatory regimes and risks – Law360 – 12 November 2021
Challenging the 'billion-dollar quartet' – The Law Society Gazette – 1 November 2021
Fraud in a pandemic: the perfect storm? – Accountancy Daily – 18 October 2021
Crypto regulation: where will it lead? – Global Investor – 14 October 2021
Fraud on the rise: a side-effect of the Covid pandemic – Lawyer Monthly – 14 October 2021
Crypto Regulation – Where Will It Lead? – The FinTech Times – 14 October 2021
What the future holds for UK Auditing Reform – Law360 – 17 September 2021
Blockchain bandits – Fraud Intelligence – 21 July 2021
Does the UK need a bespoke financial regulatory regime for cryptocurrencies – Blog – 15 July 2021
Why corporates must beware of using cryptocurrency – Blockchain Tribune – 25 June 2021
Is the FRC on track to become a new, more resilient regulator? – Accountancy Daily – 24 May 2021
Asset Disclosure Can Help Claimants Enforce Judgments – Law360 – 14 May 2021
Will bitcoin's popularity attract fraud? – Lawyer Monthly – 26 March 2021
High Court Ruling Checks Growth Of Bank Protection Duty – Law360 – 24 February 2021
Clarity on Quincecare duty for banks – The Law Society Gazette – 15 February 2021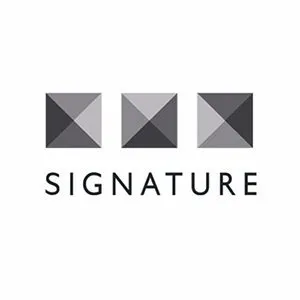 SignatureLitigation
@SignatureLitLLP
All news