"Neil Newing and Pietro Grassi are excellent. Extremely user friendly, fantastic drafting skills, and always have an eye to the bigger strategic picture."
The Legal 500 UK 2024
"Neil Newing is very responsive – excellent arbitration experience, and excellent appreciation of the strengths and weaknesses of cases."
The Legal 500 UK 2023
"Neil Newing is very thoughtful."
The Legal 500 UK 2023
Biography
Neil is an international arbitration lawyer with particular experience in managing high value cross-border disputes, many of which involve multiple parties and multiple jurisdictions. His practice has a particular focus on the energy sector and oil and gas disputes.
Neil has extensive experience in international commercial arbitration, including LCIA, ICC, CIETAC, SIAC, SCC, UNCITRAL, and ad hoc arbitration proceedings under the Arbitration Act 1996, as well as ancillary or enforcement proceedings before the English Courts, claims under investment treaties and cases concerning State entities and state immunity.
Prior to joining Signature Litigation, Neil was a Legal Director at Eversheds Sutherland, where he qualified in 2004. Neil is a fluent French speaker and undertook a series of secondments to Eversheds Sutherland's arbitration and public international law team in Paris.
Neil represents clients across all sectors, but has particular expertise in the energy sector and oil and gas disputes and has acted in matters involving: exploration and production, joint ventures, oilfield services, pipeline transportation, product distribution, advising on available protections under relevant investment treaties and disputes concerning carbon emissions. Neil also has considerable experience in acting for clients involved in corporate/finance disputes (relating to M&A transactions, shareholders' agreements, loans and guarantees), and has acted on a wide range of technology/media/telecoms disputes (including contractual disputes, royalty audits and disputes over rights).
Neil is regarded as a 'Next Generation Partner' in The Legal 500 UK 2024 for international arbitration and banking litigation. He is commended for being "extremely user friendly", having "fantastic drafting skills" and "always hav[ing] an eye to the bigger strategic picture". Previous Guides have described Neil as "a strong lawyer who stands out for the quality and thoroughness of his analysis" and noted for managing "major cross-border disputes". Neil is also described as being "an exceptionally talented lawyer, a strategic thinker and a pleasure to work with. The depth and breadth of his experience in international commercial arbitrations is a huge asset to the firm". He is also ranked in the Who's Who Legal Arbitration Guide as a 'future leader'.
He is co-author of "International Arbitration: A Practical Guide", a leading international arbitration textbook published by Globe Law and Business. Neil is a Member of the Chartered Institute of Arbitrators, the ICC and the LCIA.
Experience
International Arbitration
Acted for an Armenian mining company in four separate LCIA arbitrations in London arising out of a joint venture (and related lending arrangements) with Russian and Cypriot entities.
Acted for a US Investor in relation to a claim under a Bilateral Investment Treaty concerning expropriation of its investment In an Eastern European State.
Acted for a major NOC in a Swiss Rules arbitration arising out of a cooperation agreement concerning upstream and downstream projects in Algeria.
Acted in a joint venture dispute between a consortium of oil companies and an African State in relation to the ownership and operation of a pipeline project.
Acted for a listed aviation company in an ICC arbitration concerning claims arising out of alleged breaches of warranties given on a disposal of part of the client's business.
Acted for a Hong Kong based supplier of consumer goods in DIFC-LCIA arbitration proceedings and parallel English High Court proceedings against a Saudi Arabian purchaser for non-payment of goods received.
Acted for a State in defending multiple arbitration proceedings brought under the auspices of different Bilateral Investment Treaties.
Acted for a multinational mobile telecommunications company in an ICC arbitration arising out of a tender for a mobile license in a Middle Eastern state.
Acted in a complex LCIA arbitration worth over USD 100 million concerning the ownership of property in Moscow and breaches of a shareholders' agreement, and spanning several jurisdictions including Russia, England, Cyprus, Switzerland and the BVI.
Acted in an LCIA arbitration for a Japanese trading house in a dispute concerning the supply of emission credits under the Kyoto Protocol.
Acted for a Middle East drilling contractor in a SIAC arbitration in Singapore concerning a dispute over the hiring or rigs in Iranian waters.
Commercial Litigation
Acted for a UK logistics supplier in a dispute in the Technology and Construction Court in London arising out of an outsourcing project with a global technology company.
Acted for a high net worth individual in successfully resisting a Norwich Pharmacal order in respect of documents and information sought from him concerning alleged financial mismanagement.
Acted for an Irish listed healthcare company in both London seat ICC proceedings and English High Court proceedings against Indian and Singaporean companies and individuals relating to losses arising from breach of warranties on an acquisition, and related issues of conspiracy, deceit and breach of director's duties.
Acted for a composer in an English High Court action against members of a well-known heavy metal band for breach of copyright.
Acted for the estate of a well-known musician in two matters before the High Court and the Court of Appeal, obtaining judgment for breach of performer's rights.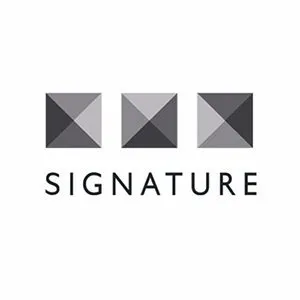 SignatureLitigation
@SignatureLitLLP
All news