"Ritwick Ghosh is always a pleasure to work with and has a lightness of touch even in the heaviest and most stressful of cases."
The Legal 500 UK 2023
Biography
Ritwick is a Counsel specialising in commercial litigation and arbitration.
Ritwick has represented corporates and individuals in various sectors including banking, asset management, insurance, other professional services, energy and logistics. He has also advised governments and other public bodies in commercial matters and in relation to law reform. He has acted for clients in a broad range of contentious situations including court proceedings across a number of jurisdictions, in commercial arbitrations and in response to regulatory enforcement action.
Ritwick is ranked in The Legal 500 UK 2023 Guide for banking litigation. A market source notes he is "always a pleasure to work with and has a lightness of touch even in the heaviest and most stressful of cases".
Prior to joining Signature Litigation, Ritwick was a Senior Associate at Clifford Chance, where he trained and qualified, and also practised at Quinn Emanuel.
Experience
Commercial Litigation
Acting for Bugsby Property LLC, a property developer and sponsor, in the 4 week trial of its c.£300m Commercial Court claim against Legal & General for breach of contract relating to Bugsby's bid for the purchase of Kensington Olympia.
Acting in a £700m claim for breach of a joint venture agreement for the development of technology for electrical vehicles.
Acting for a claimant in a USD$ 1bn dispute arising out of dealings between three prominent Ukrainian businessmen relating to interests in a large industrial concern and other assets. The various claims and cross claims involved allegations of misrepresentation, deceit and conspiracy. This matter was one of The Lawyer's Top 20 Cases of 2019.
Advising a sovereign wealth fund in relation to a dispute with a joint venture partner and associated steps to wind-up an offshore entity on the 'just and equitable' ground.
Acting for the joint liquidators of a financial services firm on its compulsory liquidation, associated disputes and court proceedings.
Acting for a professional services firm in defence of a negligence claim relating to the failure of a bank.
Acting for a leading Swiss private bank in its defence of complex mis-selling claims.
International Arbitration
Advising a sovereign wealth fund in relation to an international commercial arbitration under LCIA rules, associated English Commercial Court proceedings and regulatory investigations.
Advising a defendant in relation to challenges in the English Commercial Court to an arbitration award under s.67 and s.68 of the Arbitration Act 1996 following an arbitration arising out of a sale and purchase agreement.
Acting for an asset management firm in LCIA arbitration proceedings for breach of contract brought by a former client.
Advising the purchaser and operator of a gas terminal on a potential arbitration claim for breach of warranties under a sale and purchase agreement.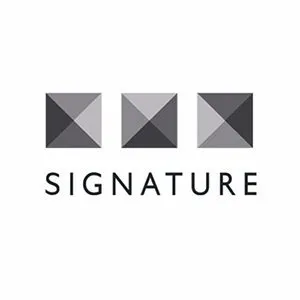 SignatureLitigation
@SignatureLitLLP
All news