"Rory Spillman – new partner with tremendous judgement and very hard-working. Highly recommended for banking disputes."
The Legal 500 UK 2023
Biography
Rory specialises in financial markets and complex multi-party international disputes, including allegations of breach of contract and contractual interpretation, breach of statutory obligations and fiduciary duties and fraud.
His experience covers High Court litigation, Court of Appeal, Supreme Court proceedings and judicial review. Rory advised a group of claimants, made up of both institutional and retail claimants, in connection with the RBS Rights Issue Litigation. Rory also advises on white-collar regulatory investigations. His experience covers FCA investigations and interviews, Upper Tribunal proceedings, and advising individuals with respect to FCA investigations into them and their employers. This includes advising and working with foreign legal teams in the wider context of multi-jurisdictional regulatory, criminal and civil investigations, including SEC and DOJ proceedings.
Rory qualified in 2012 after training at a major international law firm. Whilst with Signature and at his previous firm, Rory has worked on a number of high profile cases concentrating on banking and multi-jurisdictional commercial disputes and regulatory investigations.
Rory is recognised as a 'Next Generation Partner' by The Legal 500 UK 2023 for banking litigation and a commentator notes that Rory has "tremendous judgement" is "very hard-working", and comes "highly recommended for banking disputes." He has also been described by previous Guides as "impressive", "excellent" and a "real authority". Rory is a member of the Junior LSLA and LSLA.
Experience
Commercial Litigation
Acting for a large institutional and retail claimant group in complex group litigation against a large UK bank and its former directors in relation to allegations of breach of statutory obligations under s.90 FSMA with respect to alleged omissions and/or misleading statements in a prospectus. The areas of complaint included liquidity, capital, credit market exposures, risk management, VAR and LIBOR.
Defending partners in a UK private equity firm, along with associated global entities, in a Commercial Court claim alleging diversion of the business opportunity to conduct an asset recovery process on behalf of the Family and Estate of the late Badri Patarkatsishvili.
Acting for an investment bank on a number of claims brought in the Commercial Court against an AIM listed entity in relation to fee arrangements and the construction of particular terms within M&A engagement agreements, including proceedings in the Court of Appeal.
Advising a corporate on its claims against an international banking group for alleged irregularities in the sale of various foreign exchange derivatives transactions.
Acting for and advising a number of high net worth individuals in relation to banking and multi-jurisdictional commercial disputes.
Acting for owners of substantial worldwide investments and various trusts, investment funds and other investment vehicles in disputes involving worldwide proceedings including claims relating to trusts, joint ventures, misappropriation and fraud as well as a number of interlocutory proceedings. 
Regulatory Investigations
Advising an authorised person in relation to high profile investigations by both US and UK regulatory and criminal authorities into events in the credit derivatives market, including mark to market of indices, tranches and bespoke positions.
Advising an authorised person with respect to s.393 FSMA reference proceedings in the Upper Tribunal and in the context of wider Court of Appeal and Supreme Court proceedings.
Advising an authorised person with respect to the judicial review of the decision of the Financial Conduct Authority to close its regulatory investigation.
Advising an authorised person with respect to FCA disciplinary proceedings and RDC hearings.
Training and other experience
Negotiating ISDA Schedules for both corporate and pension interest rates swaps with various banking counterparties.
Drafting and negotiating LMA standard loan and security documentation as well as Islamic murabaha and associated transactional documentation in Dubai.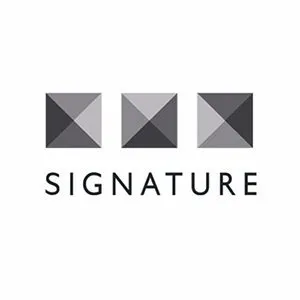 SignatureLitigation
@SignatureLitLLP
All news