"Tsegaye Laurendeau is an excellent litigator and advocate, but beyond that he is commercial in his approach to problem solving. Most importantly, he is open and honest regarding the prospects of success in any case and will advise settlement if he considers this to be the best option available."
The Legal 500 UK 2024
"Tsegaye Laurendeau is a go-to lawyer at the firm. Tsegaye is a first-class litigation and arbitration lawyer and has great support from the firm. This means that Tsegaye and his firm are a litigation powerhouse."
The Legal 500 UK 2024
Biography
Tsegaye is a partner specialising in international arbitration.
With over 12 years' experience of international arbitrations as counsel, Tsegaye has advised and represented companies, States and State-owned entities in arbitrations conducted pursuant to the arbitration rules of many of the major arbitration institutions including the LCIA, ICC, ICSID, CRCICA, HKIAC and UNCITRAL, with a particular focus on disputes in the oil and gas, energy, mining, construction and telecoms sectors.
Tsegaye has also developed an expertise in arbitrations involving complex corporate structures, financial products, accounting and tax issues and handles all matters relating to quantum in international arbitrations. While Tsegaye's practice focuses exclusively on international arbitration, he began his career in the Project Finance group of a magic circle firm, acting for financial institutions and international corporates in relation to the financing and development of large energy and infrastructure projects in the MENA region and Sub-Saharan Africa.
Tsegaye is recognised in The Legal 500 UK 2024 as a Recommended Lawyer in the International Arbitration category, and is described as "a litigation powerhouse", who is "commercial in his approach to problem solving" and "open and honest regarding the prospects of success in any case". Tsegaye also features in The Legal 500 International Arbitration Powerlist UK, which showcases the UK's leading arbitration practitioners. Tsegaye is recognised as a 'future leader' in the Who's Who Legal Arbitration Guide. Peers and clients say he is "one of the best arbitration lawyers of his generation".
Prior to joining Signature Litigation, Tsegaye was a partner at international arbitration boutique law firm Gaillard Banifatemi Shelbaya Disputes, and before that he was a member of Shearman & Sterling's international arbitration group where he practiced for over ten years, first in Paris, then in London from 2015.
Tsegaye is admitted as a solicitor of the Supreme Court of England and Wales and the Paris Bar. He is a fluent English speaker and a native speaker of Amharic and French. He is also conversant in Spanish.
Experience
International commercial arbitration
Representing a private equity fund in ICC and HKIAC arbitrations initiated by alleged investors in the fund, as well as in related domestic court proceedings in multiple jurisdictions. The arbitrations each concerned the transfer of assets worth over USD$1.5 billion managed by the fund. Hong Kong and Cayman Islands law applied.
Acting for a North American multinational information management company in a SIAC arbitration in Singapore against a South Asian private equity firm. The dispute concerned the valuation of a company and involved the interpretation of IFRS and GAAP standards in financial statements. English law applied.
Advising a private investment company in a USD$2 billion ICC arbitration in a claim relating to the acquisition of a commodity producer in Brazil. This dispute concerned the closing conditions under a Brazilian law governed Share Purchase Agreement and the valuation of the target company.
Representing the claimant, a group of shareholders of a holding company, in an ICC arbitration in Paris against two shareholders in the same company. The dispute concerned the interpretation of a put option provision and underlying accounting standards in connection with the acquisition of shares in a holding company. The law of the Netherlands applied and over the matter value exceeded USD$1 billion.
Representing a major European retail group in its claim against its Brazilian joint venture partner. Seated in São Paulo, the ICC arbitration concerned breaches of a shareholders' agreement concluded between the parties relating to the control of Brazil's largest retailer. In this dispute, Brazilian law applied.
Representing an international accounting firm in an arbitration brought under the Rules of Arbitration of the Vietnam International Arbitration Centre. The dispute arose from the audit of a Southeast Asian conglomerate and involved International Standards on Auditing and accounting issues. Vietnamese law applied.
Representing a multinational energy company in an ICC arbitration brought against its joint venture partners in relation to a nuclear power project in China. The dispute relates to the contractual profit-sharing framework and involves complex accounting and financial issues. Chinese law applies.
Advising an African telecom infrastructure company in a dispute with an African telecom provider. The dispute arose from an infrastructure license agreement governed by New York law and providing for ICC arbitration in Paris.
Representing a Middle Eastern fund who is the respondent in an ICC arbitration in Paris arising from a sports sponsorship agreement. The law of the claimant's State applies and over €530 million is at stake.
Acting for a North American heavy equipment supplier and contractor in relation to delays, disruption, defects and other disputes arising out of two energy construction projects in Africa with claims and counterclaims of over USD$2 billion.
International arbitrations involving states and state-owned companies
Advising Cairn Energy PLC in a USD$5.5 billion UNCITRAL arbitration against the Republic of India. The claims were brought under the UK-India bilateral investment treaty. The dispute related to retrospective tax measures adopted by the Indian Government.
Acting for two international construction contractors who were respondents in a USD$3.7 billion ICC arbitration in London initiated by a Middle Eastern State-owned company. The dispute concerns the development of a world-class medical facility in the Middle East.
Acting for an international logistics company in an ICC arbitration in Paris brought against the Port Authority of an African State. The dispute arises from a concession agreement related to the management and operation of a container terminal.
Representing the People's Democratic Republic of Algeria, Respondent in an ICSID arbitration initiated by Orascom TMT Investments S.à r.l. (ICSID Case No. ARB/12/35). This multi-billion US dollar dispute related to alleged breaches of the Algeria-Belgium-Luxembourg bilateral investment treaty in relation to the operation of a mobile telephone company in Algeria.
Acting for the Arab Republic of Egypt who was the Respondent in an ICSID arbitration initiated by Ampal-American Israel Corporation and other investors (ICSID Case No. ARB/12/11) concerning alleged violations of investors' rights under the Egypt-U.S. and the Egypt-Germany bilateral investment treaties. The investment concerned a long-term contract for the supply of natural gas.
Representing the Respondent in two CRCICA arbitrations, a Middle Eastern State-owned gas company, respectively seated in Cairo and in Madrid, brought by a European energy company. The dispute arose from a gas supply agreement. Egyptian law applied.
Selected experience as arbitrator
Co-arbitrator appointed by the LCIA in a dispute arising from a Share Purchase Agreement in relation to oil and gas assets located in Kenya. In this dispute, English law applies, and it is seated in Nairobi, Kenya, and held under LCIA Rules.
Sole arbitrator appointed by the LCIA in two related arbitrations in a dispute arising out of a loan agreement. English law applies to this dispute and it is a London seated arbitration under LCIA Rules.
Co-arbitrator appointed by the LCIA in a dispute between an American financial institution and an African state entity arising out of an international money transfer agreement. English law applies to this dispute and it is a London seated arbitration under LCIA Rules.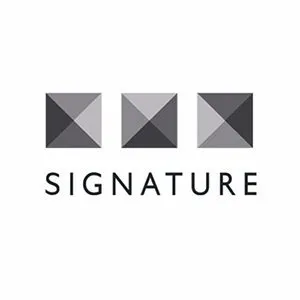 SignatureLitigation
@SignatureLitLLP
All news