A Court of Appeal judgment has today affirmed the approach to stays under section 9 of the Arbitration Act. The Court of Appeal overturned the 30 July 2020 judgment of Mr Justice Waksman and confirmed that the Republic of Mozambique's claims against the Appellants, the Privinvest companies, ought to have been brought in arbitration as agreed between the parties in their contract.
Tom Snelling, Partner at Signature Litigation, representing the Privinvest companies, commented: "In today's unanimous judgment, the Court of Appeal has reinforced the mandatory nature of stays under section 9. The court found this even if the result may cause case management complications, particularly in complex multi-party, multi-issue litigation. This reflects how section 9 gives effect to and respects an agreement to arbitrate. An agreement that matters should be arbitrated is also an agreement that they should not be decided by a court."
The Republic of Mozambique sought to argue that the claims made against the Privinvest companies were outside the scope of the arbitration agreements. However, the Court of Appeal held that "all of the claims against the Privinvest companies are matters which fall within the scope of the Arbitration Agreements. Objectively construed, this is what the parties are to be taken to have intended, acting reasonably and in good faith" and that this conclusion "sits comfortably with a common-sense (and still granular) approach to the issues raised in the Republic's claims against the Privinvest companies. The underlying analysis reveals the fundamental artificiality of seeking to strip the question of the validity and genuineness of the Supply Contracts out of the relevant factual equation."
Neil Newing, Counsel at Signature Litigation, representing Privinvest, added: "The Court of Appeal's decision today reinforces the position previously espoused by Mr Justice Popplewell (as he then was) in Sodzawiczny v Ruhan as to how section 9 of the Arbitration Act – and the identification of "matters" in respect of which the proceedings are brought – is to be approached. The Court of Appeal has also provided welcome clarification that when considering this question, and particularly the issues to which the claim gives rise, one must (i) "look to substance and not form, adopting a practical and common-sense approach", (ii) not place undue weight on what may be "artificial characterisations adopted for tactical or other purposes", and (iii) consider the question not only from the perspective of the claimant, but also take into account "identified or reasonably foreseeable defences"."
The decision of the Court of Appeal in this case reinforces a common-sense approach to arbitration clauses and reduces the scope for parties to segment a case artificially to avoid arbitration.
The Privinvest companies were represented at the appeal hearing by Duncan Matthews QC (Twenty Essex) and Ben Woolgar and Frederick Wilmot-Smith (Brick Court Chambers), instructed by Signature Litigation (the team includes Graham Huntley, Tom Snelling, Neil Newing and Romina Chatzipapafotiou).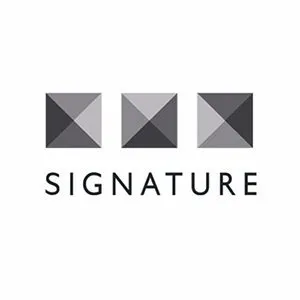 SignatureLitigation
@SignatureLitLLP
All news