Partner Sylvie Gallage-Alwis discusses the threat to companies of product liability claims in relation to regulatory noncompliance, negative impacts on health or the environment and safety related risks.
Sylvie's article was published in Law360, 9 December 2019, and can be found here.
Consumer goods – When non-compliance allegations lead to a change in manufacturers' business model
Consumer goods are increasingly at the centre of allegations of non-compliance, negative impact on health/environment or safety-related risks. Even if this is not new, what is new is that when allegations start in a jurisdiction, they tend to quickly spread all around the world. For instance, the news surrounding risks related to e-cigarettes that arose in the United States at the beginning of this summer led to a decrease of 30% of sales in France, even if, the said risks have been found to be likely linked to a misuse of the product, and no report of French consumers being affected by the same health issue existed.
Besides the economic impact of a non-compliance allegation, manufacturers should be aware of two legal impacts that can lead to a need to change their business model, if they are combined. The first one relates to the legislator's response to such allegations, which is generally to enact more stringent regulation. The second relates to the rise of mass litigation.
Increasingly complex regulations
The reaction of Governments to the deaths and injuries that occurred in the United States because of e-cigarettes is the most recent example of how allegations can very negatively impact a business. Indeed, some states in the United States decided to immediately ban e-cigarettes as a matter of precaution, other countries, where there were no injury reports at all, have done the same. For instance, in September 2019, India banned the manufacturing, importing, exporting, transporting, storing and selling of any kind of e-cigarette and liquid. In China, three online platforms removed these products from their platforms after the Chinese regulator urged to shut down websites offering e-cigarettes for sale.
Some jurisdictions are more prone to such reaction. For instance, prohibiting or limiting the use of substances is something that is frequent in France. On June 14, 2012, the French National Agency for the Safety of Medicines and Health Products ("ANSM") issued a decision requesting the recall and sudden prohibition of cosmetic products containing chloroacetamide. The ANSM explained that this prohibition was a precaution until the European Union Commission had made a decision on this substance. Less than a year before, the French National Assembly voted against the use of parabens, alkylphenols and phthalates. In the same line, France is one of the first Member States of the EU to ban the use of Bisphenol A in certain children's products and in all food packaging. Another example in France is the vote by the French National Assembly to prohibit a corn GMO manufactured by Monsanto on and after April 15, 2015.
Looking at this, what is interesting to note however is that France has not banned e-cigarettes and its authorities have tried to reassure French consumers throughout the summer. This may be because they have learnt that immediate regulation can be very harmful to companies, and that strong evidence is needed before risking the shut down of a whole business. This could also be explained by the fact that e-cigarettes are considered as an effective means to stop smoking standard cigarettes by a number of scientists.
This is, in any case, not in line with the European Union level approach. When looking at the latest decisions of the European Court of Justice ("ECJ"), it appears that the protection of health and environment is the priority, no matter the circumstances and no matter the impact on the society and the companies.
In March 2015, in the decision Boston Scientific Medizintechnik GmbH v AOK Sachsen-Anhalt, the Court ruled that if one product of a group of product or forming part of the same production series has a "potential defect", this product "may be classified as defective without there being any need to establish that that product has such a defect". This decision, rendered in the medical device industry (the product at stake was a pacemaker), has been largely commented as the starting point of the ECJ wanting to favour plaintiffs in their demonstration of a defect and of subsequent damages, in the name of an absolute protection of health. Since this decision, a number of industry sectors fear that this principle will extend to them as the economic impact of a potential defect in one single consumer product could be very significant, while the risk would not be the same as when it comes to a product such as a pacemaker.
A more recent decision of the ECJ, Commission v France, dated October 24, 2019 relates to the protection of environment. The Court has decided to raise this protection above any other rights, such as the free movement of goods and people or the need to protect national public order. Here, France has been condemned because of its breach of the carbon dioxide thresholds and its lack of sufficient and efficient measures to reduce the levels of said pollution. 
These two decisions, which are part of an overall trend, are examples of how the European Union considers that we should be in a society with zero risk allowed, even if this means changing how society is and the business model of most companies. If this is a change which everyone, as matter of principle, supports, the issue is that there is no real robust system behind such a change. Indeed, many criticise the lack of truly independent scientific debate, the lack of research on alternative solutions and the lack of proper regulation which does not simply ban or limit substances or products but is sufficiently flexible to allow companies to evolve in a constructive manner.
The rise of mass litigation
The rise of mass litigation is a second trend which companies should take into account when trying to foresee the type of litigation they may be involved in and which could change their business model. Everyone has in mind the pending litigation relating to glyphosate / Roundup. More than 42,000 plaintiffs have sued Bayer AG claiming that the herbicide is at the origin of a risk to develop a cancer and that there was an alleged failure to warn in this respect. This litigation has triggered bans of the product in some countries around the world and could mean that all similar products be banned in the future.
In parallel, around 470,000 owners of diesel cars sold after November 1, 2008 by the Volkswagen Group have launched a claim in Germany against this manufacturer for not having disclosed the right levels of emissions of said cars. This case has led a number of countries and cities to ban some diesel vehicles as well.
Google is also a defendant in class actions, notably in the United Kingdom and France, for allegedly unduly collecting data of users which would lead the latter to be worried as to what their data becomes and what it is used for. This could lead Google and other similar companies, to have to change the way they collect data and use it for the future, while their business relies on data.
Climate-related lawsuits are also a trend that all industry sectors should be aware of, as they aim at having Courts rule on the environmental impact an industry or even just a company should have. This type of litigation should even, in our view, be considered as the highest source of risk for companies tomorrow. Indeed, if companies are ordered to manufacture in a way that does not fit the technology they have at their disposal, they will be at high risk of disappearing.
The anxiety to develop a disease or facing an injury because of a company's activity is at the heart of most pending mass litigation around the world today. Indeed, such litigation is not limited to cases where people have actually suffered from an injury. The fear, the risk and the stress are what triggers most mass litigation today. This should not be underestimated on the ground that the lack of demonstration of a causal link or of a concrete injury will allow Courts to dismiss such claims. They exist and are successful. This is the case notably in France where, for the past 10 years, the anxiety to develop an asbestos-related disease by the so-called "worried-well" has been compensated thanks to a favourable Supreme Court case law. In September 2019, the French Supreme Court decided to extend this case law to exposure to any kind of substance or product that can be considered as being "harmful". Claims are therefore multiplying against various industries.
When the State first reacts to allegations of risk by banning or limiting the substance or product at stake, the company is faced with limited defence. Indeed, plaintiffs will argue that the measures implemented by the State are evidence that there is a risk for the health and/or the environment. And if such measures are not implemented by the State, plaintiffs will ask Courts to condemn companies in order to send the message to the State that it should legislate. It is a vicious circle from where companies are now rarely escaping without damage.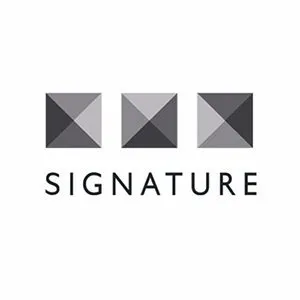 SignatureLitigation
@SignatureLitLLP
All news