Senior Associate Ryan Cable and Associate Kimberley Bazelais outline the key takeaways of the LCIA's 2021 annual report and the impact of the pandemic and the Russia-Ukraine conflict in Law.com International.
Ryan and Kimberley's article was published in Law.com International, 27 May 2022, and can be found here. 
Just as the arbitration community was beginning to come to grips with the impact of the Covid-19 pandemic, practitioners must now navigate a global environment marked by the Ukrainian conflict and its consequences, including sanctions against Russia and Belarus.
While lasting effects can be anticipated on the number and types of disputes that will be generated by these geopolitical developments, it is difficult at present, to predict the long-term impact.
However, as we discussed in our commentary on the LCIA's annual report for 2020, statistics published by arbitral institutions can provide some insight into themes and trends emerging in international arbitration over the course of 2021, many of which are likely to be impacted by the ongoing geopolitical situation in Ukraine.
While the sudden boom of LCIA arbitration in 2020 did not turn out to be a permanent change, with the number of cases decreasing by 21% to return to pre-pandemic 2019 levels (377 LCIA-administered cases in 2021, in contrast to 440 in 2020 and 395 in 2019), on a global scale the LCIA continues to be one of the preferred institutions of arbitration.
Industry sectors
It was expected that Covid could cause a shift in the type of industries bringing the bulk of the LCIA caseload. With the benefit of some hindsight, the statistics show that there has been no major change, with the same three industry sectors remaining at the top: banking and finance, energy and resources, and transport and commodities represent 65% of all cases.
While banking and finance jumped from 20% to 26% of all cases, this increase – like previous sharp variations – is mostly due to a group of 27 related cases. As can be expected with the quarantine and travel restriction measures being maintained by numerous countries during 2021, the transport and commodities sector decreased from 22% to 14%.
The ongoing conflict in Ukraine could, however, bring about a more radical change in the industry sectors accounting for the majority of arbitration disputes, given the widespread impact of the sanctions which have been levelled against Russian entities, as well as the knock-on effects of markets as a result of both supply issues as well as financial market downturns.
Party origin
The sustained decline in cases involving Western European parties carries on, with the figure dropping from 22.4% to 19.4%. The decrease is particularly sharp as relates Swiss parties, perhaps due to the renewed popularity of the Swiss Arbitration Centre, formerly known as the Swiss Chambers' Arbitration Institution (SCAI), which recorded a 36% increase in new cases (from 83 to 113).
African parties also used LCIA arbitration less in 2021, with 6.6% of cases as opposed to 11.7% in 2020.
In contrast, LCIA arbitration is seemingly becoming more popular with American parties, with cases involving Caribbean parties increasing by 18.5%, North American parties making up 9.8% of cases, compared to 4.9% in 2020, and South American parties-involved cases also almost doubling (from 2.6% to 4%).
In 2021, before the latest geopolitical events, the LCIA had seen a significant decrease in the number of cases involving Russian parties (6.8% of parties in 2020 to 2.1% of parties in 2021), and the institution is anticipating long-lasting, complex effects, resulting in perhaps a complete metamorphosis of the topography of disputes concerning Russian and Russian-connected arbitrations.
Lastly, following the abolishment of the DIFC-LCIA Arbitration Centre in September 2021 and the subsequent agreement reached in March 2022 between the LCIA and the Dubai International Arbitration Centre (DIAC), whereby the LCIA in London will administer all existing DIFC-LCIA cases, we will likely see an increase in cases connected to the Middle East, however, this may not be a long-term increase if Middle Eastern parties transition to referring their disputes to the DIAC.
Gender diversity
The LCIA continues to lead the way in terms of female appointments, with 47% of appointments being women. However, the overall proportion of women appointed appears to be stagnating for the past couple years, with 32% of all appointments, either by the LCIA or by parties, being women (142 out of 449 appointments). In fact, the proportion of women appointed by parties decreased in 2021, from 22% to 16%. This may reflect cautiousness on behalf of users as they conservatively re-appoint arbitrators from their historically non-diverse list of appointees.
Nonetheless, some hope may be drawn from the fact that in 2021, only 35% of female appointments were repeat appointments, compared to 60% in 2020, thus showing the pool of female arbitrators is indeed growing even if the number of females being appointed did not increase in 2021.
Expedited proceedings
Arbitration users continue to express a desire for a faster procedure. Unlike other arbitration institutions like the ICC, the LCIA does not offer a formal accelerated procedure, it instead includes in its Arbitration Rules a set of provisions to allow for faster proceedings. Nevertheless, parties made use of mechanisms to expedite proceedings, such as applications for early determination (7 granted out of 15 filed in 2021) or applications for expedited formation of the tribunal (3 granted out of 15 filed).
Concluding comments
The fallout from Covid is still not fully known in terms of any increase in the use of arbitration and, in light of the geopolitical developments earlier this year, there is likely to be further changes to the disputes landscape. Two areas which we expect, and in the case of the first hope, to increase are the number of female appointments by parties and the use of mechanisms to expedite proceedings in light of the wide-ranging and sudden impact of the invasion of Ukraine.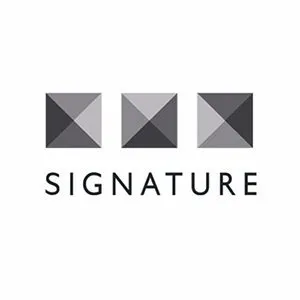 SignatureLitigation
@SignatureLitLLP
All news