Partner Simon Bushell discusses Norwich Pharmacal Orders and their application in overseas disputes.
Simon's article was published in Litigation Futures, 2 July 2019, and can be found here.
The English civil courts have remarkable powers to order third parties mixed up in wrongdoing to reveal information to assist the victim in seeking redress, even overriding any duties of confidentiality which might normally apply.
The Norwich Pharmacal jurisdiction emerged from a landmark 1974 decision of the House of Lords in Norwich Pharmacal v Customs and Excise Commissioners [1974] AC 133.
In subsequent decisions, the jurisdiction has been developed to require banks to reveal "full information" regarding the operation of a bank account (eg, signatories, ultimate beneficial owners and account movements).
They are now commonly used to identify the anonymous users of social media platforms in defamation cases, and to monitor email accounts used to direct money flows in complex frauds. It has proven to be a remarkably versatile remedy.
The underlying principles have been successfully exported to the majority of Commonwealth jurisdictions, and in particular in offshore centres such as Cyprus, Cayman and the British Virgin Islands, where English law is highly influential. In this sense, the Norwich Pharmacal jurisdiction is a paradigm example of judicial creativity.
Very often, in situations ripe for Norwich Pharmacal relief, the victim will not know precisely what information may be revealed and where the trail may lead. Accordingly, Norwich Pharmacal orders have been routinely granted, even where there was a possibility that the ultimate wrongdoer might be pursued via substantive proceedings overseas, for example when tracing assets.
However, in recent years, the courts have become wary of claimants looking to use Norwich Pharmacal relief as a vehicle for side-stepping the (often cumbersome) statutory regime for obtaining evidence for use in foreign proceedings.
In Ramilos Trading v Buyanovsky [2016] EWHC 3175, the claimants sought extensive disclosure for use in proceedings abroad. The High Court held that Norwich Pharmacal relief remains available to seek information but not evidence for use in such circumstances.
There is much discussion as to whether this distinction is meaningful. Information may well become evidence if subsequent proceedings are instigated (depending on what that information actually is and how it needs to be deployed). But what might be evidence is mere information in the meantime.
There is support for such a view in the judgment of Lord Mance in Singularis Holdings Limited v PWC [2014] UKPC 36 where he concludes that the distinction between evidence and information is "illusory".
Whilst it is correct that the Norwich Pharmacal jurisdiction should not be abused in the sense of seeking wide-ranging discovery or the gathering of evidence, if narrowly focused relief might reveal a need for substantive proceedings abroad, it should not be denied. The jurisdiction is nothing if not flexible.
In Ashworth Hospital Authority v MGN [2002] UKHL, Lord Woolf said: "The Norwich Pharmacal jurisdiction is an exceptional one… which is only exercised by the courts when they are satisfied that it is necessary that it should be exercised.
"New situations are inevitably going to arise where it will be appropriate for the jurisdiction to be exercised where it has not been exercised previously. The limits which applied to its use in its infancy should not be allowed to stultify its use now that it has become a valuable and mature remedy."
In Rugby Football Union v Viagogo Ltd [2012] UKSC 55, the leading judgment given by Lord Kerr identified expressly the "need for flexibility", and that the "essential purpose of the remedy is to do justice".
He also endorsed the principle established in British Steel Corporation v Granada Television Ltd [1981] AC 1096 that it is "not necessary that an applicant intends to bring legal proceedings in respect of the arguable wrong… any form of redress will suffice".
A claimant may need options as to how they deploy any information revealed. Restrictions placed on how Norwich Pharmacal relief is to be used subsequently in the form of foreign proceedings, or otherwise, are unwelcome.
It seems axiomatic that in the context of cross-border situations, there is a high possibility that information revealed by a Norwich Pharmacal respondent could give rise to proceedings being commenced somewhere abroad – either by necessity or tactical choice.
The court will want to supervise the subsequent use of any information revealed, and undertakings can always be given by the claimant to seek later permission from the court when the time comes.
In President of the State of Equatorial Guinea v Royal Bank of Scotland [2006] UKPC 7, Lords Bingham and Hoffmann said: "The remedy of discovery is intended in the final analysis to enable justice to be done. Norwich Pharmacal relief exists to assist those who have been wronged but do not know by whom."
By definition, if a victim does not know who has wronged him, he does not necessarily know where the wrong was committed either.
The decision in Ramilos should not be seen as a bar on seeking Norwich Pharmacal relief for potential use in subsequent proceedings overseas. The claimant should be free to seek such legal redress as appropriate and wherever justified, depending on what information is revealed.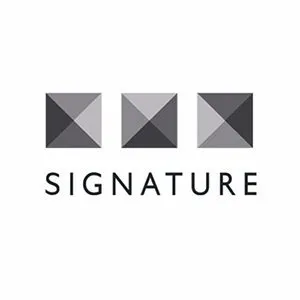 SignatureLitigation
@SignatureLitLLP
All news