Signature Litigation is pleased to announce the appointment by the Gibraltar Financial Services Commission of Steven De Lara, Senior Associate, as a fully licensed Insolvency Practitioner. 
Steven's appointment was published in B2B Gibraltar, 17 October 2017, and can be found here.
Steven joined Signature firm in January of this year and has quickly established himself as a leading individual in corporate insolvency, cross border insolvency and complex high value commercial disputes.
Steven is an insolvency expert, having successfully acted for listed entities on the appointment of, among other things, receivers over real estate worth in excess of €100 million. He is frequently instructed to advise on complex cross border insolvency proceedings involving multiple jurisdictions and enforcement procedures. He is well regarded internationally by renowned multinational corporate entities.
As an Insolvency Practitioner, Steven can provide independent and impartial advice on the courses of action available to individuals, companies, or partnership over insolvency and/or business recovery procedures.
Partner Elliott Phillips, who leads the Gibraltar office told B2B: "I am delighted to confirm the unique appointment of Steven as the first practising lawyer in Gibraltar to have been appointed with a full unrestricted licence. Steven is a first-rate lawyer whose talents are well recognised both in Gibraltar and internationally. In just eight short months since the launch of our firm we continue to attract high value and complex commercial disputes on the Rock and Steven is a critical component of that exponential growth. This appointment also represents our continued investment and support for professional development for all our members.
Steven De Lara told B2B: "The Firm has been unwavering in its support of my application to GFSC. The recognition of our specialism in insolvency sends a clear signal as to Signature Litigation's commitment to expand its offering within complex disputes. I look forward to working closely with our existing and developing business on its new instructions".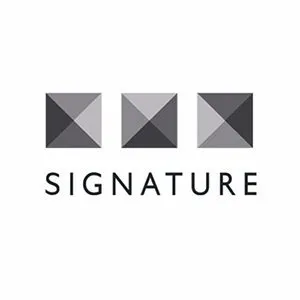 SignatureLitigation
@SignatureLitLLP
All news