Partner Abdulali Jiwaji and Associate Becca Hogan's comments have been published in Thomson Reuters, 24th August 2016, and can be found here.
The Senior Managers and Certification Regime requirements may have the unintended consequence of forcing the Financial Conduct Authority to grant third­party rights more freely to individuals.
Specifically, the Senior Managers and Certification Regime's responsibility mapping requirement could make it easier to identify individuals referred to anonymously in public disciplinary notices.
The SM&CR's responsibility mapping requirement says firms must identify senior managers as well as others in key roles and formally describe their duties within an institution. It is likely this requirement will make it easier to identify individuals mentioned anonymously in FCA notices, say lawyers.
"The senior managers regime makes it harder to avoid triggering third­party rights. The requirement to identify people who are responsible for a delineated area within a firm will make harder it not to identify individuals mentioned in notices," said Anne Mainwaring, an associate in Ashurst's regulatory team.
The FCA is awaiting the Supreme Court's judgment on its appeal of the narrower test established by the Court of Appeal (Achilles Macris vs FCA) for deciding whether an individual has been identified prejudicially in a final notice and therefore given third­party rights. That judgment is expected in October.
Even if the Supreme Court's judgment goes in the regulator's favour, it is unlikely to be the end of the matter. With those responsibility maps in place it will in some cases make it more difficult for the FCA to deny individuals the right to see an advanced copy of a public disciplinary notice.
"The focus has been on what those with knowledge would appreciate by reading the notice. People in the know, people trading in that same area. With the introduction of the SM&CR it makes it easier for anyone to identify individuals. Now people can look up and make the connection. It does make it even more important for the regulator to respect these third party rights," said Abdulali Jiwaji, a Partner at Signature Litigation.
It has been suggested that the FCA might be forced to water down enforcement notices to avoid future third­party rights cases. However, depending on the outcome of its Supreme Court appeal, combined with a desire to continue publishing meaningful disciplinary notices, the FCA might choose to modify its approach to take third­party issues into account.
"The question is what balance the regulator will strike in anonymising notices against institutions to avoid prejudice to individuals. Nevertheless, there may be individuals who still feel strongly enough to challenge the notice. The regulator would then just have to move forward and take it on the chin and see out the process," said Jiwaji.
More requests for third­party rights and access to materials
Since Macris vs FCA's establishment of a two­step test to determine whether an individual has been identified prejudicially in a FCA disciplinary notice, more individuals have applied for third­party rights.
"There have been more third­party rights cases since the Macris decision. People are more confident in making these applications. The Macris case is going to the Supreme Court in October, so it's very much a case of watch this space," said Becca Hogan, a solicitor at Signature Litigation.
In addition, there has been an increase in individuals seeking to exercise their right of access to FCA material used in the decision, giving rise to the obligation to give a notice. In some cases, individuals have sought to access this material as part of their efforts to mount legal defenses against enforcement actions taken by overseas regulators.
"The regulator holds a big pool of information and if you have a right to access it, it makes sense to do so. It does cause a lot of disruption for the regulator. For individuals seeking to mount a defense or clear their names, it makes sense to gain access to everything the regulator relied upon to take a decision and information that might undermine that decision," said Mainwaring.
Individuals should consider a proactive approach to third­party rights
Individuals may find out through rumour that they've been named in a FCA notice, but most individuals do not find out until the decision notice is published.
"From an individual's perspective obviously it's almost too late from the time they've been referred to and having to challenge a reference to them. It's better if they're given the draft warning notice in advance. That way the FCA has identified that they do have a third­party right and have the opportunity to comment on it before it goes public," said Hogan.
Individuals who suspect they might be referred to in a final notice could take proactive steps to find out, says Hogan. If for instance they were interviewed as part of a FCA information­gathering exercise, they might argue that as the regulator is investigating the area they work in, they therefore would appreciate seeing any draft notice before it is published.
Third­party rights and rights to access certain FCA material are built into the Financial Services and Markets Act 2000 (FSMA).
FSMA section 393 provides that a third party prejudicially identified must be given a copy of the notice by the FCA, unless they have been given a separate notice in respect of the same matter. They must be given a reasonable period to make representations to the FCA.
FMSA section 394 provides access to the material on which the regulator relied in taking the decision which gave rise to the obligation to give the notice, and access to any secondary material which, in the regulator's opinion, might undermine that decision.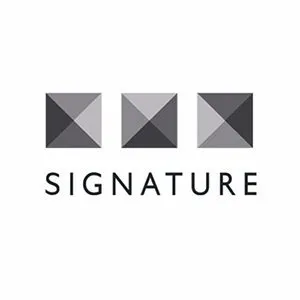 SignatureLitigation
@SignatureLitLLP
All news