Our clients include banks, funds, wealth managers, private equity funds and high net-worth individuals.
Our conflict free platform means we are unconstrained in who we can act for and against. We can therefore offer clients who are involved in disputes on both sides of the customer/institutional relationship access to high quality expertise from lawyers who have significant experience in handling such disputes.
The team has specialist experience in negligence claims, complex securities litigation, contract enforcement, as well as disputes relating to losses arising from financial products.
Signature is highly ranked in Chambers and The Legal 500 for Banking Litigation
The Legal 500 UK 2024 Guide consistently ranks Signature as a 'Leading Firm' for its banking litigation expertise, and the practice is praised for its "great specialist knowledge" and describes members of the team as "litigation heavyweights in small firm clothing." The Chambers UK Guide also ranks the practice highly and praises the firm's "wide experience of heavyweight banking disputes."
In addition to ranking in The Legal 500, Chambers and Partners Guide ranks Signature's founding partner, Graham Huntley, in Band 1 for Banking Litigation, and have identified his "enviable reputation" whilst describing him as "extremely tenacious." He has previously been described as "very committed and very driven," enjoying a "stellar reputation" for his "great knowledge and experience," and noting that "he's very bright, very hard-working, he's a good tactician and he offers very sound advice." The Legal 500 UK 2024, which ranks Graham in its Hall of Fame, commends him for having a "great balance of assertiveness and tact." Previous Guides praise him as "a legend in the London banking litigation market", "a doyen of London banking litigation" and "a master tactician."
Both Becca Hogan and Rory Spillman are ranked as 'Next Generation Partners' in The Legal 500 UK 2024 Guide. Becca is highlighted as "detail-oriented and very switched on" and "a calm, composed and confidence-inspiring presence in a team."
The Legal 500 recognises London-based partner Abdulali Jiwaji as "an extremely experienced litigator who is utterly unflappable. Definitely someone you want in your corner in a tough spot." In Chambers Global, he has been described as being a "technically sound, sensible and robust litigator who always finds practical solutions".
Josh Wong is ranked as a 'Recommended Lawyer' by The Legal 500 in the UK 2024 Guide, described as "an extremely experienced litigator with sound litigation instincts." He is also commended as "an impressive operator who can attack a difficult situation with great energy, judgment and effectiveness."
Kate Gee has over twelve years' experience acting in complex, high value, cross border disputes, including banking litigation, civil fraud and asset tracing claims and general commercial litigation. Kate is ranked in The Legal 500 UK 2024 Guide as a 'Rising Star' and Chambers UK 2023 guide for Civil Fraud and is described as having "notable experience in civil fraud work" and commended for having "a real commercial handle on things and is completely unflappable".
Alasdair Glass is also recognised as a 'Recommended Lawyer' in The Legal 500 UK 2024 Guide, and is highlighted as "a standout associate with a bright future."
In Paris, the practice is led by partner Thomas Rouhette, who is described as "an intelligent and clear-minded lawyer", a "tough but excellent" litigator, and "a good strategist and the best trial lawyer [the client has] seen in the French court system". He is consistently ranked in the Chambers and Legal 500 Guides for his litigation expertise and is a member of The Legal 500's 'Hall of Fame' for his market leading practice.
Banking and Financial Markets Litigation Team
"There is real depth of experience in the banking litigation team."
The Legal 500 UK 2021
Banking and Financial Markets Litigation Experience
Advising a French bank in a multimillion-euro civil liability case in defending an alleged fraud claim, consisting of forgery and misappropriation.
Representing a bank in a high profile, multi-jurisdictional, matter against the bank's former owner in the scope of enforcement proceedings involving piercing the corporate veil and attachment of assets located on the French Riviera and in the French West Indies.
Advising the fund managers of an investment fund in a €200 million dispute concerning assets held in Italy.
Advising a Central Asia and Eastern Europe investment bank in a £100 million dispute with an AIM-listed mining and mineral company with operations in Sierra Leone regarding a number of M&A, equity and debt transactions over a period of 4 years.
Advising authorised persons in relation to ongoing SEC, DoJ and FCA investigations concerning credit default swaps pricing.
Acting for an investment bank and monoline insurer in simultaneous proceedings in England and France to ensure continuity of service by an alternative back up service (BUS) provider to maintain the rating of a €900 million securitisation.
Acting for individual investors in the special administration of a global broking firm.
Acting on behalf of approximately 40 institutional clients and over 8,000 individual shareholders to bring claims against RBS over its 2008 rights issue following the disastrous acquisition of ABN Amro. This case was recognised as one of The Lawyer's top 20 cases of 2017.
Advising a major corporate on claims in excess of $300 million in relation to foreign exchange derivative transactions entered into with international banks, with allegations of non-compliance with Shari'a law.
Assisting the distressed assets Team of a leading French bank in connection with the recovery of a loan to a Romanian company.
Representing several investment funds in relation to contractual enforcement of an SPA.
Representing an Austrian bank in defending proceedings before the French Courts in order to obtain the cancellation, based on alleged vitiated consent and fraud, of several subscriptions of subordinated participation capital bonds, for a total notional amount of €300,000,000.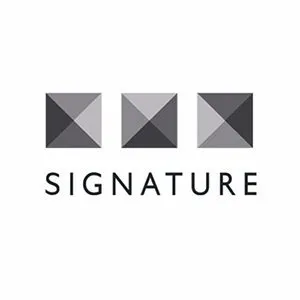 SignatureLitigation
@SignatureLitLLP
All news