Members of our team have acted in leading cases emanating from Georgia, Ukraine and other countries in the region.
There are common themes running through most disputes which originate from within the region, and we understand the commercial and business environment in which our clients operate. These disputes also give rise to complex issues of conflicts of laws and jurisdiction, both of which we regularly advise on. Our substantial experience of handling these disputes gives our clients a real strategic advantage over their opponents. Members of our team have acted in some of the recent leading cases emanating from Georgia, Ukraine and other countries in the region.
Signature is uniquely placed to be able to provide high quality focused advice to those involved in CIS related disputes across its London and Paris offices.
Our lawyers have extensive experience in handling civil fraud, asset recovery and enforcement matters relating to  the CIS. We also regularly handle complex banking, financial services litigations and general commercial disputes and arbitrations which involve CIS-based entities.
With one of the few senior English qualified Russian speaking litigators, we are able to offer clients in the region high quality advice which truly understands their needs. Ranked in Chambers and Partners and The Legal 500, Natalia Chumak is said to be a "steely litigator with excellent litigation instincts". Clients highlight her "good handle on treaty arbitrations".
Ioannis Alexopoulos specialises in commercial litigation and international arbitration, particularly those involving financial services, energy/oil & gas, shipping/international trade, telecoms, IT and infrastructure projects. Ioannis is recognised in The Legal 500 UK 2022 as a 'Recommended Lawyer' for international arbitration, and has been noted as "very wise" and a "highly rated litigator".
Graham Huntley has 30 years' experience in commercial litigation and is consistently recognised by The Legal 500 and Chambers as one of the UK's highest ranked commercial and banking litigators and has been involved in some of the most significant cases of recent years. Chambers UK describes him as "an intense and effective solicitor with an incredibly client-focused approach" and he has previously been described as "very bright, very hard-working, a good tactician" and "very committed and driven".
Paris partner Thomas Rouhette has almost 30 years' experience in commercial and international litigation. He has been recognised over many years by Chambers and The Legal 500 as a leading individual for his litigation expertise and has recently been listed in The Legal 500's 'Hall of Fame', which recognises him for his market leading commercial disputes practice. Thomas is described as "an intelligent and clear-minded lawyer" and a "tough but excellent" litigator.
"They are nimble, agile and a real pleasure to deal with as counsel."
Chambers UK 2022
Representing a bank in a high profile, multi-jurisdictional, matter against the bank's former owner in the scope of enforcement proceedings involving piercing the corporate veil and attachment of assets located on the French Riviera and in the French West Indies.
Advising the Claimants in a LCIA arbitration regarding a claim of approximately $200 million for breaches of two share purchase agreements arising from the non-completion of a share sale in a former state bank.
Assisting a leading French bank on asset-tracing and debt collection in a civil fraud case against Ukrainian counterparties, in the scope of enforcement proceedings involving piercing the corporate veil and attachment of assets located abroad.
Advising the family and estate of the late Badri Patarkatsishvili concerning ownership of interests of various assets, in particular an approximately $2 billion shareholding in a large CIS metallurgy company.
Advising a CIS company in cross-border asset-tracing litigation in connection with enforcement of a judgment issued by a Gibraltar court.
Advising a group of Ukrainian agro-trading companies in relation to claims made by various lenders for fraud and breach of contract amounting to $73 million in outstanding loans.
Representing a client in expedited ICC arbitration against its Polish supplier.
Acting for an investment vehicle in an ongoing dispute before the British Virgin Islands (BVI) Commercial Court, Eastern Caribbean Court of Appeal and Privy Council relating to a disputed entitlement of approximately $200 million in relation to a $1 billion investment fund.
Representing garnishees in the scope of the enforcement of Yukos awards in France.
Advising a Swiss company on the application of an international trust management regime to enforce against assets held offshore.
Acting for a Western European bank in claims made against an international corporation.
Acting for two BVI companies and a Swiss trustee company in litigation before the courts of England and Wales, Georgia, and the BVI relating to alleged misuse of powers of attorney resulting in the misappropriation of substantial businesses and companies in Georgia.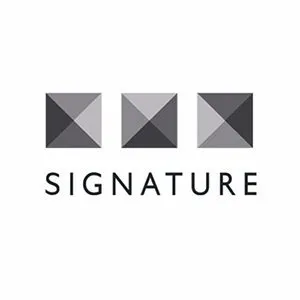 SignatureLitigation
@SignatureLitLLP
All news