Signature's "areas of expertise include search and seizure orders, freezing injunctions, and multiparty, multijurisdictional disputes." The Legal 500 UK Guide
Claims of this nature often relate to sophisticated schemes where allegations of serious wrongdoing are made. When such allegations arise, we work closely with our clients and other professionals, including foreign lawyers, forensic accountants, private investigators and IT specialists, and liaise with criminal and regulatory authorities, if necessary, in order to ensure that the most effective strategy is adopted.
At Signature we have extensive experience in investigating, initiating and defending all types of civil fraud claims. We understand the commercial and strategic issues relating to civil fraud claims and provide robust advice on how to handle them. Interim measures are frequently required, including search and seizure orders and freezing injunctions, to prevent dissipation of assets prior to the issue of proceedings.
Our significant experience in asset tracing across multiple jurisdictions includes the use of pre-action (including Norwich Pharmacal) techniques for the disclosure of documents and information, and to discover the identity of individuals. In securing and enforcing foreign judgments, we regularly work with claimants who seek pre-emptive relief, or want to freeze and recover the assets of defendants.
Our team in London and Paris regularly uses their experience in acting on cases relating to CIS.
Chambers and Partners and The Legal 500 recognise Signature as a leading firm for Civil Fraud.
Highly ranked in The Legal 500 UK 2024, the Guide notes that the practice is spearheaded by Graham Huntley, "a lawyer with a particularly formidable reputation within the banking sector," and is also home to acclaimed names such as Ioannis Alexopoulos and Kate Gee.  The Guide highlights Signature for having "an outstanding bespoke litigation service for its clients. It has a compact and dynamic approach to creating a team for a case that is able to deliver the highest quality product efficiently and competitively. They are also ahead of the curve on technology." In The Legal 500 UK 2023 Guide, Signature is described as a "heavy hitting litigation shop" with an "extremely impressive" team of "experienced commercial and civil fraud litigators" who are "regularly involved in high-stakes fraud matters" in the Civil Fraud category. The Guide notes that our capabilities "range from handling interim measures and asset tracing issues to securing and enforcing foreign judgments." The Legal 500 UK 2022 noted we are "very well coordinated and able to work with large and complex matters", and "every member of the team is valued and as a result they provide a much higher quality of service to their clients than their competitors." Our Civil Fraud practice has also been praised as "dedicated and meticulous", and that we are "active in investigations and large-scale disputes, in which they act for claimants and defendants in various countries", and has further described Signature as "one of best boutiques around, delivering a high class service to clients pitted against the institutional behemoths", and its "key individuals are supremely professional and very informed." Chambers UK recognises Signature's "ability to formulate, plan and implement a sophisticated global strategy" and notes our experience at "obtaining all forms of injunctive relief and in tracing assets across multiple jurisdictions".
Individual lawyers are also highly rated. Chambers ranks Signature's founding partner, Graham Huntley, highly for his experience in fraud disputes and investigations. He has been described by Chambers as an "incredibly able" fraud practitioner with a "real eye for detail" who "puts his heart and soul into the case for his client". The Guide notes that Graham is "regularly involved in cross-border cases with significant elements of fraud." He is recognised as a 'Hall of Fame' lawyer for Civil Fraud in The Legal 500 UK 2024 Guide. Previous Guides describe Graham as a "force of nature" and an "impressive litigator". He has also been described by the directory as "a veteran of large fraud cases" with "an extraordinary legal mind".
Kate Gee has over twelve years' experience acting in complex, high value, cross border disputes, including civil fraud and asset tracing claims, general commercial litigation and banking litigation. Kate is ranked in the Chambers UK 2023 guide for Civil Fraud and is described as having "notable experience in civil fraud work" and commended for having "a real commercial handle on things and is completely unflappable". She is also ranked as a 'Rising Star' for Civil Fraud in The Legal 500 UK 2024 Guide and previous Guides highlight her "real depth of experience in civil fraud matters, including cryptocurrencies."
In Paris, the practice is led by partner Thomas Rouhette. Regarded by the leading legal directories as an "outstanding" and "fierce litigator", Thomas has a seasoned, wide and multifaceted practice with particular expertise in civil fraud and asset tracing. The Chambers Europe Guide praises Thomas' "excellent ability to communicate with clients and help them understand the French system and navigate the way litigation is conducted in France." The Legal 500 EMEA Guide consistently recognises Thomas as a leading individual for his litigation expertise and he is also ranked in their 'Hall of Fame' for his market leading practice.
Civil Fraud & Asset Tracing Team
A "highly conscientious and switched-on team of experienced commercial and civil fraud litigators." An "extremely impressive" and "heavy hitting litigation shop".
The Legal 500 UK 2023
Civil Fraud & Asset Tracing Experience
Assisting high net worth individuals against their former business partner in French enforcement proceedings following an English High Court decision.
Assisting a leading French bank on asset-tracing and debt collection in a civil fraud case against Ukrainian counterparties, in the scope of enforcement proceedings involving piercing the corporate veil and attachment of assets located abroad.
Advising a company in cross-border asset-tracing litigation in connection with enforcement of a judgment issued by a Gibraltar court.
Advising a corporate entity implicated in the Rolls Royce investigations concerning bribery and corruption in contracts for the sale of engines. This matter is ongoing.
Advising an FX fund in connection with claims against an international bank concerning "front running" and "stop-loss busting" of very large foreign exchange programme trades. This case is ongoing.
Advising a rates trader on potential claims against his former employers, as well as against the Serious Fraud Office, in relation to actions taken against him in respect of alleged LIBOR manipulation which led to the loss of his banking licence and career.
Assisting the distressed assets Team of a leading French bank in connection with the recovery of a loan to a Romanian company.
Representing on several occasions private equity houses and venture funds with the recovery of assets and disputes over control of assets and real estate involving proceedings in several European jurisdictions and Cyprus.
Acting for one of the largest central European cement manufacturing companies in connection with recoveries from fraudulent transactions concerning carbon emission credits trading. The matter involved recoveries through insolvency proceedings in England, parallel proceedings in Poland and investigations in offshore jurisdictions.
Representing a US mining company in connection with the recovery of promissory notes worth of £1 billion issued as a result of fraudulent misrepresentations.
Represented Bluewaters Communications Holdings LLC in relation to two claims brought in England and Wales against Bayerische Landesbank Anstalt Des Offentlichen Rects, Bambino Holdings, Bernard Ecclestone, Stephen Mullens and Gerhard Gribkowsky arising from a corrupt agreement between Mr Bernard Ecclestone and Dr Gerhard Gribkowsky in connection with the sale in 2005 by BLB of its stake in Speed.
Acting for a Kazakh bank in relation to tracing assets and enforcement proceedings valuing over US$500 million in the English court and as global coordinating counsel covering eight other jurisdictions, three of which are offshore.
Defending a client in High Court proceedings involving claims of fraud in connection with a J.V. dispute between investors, also involving proceedings in Cyprus, BVI and Switzerland. This matter is ongoing.
Acting for two British Virgin Islands (BVI) companies in litigation before the courts of England and Wales, Georgia, and the BVI relating to alleged misuse of powers of attorney resulting in the dishonest misappropriation of substantial businesses and companies.
Advising a group of Ukrainian agro-trading companies in relation to claims made by various lenders for fraud and breach of contract amounting to $73 million in outstanding loans.
Advising a major corporate in relation to unauthorised hacking into its computer systems by competitors looking to obtain business secrets.
Advising ​several​ fund managers ​in relation to​ a €200 million dispute concerning assets held in Italy involving defence of claims including conspiracy, fraud and breach of fiduciary duty.
Acting for a major European bank in an action against a Swiss company and shareholders of related-entities to recover €30 million siphoned out of a Ukrainian corporate group.
Defending a European asset management company against claims in New York to recover redemption payments made by the liquidators of a BVI-based fund connected with the Madoff Ponzi scheme.
Advising a Lebanese media company in relation to pre-emptive relief to be obtained in parallel with the on-going arbitration and criminal proceedings against the debtor.
Representing a bank in a high profile, multi-jurisdictional, matter against the bank's former owner in the scope of enforcement proceedings involving piercing the corporate veil and attachment of assets located on the French Riviera and in the French West Indies.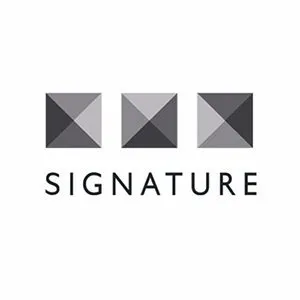 SignatureLitigation
@SignatureLitLLP
All news