"They have a lot of experience in multi-jurisdictional, high-value litigation."
Chambers UK Guide
The types of issues that have arisen in relation to these assets include shareholder disputes amongst JV partners, general contractual disputes including Trading Agreements and other offtake agreements, financial disputes with investors and banks, claims connected with fraud and bribery, claims connected with the collapse of deals where one party reneges on execution, expropriation of assets and other aspects of Bilateral Investment Treaties and EU Sanctions issues. In addition to local law aspects we are also highly experienced in dealing with the offshore elements connected with the disputes and have extensive experience in managing disputes in jurisdictions such as the BVI and Cayman Islands.
Our lawyers are highly experienced in the energy and infrastructure sectors.
Ioannis Alexopoulos is recognised as a 'Recommended Lawyer' in The Legal 500 UK Guide for his litigation and international arbitration expertise and is described as having "great experience, clear thinking and iron logic". His key industry sectors are infrastructure projects and disputes, including telecoms and IT projects, oil and gas disputes, natural resources and mining, shipping and international trade, including disputes in these sectors involving financing or business breakups and Joint Venture disputes and other 'business divorces'. Ioannis' practice is split between litigation and international arbitration. The Chambers UK and Global Guides highlights Ioannis' arbitration expertise, noting he "brings long-standing experience in high-value commercial disputes seated across various jurisdictions."
Josh Wong acts for a broad range of clients, focusing particularly on Chinese-based organisations, utilising his in-depth knowledge and experience of practicing in both China and Hong Kong. He is regarded as both an Expert Based Abroad in the UK and a Foreign Expert for China in Chambers Global. Chambers and Partners note that Josh is an "absolute international expert" with "notable expertise in the Chinese market". Josh is also recognised as a 'Recommended Lawyer' in The Legal 500 UK Guide for his international arbitration expertise.
Daniel Spendlove's practice covers a range of industry sectors including financial markets, investment funds, mining, oil and gas and insurance/reinsurance. Daniel is regarded as a 'Recommended Lawyer ' in The Legal 500 UK Guide and he is described as "very smart, client focused and details-oriented" and "immerses himself in clients' cases and takes a hands-on approach which reaps dividends".
Natalia Chumak's experience spans across many industry sectors including oil and gas, water, aluminium, metallurgical, electricity/infrastructure, argotrading and construction. She has been recommended in The Legal 500 UK for her litigation and international arbitration expertise, and is commended for having "extraordinary, high-quality analytical skills".
Energy and Infrastructure Disputes Team
"The team attracts stellar work from a diverse range of international clients, resolving their most complex disputes."
The Legal 500 UK 2023
Energy and Infrastructure Disputes Experience
Representing a Kazakh investor in LCIA Arbitration in a claim against a JV partner arising out of a hydrocarbon exploration contract worth several hundred million US dollars.
Acting for a major CIS natural resources conglomerate in relation to complex and multi-jurisdictional issues subject to US$500 million LCIA proceedings.
Acting for a group of offshore investment companies and their directors in an LCIA arbitration with claims in excess of US$1 billion following non-performance of a sale and purchase contract relating to a CIS based energy business.
Representing an investment bank in High Court proceedings against an African company in connection with the payment of fees which were due to the client for substantial M&A transaction work.
Representing a large oil and gas business group and related individuals in a series of High Court and LCIA proceedings against a bank in relation to the interpretation of loan agreements and related security documentation. The claim value was US$500 million with counterclaims worth US$4 billion.
Acting for an energy group in connection with a shareholder dispute regarding the development of a large hydro-electric project in southern Africa under the LCIA rules. The Group's co-investors wish to introduce new equity partners into the project in breach of Loan Note provisions which protect it from dilution.
Representing a state owned bank in connection with a dispute regarding its interests in a Hungarian petrochemicals plant.
Advising the Eurasian Natural Resources Corporation (ENRC) on several matters. These include a costs claim against alleged overcharging by Dechert LLP over a £16m legal bill, and a civil claim being brought by the Serious Fraud Office regarding legally privileged material, relating to the SFO's investigation into allegations of corruption and bribery (featured in The Lawyer's top 20 cases of 2017).
Advising the family and estate of the late Badri Patarkatsishvili concerning ownership of interests of various assets, totalling approximately $2 billion in value.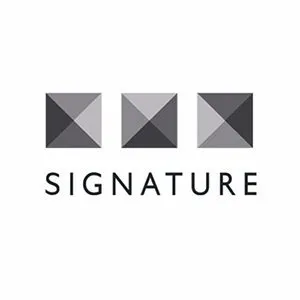 SignatureLitigation
@SignatureLitLLP
All news