Described as an "excellent international commercial arbitration practice", Signature's arbitration team is "high-powered and nimble… There is a high degree of partner engagement on any matter." The Legal 500 UK Guide
Our depth of experience and conflict free platform means we are well-placed to provide expert representation and advocacy in complex international matters.
Our practitioners have in depth knowledge of the various different arbitration rules and a wealth of experience.
We are able to advise on all stages of the arbitral process including: drafting of arbitration agreements; choice of law and jurisdiction; conducting arbitral proceedings including acting as advocates before arbitral tribunals; enforcement of arbitral awards; and connected court matters such as anti-suit injunctions, freezing orders and other emergency measures. Our team is also experienced in investment treaty arbitration under the ICSID, ICC and UNCITRAL Rules.
We regularly act in arbitration matters for corporate clients and high net-worth individuals in the automotive, chemicals, construction, defence, logistics, energy, financial services, insurance, manufacturing, telecoms and technology sectors. Our recent experience includes acting for claimants and respondents in claims under the following rules:
London Court of International Arbitration (LCIA)
International Chamber of Commerce (ICC)
International Centre for Settlement of Investment Disputes (ICSID)
United Nations Commission on International Trade Law (UNCITRAL)
Swiss Chamber of Commerce Rules of International Arbitration (SCIA)
Arbitral Institute of the Stockholm Chamber of Commerce (SCC)
Dubai International Arbitration Centre (DIAC)
Dubai International Finance Centre-London Court of International Arbitration (DIFC-LCIA)
Singapore International Arbitration Centre (SIAC)
China International Economic and Trade Arbitration Commission (CIETAC)
Our Firm-wide international arbitration expertise is consistently praised in the leading legal directories. The Legal 500 notes we focus on "complex, high-value and frequently cross-border cases" and highlights our "excellent understanding of state arbitration processes and different systems; and excellent understanding of the law and practice of arbitration." We are praised for being an "excellent international commercial arbitration practice" and a "cohesive, agile, close-knit, hardworking team". Our practice is further described as "high-powered and nimble" and market commentators note "there a high degree of partner engagement on any matter". The practice in Paris is also recognised in Le Point's directory of leading law firms.
We have a team of highly experienced experts in international arbitration with in-depth knowledge of all areas of arbitration law and practice as well as its interplay with national courts.
In London, the practice is led by Ioannis Alexopoulos, who has comprehensive experience in international arbitration across a broad range of sectors. Ioannis is recognised in The Legal 500 UK Guide as a 'Recommended Lawyer' for international arbitration. He is highlighted in the Guide for being "consistently involved in heavyweight commercial arbitration mandates" and is praised as a "an excellent arbitration lawyer, who is smart, efficient and very responsive" and a "brilliant advocate". The Guide also notes that he "is experienced in cases involving Greece, the Balkans, Central Asia, the Middle East, Brazil and sub-Saharan Africa". The Chambers UK and Global Guides both rank Ioannis for his international arbitration expertise, noting he "is very experienced and brings a wealth of knowledge to the field". Past guides also noted he "is well known for joint venture and shareholder disputes, business break-ups and fraud and banking disputes".
Flore Poloni leads Signature's Paris practice. She acts as arbitrator and counsel in matters relating in particular to the defence, chemicals, new technologies and automotive industries. She regularly acts in shareholder or post-acquisition and agreement termination disputes. Ranked in Who's Who Legal Arbitration – Future Leaders, Flore is described as a "very dynamic and multi-skilled lawyer" whom peers highlight as "definitely a future leader", and she is recognised as "a go-to person for arbitration in France". The Legal 500 EMEA 2020 Guide ranks Flore as a 'Recommended Lawyer' for dispute resolution in France and a 'Rising Star' lawyer for International Arbitration, recognising her "extensive expertise in international arbitration" and describing her as "extremely capable".
Natalia Chumak has over 15 years' experience in complex and high value international disputes. She has been ranked in Chambers and Partners and The Legal 500 for her work in the field of international arbitration.
Josh Wong is regarded as a 'Recommended Lawyer' in The Legal 500 UK for his international arbitration expertise, which describes him as "an expert in security, asset tracing and enforcement actions involving multiple jurisdictions". He has also been ranked in Chambers Global as a 'Foreign Expert Based in UK' for his Chinese dispute resolution, arbitration expertise, and as a 'Foreign Expert for China' for UK dispute resolution.
Daniel Spendlove has extensive experience acting for clients in arbitral proceedings, particularly in disputes relating to the oil and gas, mining and natural resources sectors. He is a 'Recommended Lawyer' in The Legal 500 UK Guide for international arbitration and has been described as "an exceptionally committed, exceptionally hard-working lawyer, with a careful and thorough approach to issues".
Neil Newing has extensive experience as counsel in both international commercial arbitration and investment treaty arbitration. Neil is consistently recognised in the annual Legal 500 UK Guide as a key contact for international arbitration and public international law. The Legal 500 describes him as "outstandingly clever" and "an exceptionally talented lawyer, a strategic thinker and a pleasure to work with." He is also co-author of the leading international arbitration textbook, "International Arbitration: A Practical Guide".
Bernhard Maier is recognised in The Legal 500 UK 2023 Guide for his international arbitration expertise. He specialises in commercial and investment treaty arbitration, with a particular focus on the natural resources, technology and life sciences industries. He also represents clients in contentious and non-contentious public international law matters and sits as an arbitrator. Highlights of Bernhard's practice include successfully acting for a party in a multibillion-dollar ICSID arbitration pertaining to the mining industry and representing a Caribbean state in a high-profile investment treaty claim involving international environmental law. He also recently secured a complete dismissal of a €500m+ LCIA claim brought against a leading publicly listed medical devices manufacturer. Bernhard has acted for claimant and respondent parties in a wide range of investment treaty and commercial arbitration matters (including under the Energy Charter Treaty and ICSID, UNCITRAL, ICC, LCIA, VIAC, DIS and AAA Rules), as well as related cross-border litigation and enforcement issues.
International Arbitration Team
"Signature's arbitration practice is high-powered and nimble."
The Legal 500 UK 2021
International Arbitration Experience
Acting for an investment bank in SCC arbitration proceedings relating to an alleged breach of an Agency Agreement.
Advising on investment treaty claims under the ICSID Rules and applicable BITs in relation to the exploration of a metallurgical plant in the CIS region and breaches of investment protection rights.
Representing the infrastructure arm of one of Canada's largest pension funds in relation to a US$1 billion shareholder dispute concerning the exercise of pre-emption rights.
Representing a BVI company in an arbitration relating to the recovery of a defaulting loan.
Acting for a Serbian investor in LCIA proceedings brought by a high net-worth businessman relating to the financing of various investments in international companies.
Advising on claims arising out of the expropriation of high profile media assets by an Eastern European State.
Acting for a major NOC in a Swiss Rules arbitration arising out of a cooperation agreement concerning upstream and downstream projects in Algeria.
Acting for a Hong Kong based supplier of consumer goods in DIFC-LCIA arbitration proceedings and parallel English High Court proceedings against a Saudi Arabian purchaser for non-payment of goods received.
Acting for a multinational mobile telecommunications company in an ICC arbitration arising out of a tender for a mobile license in a Middle Eastern State.
Acted for a Middle East drilling contractor in a SIAC arbitration in Singapore concerning a dispute over the hiring of rigs in Iranian waters.
Acting for an international oil major in an LCIA arbitration in London concerning the sale of assets in Cameroon and the enforcement of warranties and indemnities, involving issues of both English and Cameroonian law.
Acting for the respondent State in defending ad hoc arbitration proceedings brought by an Asian investor under the auspices of a Bilateral Investment Treaty relating to alleged losses suffered on the termination of its investment in construction and infrastructure projects in the host State.
Acting for a Kazakh high net-worth individual in LCIA arbitration claims against a Chinese company concerning investments relating to oil and gas exploration activities.
Acting for a group of high-net worth individuals in LCIA arbitration claims relating to share options in a series of CIS automobile companies.
Representing a major natural resources conglomerate in complex, multi-party LCIA proceedings.
Acting for an international investor in ICC arbitration claims concerning disputes arising from an investment management agreement with a Cayman Islands registered company.
Acting for a French company in ICC proceedings relating to the termination of a contract in Africa on grounds of Force Majeure.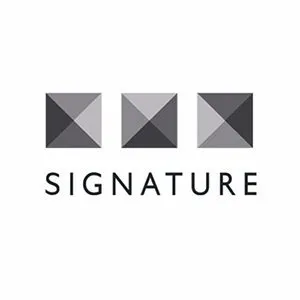 SignatureLitigation
@SignatureLitLLP
All news