We act for clients in seeking applications for judicial review, as well as complex investigations and enforcement actions.
This can be used to confront the decisions of a range of public bodies, from government departments to regulatory bodies, such as the FCA or the PRA, and self-regulating organisations such as sports governing bodies including FIFA, FIA, or the RFU.
In challenging a decision made by these organisations, we act for prominent individuals and large companies in seeking applications for judicial review to overturn a decision where a public authority or regulatory body has failed to comply with its legal obligations. For a company facing difficulty as result of a regulatory authority or government agency failing to act, they can be a useful and powerful commercial weapon. They can help to raise the profile of issues on matters of public importance, such as competition and anti-trust matters resulting in follow-on damages claims.
We also represent clients in complex investigations and enforcement actions involving the FCA and the PRA, see White Collar Crime and Regulatory Investigations.
Our lawyers are highly experienced in handling judicial reviews and complex regulatory investigations.
Ioannis Alexopoulos is regularly instructed on issues relating to government bodies. Chambers Global has recognised him as a 'Foreign Expert Based in UK' for his dispute resolution expertise, and he is highly recommended for his international arbitration practice by The Legal 500 UK Guide.
Graham Huntley has 30 years' experience acting for a wide range of clients in complex disputes against both government and regulatory bodies. Chambers UK describes Graham as an "intense and effective solicitor with an incredibly client-focused approach".
The Legal 500 recognises that Abdulali Jiwaji is recommended by clients for "financial disputes and regulatory issues". In Chambers Global he has been described as being a "technically sound, sensible and robust litigator who always finds practical solutions".
Judicial Review and Regulatory Disputes Team
"They are absolutely brilliant – very good at the big picture, very effective communicators and very easy to get on with."
Chambers UK 2020
Judicial Review and Regulatory Disputes Experience
Acting for individuals and companies in connection with bribery and corruption investigations and advising in connection with S.E.C and DOJ investigations.
Advising the Fédération Internationale de l'Automobile (FIA) for a number of years in connection with a variety of contentious matters involving fatalities during motor racing, insolvency of F1 teams, journalist accreditation, and other miscellaneous issues retarding the administration and regulation of motor racing.
Acting for a large UK company which is owned by one of the world's largest private equity firms. Following a request by HMRC into treatment of their VAT stretching back over several years, we commenced judicial review proceedings. As a result, HMRC capitulated within a month.
Acting for an individual in connection with a high profile cross-border regulatory, civil and criminal investigation into complex credit derivative transactions within a global financial institution. This included the Judicial Review of the decision of the FCA to close its investigation into the individual in circumstances where the FCA had already published a Final Notice against the financial institution, which arguably prejudiced the individual, without having given that individual an opportunity to respond or comment on the Final Notice or, as a result of the closure of the investigation, having an opportunity to defend himself. This led to further proceedings under s. 393 FSMA, which has recently been addressed by the Supreme Court in a connected case.
Acting for ENRC in matters relating to an internal investigation into alleged misconduct. This included acting for ENRC in the landmark Legal Professional Privilege case brought by the SFO – the first case in which the Court has had to consider whether litigation privilege is engaged in a criminal investigation involving the SFO. Signature also acted in claims and potential claims against the solicitors responsible for conducting the internal investigation.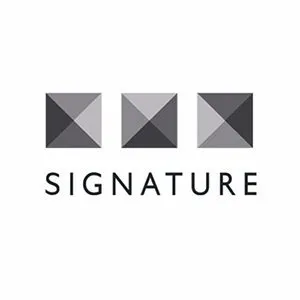 SignatureLitigation
@SignatureLitLLP
All news