Our lawyers are experienced in cross-border disputes, involving different legal cultures and multiple languages.
As a result, we anticipate and manage the expectations of our clients when they become involved in an environment which may well be unfamiliar to them.
We have particular experience of disputes arising ad hoc during large infrastructure projects, usually requiring specialist advice and assistance, and to which expert determination or mediation may be better suited than litigation or arbitration.
The team works in French as well as English.
Middle East and North Africa (MENA) Team
"They demonstrate the ability to formulate, plan and implement a sophisticated global strategy"
Chambers UK 2020
Abdul is regarded as a 'Leading Individual' in The Legal 500 UK 2023 for Commercial Litigation and a 'Recommended Lawyer' for Banking Litigation: Investment and Retail. The Guide notes he is "absolutely unflappable" and that he "inspires confidence". A commentator notes that: "One of the best litigators I have had the privilege of working with is Abdulali Jiwaji." Abdul is further described as having "a grip of the big picture and the detail; very deft in client handling; tenacious and determined; swift, responsive and clear-thinking". Previous Guides have noted Abdul "is always on the ball and has a good tactical brain" and recognises he "has always provided sound and very considered advice". He is also praised for being "a steady hand during turbulent times". Chambers Global has described him as a "technically sound, sensible and robust litigator who always finds practical solutions".
Go to profile
The Legal 500 UK Guide describes Daniel as "hugely talented", "with a really creative eye for litigation strategy", "an exceptionally committed, exceptionally hard working lawyer, with a careful and thorough approach to issues" and "a really effective litigator". He has also been described as "very smart, client focused and details-oriented" and "excellent, with great attention to detail, wide experience and excellent client care'". He has also been praised as "highly professional", and "a strategic thinker" who "brings real energy to cases". He is highly ranked across the Commercial Litigation, Banking Litigation and International Arbitration categories. He was recently described, by Commercial Dispute Resolution magazine, as "one of a new breed of independent and forceful commercial litigation partners".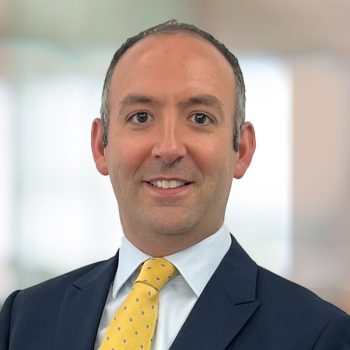 Go to profile
Middle East and North Africa (MENA) Experience
Advising a North African state chemical company on its appeal against an anti-suit injunction supporting an English arbitration.
Advising a Moroccan company in relation to orders against it seeking disclosure of documents for use in Cayman Islands proceedings against its former Saudi partner.
Advising a Saudi telecoms company in relation to conspiracy and antitrust claims arising from the award of a mobile virtual network operator licence.
Acting for a Middle-eastern airline to recover monies owed to it under a wet lease.
Acting against a Moroccan state corporation in a dispute concerning the sale of fertiliser delivered to and held in Jorf Lasfar.
Representing a leading construction company on its engineering disputes in the development of infrastructure projects in Dubai and Qatar
Acting on a patent related dispute in Saudi Arabia regarding the major desalination company in the area.
Acting on guarantees and indemnities relating to the Power Generation industry in Egypt.
Representing European concerns in various property, liability and engineering covers in Jordan.
Acting on construction arbitration between major joint venture participants from Turkey and Dubai.
Acting for a Qatari joint venture partner in defending attempts to divert revenue streams related to the construction of the Pearl Refinery in Ras Laffan, the world's largest gas to liquid plant.
Advising on issues arising from a joint venture to exploit the Gaza Marine natural gas field and interests in an oil field in Yemen.
Acting for an Egyptian company to enforce an ICC award against bank accounts held in the UK by a North African state.
Advising a joint administrator appointed by the Lebanese Court on action to restrict the effect of an English order against him and the Lebanese company under his control.
Acting for a Dubai state investment company in defending claims brought in the courts of the Dubai International Financial Centre (DIFC) related to failed property investments.
Acting for a Middle-Eastern firm seeking to challenge recognition of a Cayman Islands receiver in Azerbaijan and to set aside orders freezing payments for the construction of an international oil pipeline.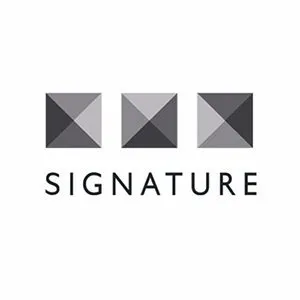 SignatureLitigation
@SignatureLitLLP
All news