The leading London litigation boutique is growing fast, managing to accrue legal accolades both in the courts and across the market, while expanding steadily at partner and associate level. With further appellate and high-value first instance London litigation claims to come, 2016 should offer a bright future for the firm.
The hallmarks of a law firm acting at the highest level can be hard to define; each firm has its own yardstick for success. Yet consistently acting at a high appellate level must be one such attribute for recognition.
For a young firm, only founded in 2012, acting in the Privy Council, now more often the domain of offshore law firms than their London agents, Signature Litigation's recent victory in the Privy Council in a landmark Jamaican judgment, following a long-running dispute between the Jamaican National Housing Trust (NHT) and a local construction company, Y.P Seaton & Associates (YPSA) marks an important moment.
It is not the firm's first such outing, having also acted in a USD 200 million claim over a USD 1 billion BVI private equity fund, which led to a successful appeal in the Eastern Caribbean Court of Appeal (later subject to its own Privy Council appeal).
Other clients have included the estate of the late Badri Patarkatsishvili, a Georgian billionaire, who was embroiled in a GBP 1.8 billion High Court battle which settled before trial.
A SENSIBLE DECISION
The Jamaican case itself is one of the rare Privy Council appeals from Jamaica to London, which is arguably more often used to hearing death row appeals from that country, and comes at a time when the Jamaican government is considering transferring the jurisdiction of the Privy Council as the final court of appeal, to the Caribbean Court of Justice, principally on grounds of cost and accessibility.
The Privy Council claim concerned an abortive joint venture in 1999, for the construction of 259 housing units in St Thomas, Jamaica, and the subsequent failure of what was hoped to be an amicable settlement of disputes arising out of the failed venture.
The appeal concerned an arbitrator's jurisdiction to award compound interest of JMD 214,512,232 to YPSA on a principal award of JMD 24,325,000.
The Privy Council held that arbitrators have no general discretion to award compound interest.Without an express provision in the contract, or a proven claim for interest as damages, the arbitrator's power was limited to being able to proceed, by analogy with the court's limited statutory power, to award simple interest on sums awarded.
The case clarified the law on an arbitrator's power to award compound interest in Jamaica where interest can swiftly exceed any principal sums awarded. Although the issue before the court was comparatively simple, its resolution, the sums involved, and the authorities cited made it anything but; all that, and the ability to work with counsel smoothly is typical of the bespoke space that Signature seeks to inhabit.
Graham Huntley and Nick Storrs of the firm, and Julianne Mais-Cox and John Vassell QC of Jamaican law firm, Dunn Cox instructed Stuart Ritchie QC and Alexander Robson of Littleton Chambers to appear on behalf of theNational Housing Trust. Commenting to The Gleaner, a Jamaican newspaper, Mais-Cox said the decision was "a significant development in our law", while the NHT's general counsel, Judith Larmond Henry, "was pleased with the ruling of the Privy Council… [as] positive news for many NHT contributors".
Storrs, a senior associate, commented: "This is another important case for Jamaica on the issue of compound interest, which has been causing serious issues to be litigated in the banking and business sectors." YPSA was represented by Karen Gough of 39 Essex Chambers and Anna Gracie of Jamaican firm, Rattray Patterson, who instructed Kent firm, Thomson Snell & Passmore.
NEWFACES AT THE FIRM
The news of the Privy Council win came not long after the firm announced the appointment of two new partners, including the lateral hire of former Clyde & Co litigator, Julian Connerty. Connerty has a strong London market commercial litigation background, with experience in civil fraud and financial regulation claims, two areas where the firm has experienced lawyers of its own, but also would welcome others with equivalent acumen.
Connerty, speaking to The Lawyer magazine last month, said "I turned down two or three big possibilities including RBS because I was acting for insurance clients who didn't want to see us on the wrong side of a claim," Connerty said, saying that he was looking forward to joining the firm's "dynamic and innovative team".
The RBS claim is but one of a number of coups in which the firm has secured substantial instructions of late; it acts for a significant number of institutional clients and individual shareholders bringing claims against RBS over its 2008 rights issue following the disastrous acquisition of ABN Amro.
The firm came on the record on 14 July 2015, in place of Bird & Bird, having secured long-term funding, thanks in part to the firm's experience in this field, in a claim in which costs are expected to exceed GBP 90 million up to trial, in one of the largest banking disputes ever brought before the English courts.
Signature's claimant group is the largest of the three claimant groups, with the others represented by Quinn Emanuel and Stewarts Law. Each is participating in a group action arising out of the GBP 12 billion rights issue which preceded the bank's part-nationalisation, claiming that the prospectus published by RBS allegedly misled the market as to the bank's true financial condition and its vulnerability to collapse.
The case is expected to make new law under s.90 of the Financial Services and Markets Act 2000 in relation to compensation resulting from fraudulent or negligent misstatements in a prospectus, and for group litigation in the UK.
Also promoted to partner was Daniel Spendlove, two years after his arrival at the firm in 2013. Spendlove has significant expertise representing corporate, financial institutions and directors in complex high value commercial disputes, individuals who are also at risk individually as well as collectively under their policies of D&O insurance, as well as before City and international regulators.
In a statement, Huntley said: "The firm's structure seeks to ensure that we provide opportunities for everyone in the firm to reach their maximum potential."
REWARDED FOR INNOVATION
Recognition of that potential by the market has not been slow in coming, with the firm's success at the Financial Times Innovative Lawyers awards, hosted jointly with RSG Consulting, in which the firm was recognised for its work in growth & business development, ahead of CMS, Bird & Bird, and Baker & McKenzie.
The firm was praised for having doubled its revenues in the past year. With six partners and 24 fee-earners, it also received praise for having outsourced its backoffice functions and the firm's "egalitarian profit-sharing model".
It has also developed a reputation for being an astute commentator on legal market issues, contributing to CDR's recent Spring Litigation Symposium and forthcoming Autumn Arbitration Symposium in London, on 12 November.
Huntley told the Financial Times that the changes enabled lawyers to devote time to practising law rather than other ancillary activities. Adopting the same administrative structure as a traditional law firm would also result in a poor cashflow model for a boutique law firm, he said.
"If you are in a large law firm, some of your time is spent on areas like maintaining client files or billing, rather than practising law," Huntley added.
Unlike most equity partnerships, the boutique operates a profit-sharing system which enables the direct participation of all the members of the practice in the profits the firm makes, enabling every pound of profit to be split according to a fixed formula, which increases the value of the profit share for every employee in the practice.
In releasing the firm's profit sharing figures for 2014/15, Signature's CFO, Kevin Munslow, said the firm's turnover in the 2015 financial year was more than GBP 7.5 million, with Q1 2016 revenues of GBP 2.4 million.
The firm was predicting year-on-year growth of approximately 20%, having also recently moved to refurbished new London offices, which will provide additional room for growth, which must surely follow.
This article was originally published in CDR Magazine and can be found here.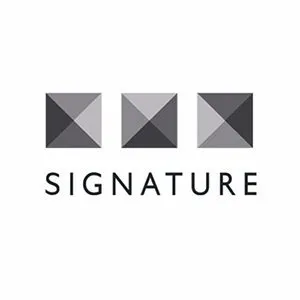 SignatureLitigation
@SignatureLitLLP
All news