Focal points – Law boutiques and the art of focus
The recent rise of the high-end boutique has redefined the legal industry. Legal Business charts the last 12 months for the UK's leading speciality shops.
'I've always thought the future of the disputes market would be prosperous for two camps: very big, full-service firms and boutiques,' says Royal Dutch Shell general counsel (GC) for global litigation Richard Hill. 'It's the firms in the middle that will increasingly lose out. We use Norton Rose Fulbright, Clifford Chance or Baker & McKenzie but then we will also go to Quinn Emanuel for alternative pricing… they can be creative and are freer with their model. Boutiques have a bright future.'
Indeed, as major law firms consolidate to compete for plc business globally, boutiques have in the post-Lehman years carved out a place for themselves as potent competitors in a number of key areas by doing the exact opposite of their Big Law rivals.
Shell, for instance, confirmed in April that it was cutting its global panel from 11 full-service firms to six with a proviso to be more flexible on costs. Yet Hill remains open to instructing a boutique where necessary and would even 'pitch them against panel firms to see where potentially the structure of the case is such that we can do a better deal'.
Boutique firms have undoubtedly become more sophisticated at marketing themselves to clients as alternatives to Big Law firms and have in some cases even developed polished business models and longer-term strategies.
The momentum behind the model has been helped by the growing visibility and mainstream appeal of boutiques thanks to the successes of standard bearers, notably Three Crowns, Enyo Law, Signature Litigation, Radiant Law and the Legal Business 100disputes specialist Stewarts Law. The latter firm's growth has been so rapid over the last 15 years that its boutique status is debatable. US disputes leader Quinn Emanuel Urquhart & Sullivan's dramatic expansion makes it an even more questionable entry to the boutique club. Yet despite their scale, Stewarts and Quinn Emanuel still operate models largely derived from the classic specialist shop than the typical top 50 City firm.
And if the post-2008 rise to prominence of the disputes boutique was based on the absence of conflicts and a willingness to square off against the banks and corporates that leading City firms wanted as clients, the more successful players are maturing beyond that approach.
The sales pitch these days is more around flexibility on fees, lower cost bases, personal services and, of course, a clearly defined specialism.
Scott + Scott London head Belinda Hollway, who spearheaded the US law firm's City launch last year after her departure from Freshfields Bruckhaus Deringer, says: 'Big firms will always face conflict where the disputes team have to vet work with the corporate department. Working for a boutique allows you to be nimble, and decide the most effective way to run cases and serve clients. If you're focused on a comparatively small number of cases it can be done to a very high standard. We aren't trying to juggle the issues of a big law firm.'
Small fish, bigger ponds
As dispute specialists have become established, they have increasingly positioned themselves to handle large-scale mandates. Stewarts head of commercial litigation Clive Zietman runs a team that is managing part of the multimillion Royal Bank of Scotland (RBS) shareholder action dispute alongside Quinn Emanuel, while Signature founder Graham Huntley was last month instructed by the investment fund of Georgian billionaire Bidzina Ivanishvili in a dispute against Credit Suisse for losses over alleged mismanagement of his portfolio in Switzerland. Enyo is working on the upcoming $1bn High Court battle between Goldman Sachs and the Libyan Investment Authority over nine financial derivative transactions. Quinn Emanuel also took on Wall Street leaders, including Sullivan & Cromwell and Skadden, Arps, Slate, Meagher & Flom, in an International Swaps and Derivatives Association (ISDA) case where 12 major banks were accused by investors of rigging the credit derivatives market. The dispute resulted in a $1.87bn settlement. Scott + Scott led the proposed class action that accused 16 banks of widespread manipulation, of which seven of those banks, including RBS, Barclays and Deutsche Bank, agreed to pay $324m in compensation in early May.
Radiant founder Alex Hamilton, formerly of Latham & Watkins, argues that clients are increasingly open to alternative offerings, particularly where full-service firms stick to traditional methods: 'There's fantastic opportunity for boutiques. They're not bogged down by big-firm structure and politics. You get the same capabilities with the advantage of no legacy. Clients ultimately are pragmatic and want their problems solved. They're increasingly comfortable saying: "I use Freshfields for this and Radiant for that." They are happy to go off panel to use suppliers like us.'
While there is an element of marketing to Hamilton's rhetoric, there are an increasing number of GCs who back up such claims. Aviva group GC Kirsty Cooper, for one, lauds the service of global HR boutique Tapestry Compliance, which won Boutique of the Year at the Legal Business Awards 2016.
Kirsty Cooper has instructed Tapestry founding member Janet Cooper for over 20 years from the latter's days at Linklaters, and maintained the relationship when Tapestry was established.
Indeed, Tapestry's success has been such that alongside Aviva, HSBC also appointed the boutique to work on matters previously handled by Linklaters, including advising on executive and employee share plans around the world, and remuneration policies globally. The firm was additionally instructed by Credit Suisse to carry out its annual global due diligence, advising on legal and tax issues, and completing filings across seven countries in respect of the bank's review of regulatory requirements over pay in Europe and on its $6.5bn rights issue.
Says Kirsty Cooper: 'We kept doing business with her because she's very passionate about employee benefits [and] when she left Linklaters they didn't replace her role. Maybe [Linklaters] wanted to concentrate on other things but it was an important service for us. She offered the same expertise and style at a lower cost. It's user-friendly – they have people all over the world giving you global coverage. The quality we get is something I would expect from a much larger firm.'
Still coming
The last 12 months has provided plenty of fresh evidence of the momentum behind boutiques. New entrants to the City included Scott + Scott in September 2015 (which became licensed to practise in January 2016), where the Connecticut-based litigation firm recruited Freshfields' Hollway to head up its first City office in anticipation of a windfall of competition-based disputes following last year's implementation of the Consumer Rights Act. Hollway is currently leading a team preparing a group action against banks found guilty of manipulating the foreign exchange market. Other boutiques known to be gearing up to represent claimants for similar claims include Quinn Emanuel and Signature.
High-profile US disputes specialist Boies, Schiller & Flexner also recently underlined the rapid growth in its small London branch since its launch in 2014, generating £7.6m in the year to October 2015. The 13-lawyer UK practice has handled major work for Barclays and M&G Asset Management, as well as acting for bondholders on a high-profile dispute impacting Canary Wharf. Boies also recruited Wilmer Cutler Pickering Hale and Dorr arbitration specialist Kenneth Beale as its third UK partner.
In its first year of business, high-end arbitration boutique Three Crowns hit partner profits of £1.6m, with its seven equity partners' take-home pay matching that of top-earning Magic Circle partners. With clients including ExxonMobil and BP, Three Crowns acted on more than 100 instructions in its first year with the value of roughly 30% of cases exceeding $1bn. The firm has also rolled out an internship programme for junior lawyers, though does not as yet offer training contacts.
Co-founding partner Gaëtan Verhoosel argues that the firm's initial success 'gave us great confidence going forward' the team is determined to play to its strengths as a specialist practice. Three Crowns formed a technology steering committee comprising all staff, from partners to paralegals, which brainstorm on how to boost efficiency. 'We're looking into purchases of software that allows you to work in real time on the same document. That and containing costs is about how the team is composed. People will increasingly demand greater efficiency which plays into the hands of smaller firms.'
In Germany, Freshfields planning and regulatory partner Michael Schaefer took a three-lawyer team to launch an infrastructure, real estate and energy boutique. Named Chatham Partners, the boutique opened last month in Hamburg and will launch a second office in Frankfurt later this year focusing on project finance and bond finance.
Indications of the growing popularity of boutiques within the profession include higher levels of lateral recruitment, particularly within disputes. Quinn Emanuel has bolstered its competition ranks with DLA Piper's UK competition head Kate Vernon in March, as well as Clyde & Co litigator Paul Friedman in February where he is tasked with expanding its Israel practice.
Signature, meanwhile, recruited Clydes disputes partner Julian Connerty last September, while Stewarts Law brought in Farrer & Co partner James Price to launch a trusts litigation practice in the City as part of a wider push to diversify its practice. Claimant boutique Hausfeld appointed financial and commercial litigator John McElroy from Quinn Emanuel.
Signature's revenue totalled more than £7.5m for the 2014/15 financial year, while Q1 2016 revenues came in at £2.4m. Although a marked dip on 2013/14 figures of £8.17m, the figures nevertheless constitute 55% growth since its launch in 2012. The firm is currently predicting year-on-year growth of 20% and, in a move that emphasises the flexibility of the business, paid out 20% of its net income in an all-staff profit-sharing scheme. Signature also introduced its first training contracts last year.
Founding partner Huntley says boutiques are doing 'palpably better in the last 18 months because the market is increasingly seeing the viability and legitimacy of the product'.
'Here is a real breakthrough beyond the flexibility, cheaper rates, and all those benefits. We can now attract real large-scale work. The client gets access to you. Any client vaguely eclectic or eccentric can find much greater affinity with the niche firm which has the time to devote to that kind of quality.'
Meanwhile, Slaughter and May outgoing senior partner Chris Saul revealed plans to launch a mediation boutique this autumn after retiring from his role at the end of April. A rare move for a corporate practitioner – and one of the City's most high-profile lawyers at that – the firm will be based in London and provide pre-litigation mediation when parties fall out over joint venture agreements, as well as mediating boardroom disputes, advising stakeholders in family-owned businesses struggling with generational change, and guiding professional services firms through difficulties around governance structures.
The slew of work available to boutiques shows no sign of slowing. The disputes market remains busy with financial services and energy industries in particular generating high-value cases, while tougher enforcement is being felt across most industries.
Enyo founding partner Simon Twigden says the trend will continue where more established clients look at specialist firms as go-to advisers: 'Clients used to go to the usual suspects. When I started, this firm was all about taking conflicts, which is obviously an important part. But not only can we now do the work, we are doing it irrespective of the conflict.'
Huntley concludes: 'Like all business sectors people will succeed and fail. The great advantage of boutiques is the flexibility to achieve a commercial advantage.'
This article was originally published in Legal Business and can be found here.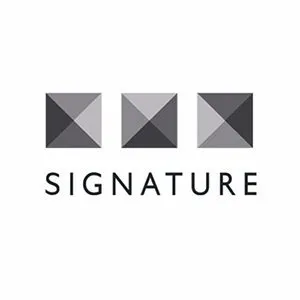 SignatureLitigation
@SignatureLitLLP
All news