Signature Litigation is proud to be recognised once again in the Chambers Europe 2023 Guide
A full list of the rankings and testimonials can be found below, and the Firm's profile can be found here.
Firm-wide rankings: 
Signature has been highly regarded by the Guide across several practice areas and is ranked for its expertise in Commercial and Corporate Litigation (UK), Litigation (France) and Insurance (France).
Chambers notes that "Signature Litigation is a highly respected litigation boutique with expertise in a wide range of contentious corporate matters. The team is particularly well versed in shareholder disputes, including large group actions, and also advises on cases concerning breaches of contract and fiduciary duties. The firm has strong international capability and is adept at multi-jurisdictional cases."
The Guide praises the Firm's handling of "a range of insurance mandates, with particular strength in litigious matters. The scope of the team's work includes product liability, environmental and industrial risk claims. The team is well equipped to assist with cross-border matters."
Members of the team have further been commended for "an excellent level of responsiveness and availability throughout the process."
Chambers recognises that "Signature Litigation is an experienced practice handling a variety of litigation mandates, including product liability, insurance claims and IP-related disputes. The law firm offers further assistance with environmental claims and competition cases. The team is also well versed in handling class action cases."
Individual rankings:
Partner Elliott Phillips has risen in the rankings to Band 1 for General Business Law: Dispute Resolution in Gibraltar.
Chambers states that "Elliott Phillips of Signature Litigation LLP rises in the ranking due to impressive work activity and client support. He operates a broad practice, representing clients in litigation ranging from competition law and construction disputes to defamation and breach of trust. He is also involved in investor-state arbitration and breach of contract disputes."
One source noted that "Elliott has given me a lot of comfort and confidence in my case, always presenting the reasonable and realistic arguments and merits in a clear and responsible manner."
Another stated that Elliott is "an extremely committed lawyer with a great ability to understand multiple views and generate consensus. Elliott knows how to balance fine details against the broader picture to arrive at the solution."
"His level of sophistication and understanding of the key issues makes him a formidable opponent and one that we are glad to have on our side."
Another source praised him as "very very commercial, articulate and savvy" and noted that he "has got very good judgement, knows the local tribunals and has a good sense of when things will work."
Elliott is further described as "a great thinker" and as someone who has "always got an eye on how to achieve the best outcome legally and practically." They highlighted "his litigation tactical nose and his discretion."
Partner Emmanuèle Lutfalla has been ranked for the first time in by the Guide for her Insurance expertise.
Chambers recognises how Emmanuèle "draws upon her litigation experience to assist clients with coverage disputes, environmental and industrial risk claims, product liability cases and business interruption losses. She is well placed to advise on cross-border matters."
One source noted that Emmanuèle "develops very good relationships with clients."
Another commented: "I am delighted with the quality of the relationship and interactions with Emmanuèle Lutfalla."
Partner Graham Huntley has been ranked as Band 2 in Commercial and Corporate Litigation in the UK.
Chambers notes that "Graham Huntley practises across a broad spectrum of commercial and corporate litigation. He is particularly well known for his work on substantial shareholder disputes but also handles contentious contractual and transactional matters."
One source commented that Graham is "very thorough, exercises good judgement and inspires confidence in his clients."
Another praised him as "very experienced and very strategic."
Partner Thomas Rouhette has been ranked highly across multiple categories in this year's Guide.
France: Litigation – Band 2
France: Transportation: Aviation – Band 3
The Guide comments that "Thomas Rouhette is widely praised for his expertise in product liability cases. He also assists with fraud matters and financial disputes."
One source praised Thomas as "an excellent litigator with great commercial awareness."
Partner Daniel Spendlove has also been highly ranked by the Guide for his Commercial and Corporate Litigation expertise.
Chambers notes that Daniel "is adept at representing clients in complex commercial and corporate disputes, including issues such as breach of contract, breach of fiduciary duties and misrepresentation."
Daniel has been praised for being "an exceptionally skilled lawyer with an eye for detail and a strategic focus."
One source commented that he "is a really excellent commercial litigator."
Another identified that "Daniel has a brilliant legal brain coupled with common sense and pragmatism that gets the job done."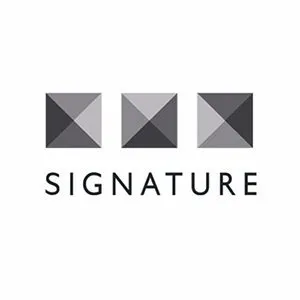 SignatureLitigation
@SignatureLitLLP
All news