Signature Litigation is pleased to be highly ranked once more in this year's Chambers UK Guide.
The Firm has been recognised by the Guide for its banking litigation, commercial and corporate litigation, civil fraud and international arbitration expertise.
A full list of the rankings and comments can be found below, and the Firm's profile can be found here.
Firm-wide Rankings
Commercial and Corporate Litigation (London) – Band 3
The Chambers Guide describes the Firm as "a highly respected litigation boutique with expertise in a wide range of contentious corporate matters."
Chambers further notes that the Firm has a "strong international capability and is adept at multi-jurisdictional cases", and that "the team is particularly well versed in shareholder disputes, including large group actions, and also advises on cases concerning breaches of contract and fiduciary duties".
One interviewee stated that the team "are always polite, patient and proactive. Their analysis and attention to detail have been exemplary."
Another source noted: "The litigators at Signature are extremely professional, good at working in a team with counsel and superb at client-handling."
Banking Litigation: Mainly Claimant (UK-wide) – Band 2
Chambers describes Signature as a "prominent dispute resolution boutique with a strong record for acting on behalf of claimants against major financial institutions in complex litigation" and "adept in multi-jurisdictional disputes".
The Guide also notes that the Firm has "noted expertise in handling cases relating to alleged benchmark manipulation and mis-selling, as well as significant shareholder disputes."
A source states that: "The firm have a great degree of awareness of the banking business and therefore they are better at understanding and framing the legal peculiarities of each particular matter from the right angle", while another praises the Signature team as "always extremely responsive".
Fraud: Civil (UK-wide) – Band 3
Chambers describes Signature as "experienced at obtaining all forms of injunctive relief and in tracing assets across multiple jurisdictions around the world."
One source reports that: "The team is strategically very strong. The lawyers are excellent team players and fearlessly pursue their clients' interests."
Another interviewee reports: "The Signature Litigation team always responded effectively and quickly and got things done efficiently."
International Arbitration: Commercial Arbitration (UK-wide) – Band 5
Chambers commends Signature as "an impressive boutique renowned for its astute representation of clients in the energy, financial service and telecommunications sectors."
The Guide further notes that the Firm "is routinely called upon to handle proceedings under LCIA rules" and that the "team is well versed in multiparty and cross-border disputes, with recent work involving matters stemming from Europe and the Middle East."
A source reports that the "team adopts a very learned and diligent approach to cases. They're extremely dedicated, highly professional and show an exceptional depth of knowledge."
Another interviewee noted that "the firm's advice is commercial and cuts through the legal complexities, providing practical guidance on how to proceed."
Individual Rankings
Partner Graham Huntley has been ranked highly across multiple categories in this year's Guide.
Banking Litigation (UK-wide) – Band 1 
Chambers states that "Firm founding partner Graham Huntley continues to enjoy an excellent reputation for his accomplishments as a litigator. He regularly acts for banking clients on high-value mandates, including civil fraud claims and shareholder disputes, with notable experience in matters arising from bank insolvencies."
One commentator states: "He is the mastermind behind the multi-jurisdictional litigation strategy. The kind of lawyer that has a very strong grasp of commercial as well as legal matters."
Another source notes that "Graham has supreme experience of litigation and fights hard for his clients."
Commercial and Corporate Litigation (London firms) – Band 2
The Chambers Guide notes that "Graham Huntley practises across a broad spectrum of commercial and corporate litigation. He is particularly well known for his work on substantial shareholder disputes but also handles contentious contractual and transactional matters."
Fraud: Civil (UK-wide) – Band 2
"Founding partner of Signature Litigation Graham Huntley regularly advises on fraud investigations and litigation, particularly in relation to banking and investment fraud. He is a highly regarded litigator known for handling cases of the utmost value, often on behalf of high net worth individuals and investors."
Partner Daniel Spendlove has increased in ranking in this year's Guide, and is ranked in Band 5 for Commercial and Corporate Litigation.
Daniel is described by Chambers as "adept at representing clients in complex commercial and corporate disputes, including issues such as breach of contract, breach of fiduciary duties and misrepresentation."
One source praised Daniel as "an exceptionally skilled lawyer with an eye for detail and a strategic focus", while another commentator noted reports that "Daniel has a brilliant legal brain coupled with common sense and pragmatism that gets the job done."
Counsel Kate Gee has also once more been recognised in this year's Guide, and is ranked as an Associate to Watch for Civil Fraud.
The Chambers Guide notes that Kate has "notable experience in civil fraud work. She regularly advises clients on litigation and asset tracing relating to alleged fraud."
Kate is "great at driving a matter forward and building a team. She is really smart with a huge amount of energy and expertise", one commentator reports.
Another source comments: "Kate is a great litigator. She is hard-working, dedicated to her clients and able to bring good commercial judgement to bear on her cases."
Partner Ioannis Alexopoulos has also been ranked for his international arbitration expertise.
Chambers notes that "Ioannis Alexopoulos brings long-standing experience in high-value commercial disputes seated across various jurisdictions. He is also adept at handling BIT claims."
"Ioannis is the definition of a smooth operator – he keeps everyone motivated and knows what tactics to employ."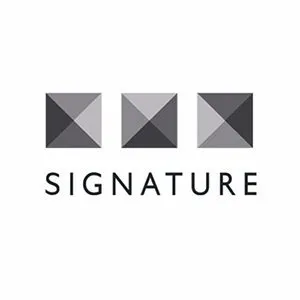 SignatureLitigation
@SignatureLitLLP
All news