We are pleased to announce that Signature Litigation and its fee earners have again been ranked in The Legal 500 EMEA Guide.
Signature Litigation – Tier 1
Thomas Rouhette – Leading Individual
The Legal 500 recognises that Signature "has established a strong practice following the arrival of Thomas Rouhette from Hogan Lovells (Paris) LLP in January 2019. The team represents high-profile clients including airlines, constructors, and insurers in litigation, with several cross-border cases. It is a popular choice for commercial and product liability cases relating to high-profile accidents, where it acts for constructors and insurers against customer claims. The team's record in litigation has enabled it to gain several major mandates, including cases of significant public interest."
Signature Litigation – Tier 2
Nicolas Brooke – Leading Individual
The Legal 500 notes that a "few months after opening its Paris office at the beginning of 2019, UK firm Signature Litigation AARPI attracted Nicolas Brooke to its bench. Brooke joined from a general counsel position at Société Générale where he earned a wealth of experience overseeing groundbreaking international and domestic investigations targeting the bank, notably playing a key role in reaching a settlement for his bank in the LIBOR case with the French, US and Japanese authorities and the European Commission. Brooke further managed a landmark case regarding corruption of Libyan public officials which led to simultaneous settlements with the US Department of Justice and the French Parquet National Financier. Brooke's unique experience is now highly sought after by companies and individuals seeking to set up compliance programmes or assistance with domestic and international investigations."
The Legal 500 also notes "Nicolas Brooke has outstanding professional skills and shows a good sense of strategy. His previous experience as general counsel led him to play a key role in the negotiations of multi-jurisdictional settlements with prosecution authorities; he thus perfectly knows the international investigations environment."
France – Dispute Resolution – Commercial Litigation
Signature Litigation – Tier 2
Thomas Rouhette – Leading Individual, Product Liability Litigation
Sylvie Gallage-Alwis – Next Generation Partner, Product Liability Litigation
Emmanuèle Lutfalla – Recommended Lawyer
"Opened in January 2019, UK litigation firm Signature Litigation AARPI has high flying ambitions in Paris. The 12-lawyer boutique was founded by two former key lawyers in Hogan Lovells (Paris) LLP's Paris office – Thomas Rouhette and Sylvie Gallage-Alwis, as well as insurance partner Emmanuèle Lutfalla , who came from insurance boutique Soulié & Coste Floret. The firm already manages an impressive caseload covering product liability and insurance matters and multi-jurisdictional cases. Rouhette notably handles high-profile disputes in the aviation sector relating to airline disasters. He also deals with significant corporate, commercial and financial cases. Gallage-Alwis is making a name for herself for high-profile toxic tort and product liability cases, handing a number of asbestos claims. Lutfalla meanwhile is acting for Allianz following a nuclear accident in the West of France. The firm was also retained by Renault to assist with a domestic governmental inquiry into diesel emissions."
The Legal 500 recognises that Signature "provides high-quality and irreproachable work", and notes in particular that, "Thomas Rouhette is practical and provides client-oriented advice".
Gibraltar – Dispute Resolution
Signature Litigation – Tier 2
Elliott Phillips – Recommended Lawyer
Steven de Lara – Recommended Lawyer
"Boutique disputes practice Signature Litigation specialises in high-value commercial litigation, contentious trusts and estates matters, regulatory issues and insolvency cases. Much of the work involves cross-border elements. Elliott Phillips, who is a specialist in international trusts and estates disputes, is the main contact. His practice also covers civil fraud, asset tracing, insolvency and shareholder disputes. Steven De Lara is also recommended."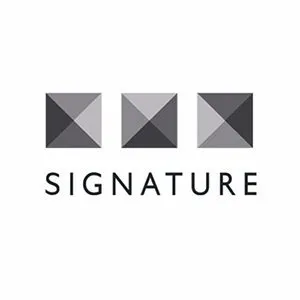 SignatureLitigation
@SignatureLitLLP
All news