Specialist commercial disputes law firm Signature Litigation today announces its 2022 financial results and the appointment of international arbitration specialist Tsegaye Laurendeau as partner to its London office. Tsegaye joins from Gaillard Banifatemi Shelbaya Disputes.
2022 financial results
Signature Litigation completes its tenth year since launch with revenues of £27.8m and has achieved an annual compound growth rate since launch of 23.4%. Revenues were spread across a wide range of disputes and arbitrations, particularly within the banking, private equity, insurance and manufacturing sectors.
Signature Litigation also announces an annual profit share of 18.7%, paid to all members of the Firm as part of its fixed profit sharing model.
Kevin Munslow, CEO of Signature Litigation, commented: "A decade after launch Signature has achieved our goal of steady growth and becoming established as a serious player in the high value disputes arena. We now have a team of more than 70 professionals worldwide and over 30 other members. Our offices in London, Paris and Gibraltar all report robust financial results maintaining our long term goal of managed year on year growth."
Kevin continued: "We remain ever more committed to building an environment that delivers on the aspirations of every member of the Firm and a culture where the fruits of success are shared with all our members without discretion or variation."
Tsegaye Laurendeau lands at Signature
Signature also announces the appointment of Tsegaye Laurendeau, an international arbitration specialist, who joins as partner.
Prior to joining Signature, Tsegaye was a partner at international arbitration boutique law firm Gaillard Banifatemi Shelbaya Disputes, and before that he was a member of Shearman & Sterling's international arbitration group where he practiced for over ten years, first in Paris, then in London from 2015.
With over 10 years' experience of international arbitrations under the LCIA, ICC, ICSID, CRCICA, HKIAC and UNCITRAL arbitration rules, Tsegaye regularly represents international corporates, States and State-owned entities in commercial and investment treaty arbitrations arising in various parts of the globe, including North Africa and sub-Saharan Africa. Tsegaye has a particular focus on M&A, investment funds, international financing and joint venture disputes in the oil and gas, energy, mining, construction and telecoms industries.
Commenting on Tsegaye's appointment, Partner Graham Huntley said: "We are delighted to welcome Tsegaye as a partner. He already has an acknowledged market presence in London and Paris in his arbitration work, and his focus will support our strategic offering of international commercial and investment arbitration, including in Africa where we believe our niche focus and flexibility is attractive to our present and future client base."
Tsegaye commented: "I am excited to be joining Signature, who are highly regarded in the international legal market. Signature's track record in complex corporate disputes speaks for itself. I very much look forward to building on that with my new colleagues across our three offices, including with our arbitration team in Paris, to bolster our international arbitration offering to clients."
Now in its tenth year, Signature Litigation comprises 19 partners and over 100 members across its offices in London, Paris and Gibraltar.
This news was published in Global Arbitration Review, Law360 CDR News, Legal Business, The Global Legal Post, and New Law Journal.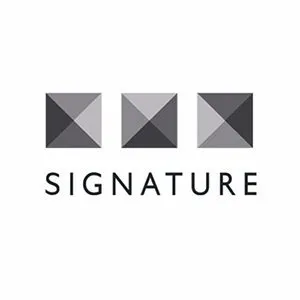 SignatureLitigation
@SignatureLitLLP
All news