Signature Litigation has today announced that Nicolas Brooke will join the Firm on 20 May 2019 as an additional partner in their new Paris office, which launched with three partners in January.
Nicolas was formerly General Counsel for Litigation and Investigations at Société Générale. In this role he developed expertise in internal investigations, white-collar crime, civil fraud, banking law and regulatory enforcement proceedings, both in France and internationally.
Nicolas joined Société Générale to handle the disputes that arose following the 2008 financial crisis. He played a key role in the settlement of their LIBOR case with the French, US and Japanese authorities and the European Commission. He also managed a case relating to the corruption of Libyan public officials, which led to agreements concluded simultaneously with the US Department of Justice and the French Parquet National Financier. These ground-breaking agreements were seen by many at the time as the most significant developments in the fields of white-collar crime, internal investigations, and compliance. Nicolas also played a key role in a case relating to the OFAC sanctions programme, settled by Société Générale in November 2018 with the US authorities.
At Signature Litigation, Nicolas will focus on internal investigations and compliance, advising clients, together with his team, on white-collar crime cases, the implementation of compliance programmes, internal investigations and crisis management, and sharing his deep experience in the management of complex and international high stakes cases.
Signature Litigation founding partner Graham Huntley commented: "We are delighted that Nicolas has decided to join Signature Litigation, and particularly so given his highly relevant experience and expertise focussing on litigation, regulatory and investigation work. He has advised on and managed several high stakes disputes, and fits in perfectly with our focus as well as our unique cooperative structure. Although based in our Paris office, Nicolas and the whole team in Paris will be working closely with our London team."
Thomas Rouhette, co-founder and partner of the Paris office commented: "Nicolas has unrivalled experience in the management of internal investigations, which makes him stand out on the Paris market. The Signature Paris office is proud to welcome such a renowned expert, who will significantly strengthen our business litigation offering for our clients, who increasingly have to deal with international compliance issues".
Commenting on his appointment, Nicolas said: "Our clients do business in an increasingly risky and complex regulatory and criminal environment, both in France and internationally. I am convinced that boutique and highly specialised corporate disputes firms now represent the most appropriate solution for companies and the effective management of their most sensitive cases. I am delighted to be joining Signature Litigation and offering the experience I developed in-house at SocGen as GC for Litigation and Investigations, and working alongside my experienced colleagues in Signature Paris and London."
Signature Litigation now comprises four partners and 12 other lawyers in Paris, and 10 partners and 30 other lawyers in London.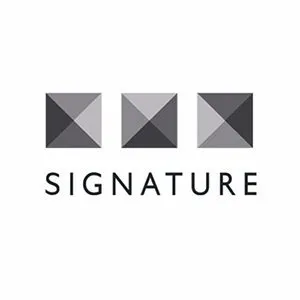 SignatureLitigation
@SignatureLitLLP
All news