This news was published in Legal Business on 11 December 2017 and Legal Week on 13 December 2017. These can be found here and here.
Leading specialist disputes law firm, Signature Litigation, accelerated its rapid growth rate this year; announcing a 2016/2017 turnover increase of 16.1%, bringing total annual turnover to £12 million. Revenues were spread across more than a dozen key cases in industries including banking, pensions, private equity, and insurance.
In addition, Signature announced an annual profit share of 21.2% paid to all members of the firm, taking the cumulative profit paid out in the first five years to 130.5% of salary.
Under Signature's unique profit sharing structure, economic ownership is transferred away from the traditional equity partner model and towards the direct, fixed, and non-discretionary participation of all members of the firm. This fair and transparent strategy is what makes Signature truly governed by the co-operative voices of all its people.
Over the first five years of the firm's growth, an employee member would have received a profit share well in excess of a year's salary. Signature's CEO, Kevin Munslow, commented: "Signature's reported turnover for the 2017 financial year of £12 million represents growth of 16% on the previous year, in line with year-on-year growth targets of 20%. The firm continues to grow consistently year on year, and we take pride in having a system which returns the value of our success to every employee in the firm without the intervention of any discretionary element." Mr Munslow said: "The current financial year has got off to a solid start, maintaining our strategy of consistent and managed organic growth".
Furthermore, Signature's financial growth was met with the arrival of four new partners and its fee earner headcount now stands in excess of 50. Recent additions include, Ioannis Alexopoulos, who joined from Bryan Cave; Simon Bushell, previously with Latham & Watkins; and Josh Wong, who joined from DLA Piper. All bring a wealth of expertise in international commercial litigation and arbitration.
The firm also recently joined up with international commercial litigation and trust disputes specialist, Elliott Philips, to set up and lead its new Gibraltar office. The opening of this office complements Signature's work in other international territories including CIS, MENA, China and Latin America.
Signature's founding partner, Graham Huntley, said: "The arrival of four new heavyweight partners has further strengthened our core practices and international capabilities, and also fortified the foundation of partners who share the commitment to the firm's values and non-discretionary economic ownership structure".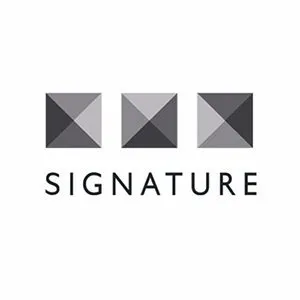 SignatureLitigation
@SignatureLitLLP
All news